How to have steamy sex in the shower—plus shower sex positions to try right now
Become a sex in the shower expert with our best tips and tricks for a successful shower session—with no accidents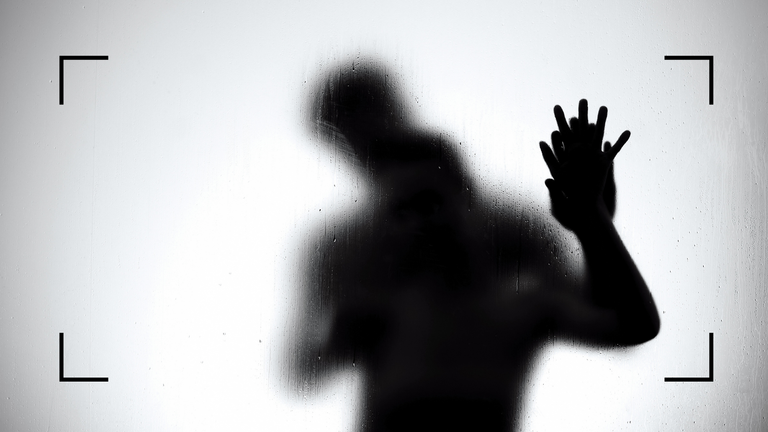 (Image credit: Getty Images)
Sex in the shower–or even just kissing in the shower–always looks steamy and fabulous on screen. From Casino Royale to Fifty Shades Darker, Grey's Anatomy to Orange Is The New Black, when water is involved, a scene can go from damp to super-steamy and memorable in a few seconds, whatever is going on.
But in real life, although sex in the shower can be amazing, it can also be awkward at times. After all, with a real risk of slipping, mascara running down your face, and no room to turn around let alone target your G-Spot–sex in the shower can often seem like too much hard work. Of course, the biggest risk when having great sex in the shower is a potential injury. So, it's no surprise that almost a fifth of us have fallen over during the act, according to bathroom specialists Drench. But while water and fun can lead to a trip to the accident and emergency department, it doesn't mean you need to start installing unsexy handrails and non-slip safety mats just yet.
That's because our expert advice includes everything you need to know about having amazing sex in the shower that's both steamy and safe. From the best vibrators to use, top sex positions you need to try, and the right water temperature to turn you both on, our expert-led guide will help you and your partner have your best sex yet.
How to have sex in the shower
Getting steaming and having sex in the shower can be easier than you think with these simple tricks the experts swear by...
1. Set the mood first
Let's face it, bathrooms aren't always the most erotic of settings, but that shouldn't put you off having sex in the shower. But there are a few easy things you can do to help before you start, such as thinking about the lighting to make the experience more sensual. "Natural daylight will almost always be more flattering than artificial overhead lighting," says sex expert Sammi Cole from Lovehoney. "And so is candlelight–and bonus points if the candles are scented for an additional sensory experience."
2. Experiment with the shower head
Having sex in the shower and don't have one of the best rabbit vibrators or bullets to hand? Although they're a great bonus when it comes to how to have an orgasm, you won't miss out on pleasure if you're clever with the shower head instead. "Some people enjoy directing the stream of water from the shower head at their sensitive external areas," says Cole. "This can be an enjoyable form of stimulation. However, it's not a sensation that everyone likes, so it might be worth exploring on your own first. If you or your partner find this kind of play uncomfortable at any point, then stop."
3. Pick the perfect water temperature
For sex in the shower to be as steamy as possible, you need to get the temperature just right. "Temperature does make a big difference to your shower session," says Cole. "Too cold, and it'll be distracting and potentially difficult to stay in the mood. But too hot, and it could be painful on your skin, or make you feel light-headed and more prone to slip. So make sure to find a temperature that's comfortable for both of you before you start."
4. Use lube the right way
While water is fun, getting it into the wrong places can cause problems. "Introducing a lot of water into the vagina can flush out all the good bacteria that help to keep your lady garden healthy," says Cole. "So it isn't advisable to point the shower hose straight up there. It can also wash away the body's natural lubrication, which can cause discomfort or sometimes damage."
The best solution? To avoid pain during sex, buy one of the best lubes. "It's worth having a bottle of silicone lubricant to hand," says Cole. "Unlike the water-based kind, this doesn't dissolve in water and lasts longer, meaning your play will be more comfortable. It can, however, make everything much more slippery. And this includes the shower itself, so be careful not to spill any."
5. Forget about make-up
Unlike actors in the best movie sex scenes, if you're planning on getting wet, there is no point spending too much time putting on make-up. Go au natural, it's easier. "No one should feel that they have to put on make-up before having sex with someone," says Cole. "But, if you'd prefer not to go completely natural, waterproof mascara shouldn't leave you panda-eyed or with streaks on the towel."
6. Choose waterproof or suction toys
The great news is that whether you're with a partner or solo, there are tons of toys that you can enjoy in the shower. "Practically anything without a motor, such as a dildo, can be used safely," says Cole. "Plus, some vibrators are safe for sub-aquatic use. Just be sure to check that the description online or on the packaging says that they're submersible, not just splash-proof. A suction cup dildo can also be stuck to the tiles or base of the shower, allowing you to enjoy it at practically any angle."
7. Think about protection
If you're using condoms while having sex in the shower, then you may need to add in some extra protection. "It's worth noting that condoms haven't yet been approved as being showerproof, and they could slip, or the heat could cause them to break," says Cole. "So be sure to take other contraceptive steps. Or, wait until you're dry and head to the bedroom where you can safely use them again. STIs can be more easily transmitted during shower sex, too, so don't rely on the water to keep you safe and clean."
The best shower sex positions
Choosing the right sex positions can definitely help when it comes to having sex in the shower safely. But, when there's barely space to bend for the soap, things can get awkward–fast. Luckily, if you want to know how to seduce a man in the shower, then less action usually means more pleasure.
"For most of us, showers don't really give us a lot of space or convenient handholds for acrobatic sex," says Cole. "So the positions that work best tend to be those that make the most of the walls for extra support."
If your partner is taller than you, things can get tricky. "If you're shorter than your partner, you can use something to allow you to raise one leg and make penetration from behind easier," says Sammi. "If you're taller, try leaning your back against the wall. Then wrap one leg around their hips for support as they enter you." These are the easiest positions to enhance your sex in the shower experience...
1. BACK MASSAGE BLOWJOB
How to do it: "Fold up a towel and put it below your knees," says Julia Margo, co-founder of Hot Octopuss. "Your partner will stand opposite the shower head while you kneel in front of him and give him oral sex."
Why it's great: "The warm shower water will be a treat for your back while you do this heroic work," says Margo. Plus, there should be enough space, and you both won't be sliding about uncontrollably.
Make it sexier: Giving your partner an XXL toy, such as the Wand by We-Vibe or Lelo Smart Wand means they can massage down your back at the same time. And don't forget to change places. "If you have a vulva and are the one standing you might want to prop a foot on the side of the tub to give your partner better access," recommends Monika Makarewicz, from sex toy brand Godemiche.
2. THE BEND & SPLASH
How to do it: "Facing away from your partner, bend over so there's a 90-degree angle at your hips," says Margo. "You can stabilize yourself by pressing your hands into the wall while your partner penetrates you from behind."
Why it's great: "They'll also get a nice warm back massage from the shower water while they're behind you," says Margo. Plus, it will target your G-Spot for really deep penetration.
Make it sexier: Try adding in some foreplay beforehand. Why not get into the shower clothed and remove the garments as they get wet and see-through. "Plus, when naked, angle the shower head so that the water flows down your back and down their chest," adds Makarewicz.
3. SITTING SLIP 'N' SLIDE
How to do it: "Just because you stand in the shower does not mean you have to do that when it comes to getting it on with your partner," says Makarewicz. "Get your partner to sit down in the shower and lean back against the wall and you can sit astride them."
Why it's great: You can choose to sit facing them, or away in a reverse cowgirl pose. "Facing them means lots of kissing," says Makarewicz. "Facing away from your partner means they can use the hot soapy water to massage your back and buttocks while you take a ride."
Make it sexier: As you're sitting down, it's safe to add plenty of lube as you won't slip over and hurt yourself. Got your hands free? Get your creative juices flowing beforehand and plan scenarios from sex stories to act out during your fun (maybe you're two strangers who've just met on the beach). Enjoy watching porn for women together? You could even try filming the fun (check your device is waterproof first) for some steamy home movies to watch again later.
4. BRACE FOR PLEASURE
How to do it: "One of the best positions for shower sex is standing bracing yourself against the wall with your partner in front of you with the water pouring between you," recommends Makarewicz.
Why it's great: "You get the heat from the water and the stimulation from your partner at the same time," says Makarewicz. "Also being able to brace yourself up against the wall gives you a firmer footing and you are less likely to slip over."
Make it sexier: Adding a couple's vibrator, such as the We-Vibe Sync, or adding a cock ring to your sex play could enhance the pleasure for both of you. Going for a hands-free sex toy means you won't lose any stability during the action. Turning the lights off may seem dangerous, but it could really make your other senses, such as touch, feel even more intense.
---
woman&home thanks sex expert Sammi Cole from Lovehoney, Monika Makarewicz, from sex toy brand Godemiche, and Julia Margo, co-founder of Hot Octopuss for their time and expertise.
Faye M Smith is an award-winning journalist with over 15 years experience in the magazine industry. Her continued work in the area of natural health won her the coveted title of theHealth Food Manufacturers' Association (HFMA) Journalist of the Year Award 2021.
Currently Acting Health Editor across several brands including woman&home, Woman and Woman's Own, Faye specialises in writing about mental health, the menopause, and sex and relationships. In fact, having previously been the go-to sex columnist for Now magazine, there isn't much she won't discuss when it comes to women's health. This makes her the best person to review must-buy sex toys, describe how to have a mind-blowing orgasm or explain how to navigate sex in the shower without it ending in a medical emergency.
While not anti-gym, Faye's fitness routine is more focussed on finding inner balance rather than burning excess calories. An advocate of mindfulness, she loves power breathing, yoga and plenty of walking in nearby woodlands rather than a sweaty HIIT class. Follow her @fayetuned