Pandora Black Friday 2020 deals: you can now get 20% off the brand's bestselling jewellery
The Pandora Black Friday deals have officially landed! Here's what's on our wish list.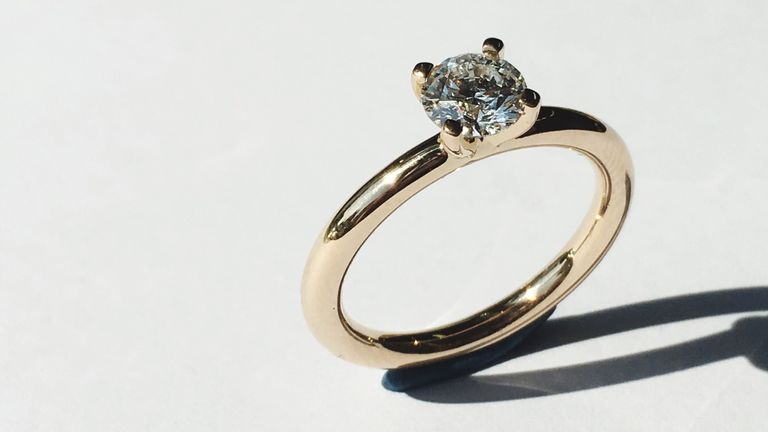 (Image credit: Getty Images )
The Pandora Black Friday deals have landed – with a brilliant 20% off some of their most beloved styles. Here's what we're buying.
Excellent news jewellery lovers: the Pandora Black Friday sale is back with a brilliant 20% off some of their most popular styles.
It seems that no stone has been left unturned in this year's Pandora Black Friday sale – as rings, necklaces and of course, Pandora's famed bracelets and charms, are all reduced.
Some of the best Black Friday deals on jewellery we've seen so far, they aren't savings worth missing – especially if your Christmas shopping is overdue.
Pandora Black Friday sale - quick links
Which Pandora pieces are the most popular?
Pandora's charm bracelets are iconic and a hit with all ages. And with Christmas fast-approaching, the brand's 20% discount couldn't have come at a better time.
A bracelet can never have enough charms so for those of you who already own one - now's your chance to add a bit more bling to it.
But if charm bracelets aren't your thing, there are plenty of other Pandora classics ready to shop, too – like earrings, stacking rings and necklaces.
From dainty studs to show-stopping statement pieces, there's something to suit everyone's style and their guaranteed to be on everyone's Christmas wish list.
If you need a helping hand, we've rounded up our top picks below.
Pandora Black Friday sale: our top picks at 20% off
Asymmetrical Heart Necklace £60 £48 |Pandora Save £12 This stunning collier necklace in sterling silver features a dainty heart with a heart-shaped stone. The slanted design gives it a bolder edge,
Pandora Moments Snake Chain Bracelet: £55 £44 |Pandora Save £11 One of Pandora's most beloved styles, the Snake Chain charm bracelet can be worn alone, or decorated with your most meaningful charms.
Sparkling Stones Hanging Earrings £70 £56 |Pandora For something a bit more statement-making how about these dangly beauties? Contemporary and eye-catching, they'll add the wow factor to any outfit. Tis the season for sparkle after all!
Sparkling Snowflake Collier Necklace: £70 £56 |Pandora Save £14 This sterling silver and cubic zirconia necklace from the Pandora Timeless Collection would make a lovely Christmas present.
Pink Sparkling Crown Solitaire Ring: £70 £56 |Pandora Save £14 Hand-finished in Pandora's 14k rose gold-plated unique metal blend, this pink crown ring is inspired by the Pandora Crown O monogram. Snap it up now for 20% off.
Letter A Alphabet Charm: £25 £20 |Pandora Save £5 There are almost too many charms to choose from in the Black Friday sale, but this little letter charm immediately caught our eye.
Offset Freshwater Cultured Pearl Hoop Earrings: £70 £56| Pandora Save £14 Luminous freshwater pearls decorate these delicate polished sterling silver earrings for effortless, everyday elegance.
Sparkling Wishbone Ring: £48 £35 |Pandora Save £13 Crafted from sterling silver and lined with sparkling cubic zirconia stones, this delicate wishbone ring is refined and elegant. Also available in yellow gold and rose gold.
Snowman and Santa Hat Charm: £35 £28 |Pandora Save £7 This sterling silver snowman charm is cute as a button. Perfect for adding a little nod to the festive season with your jewellery, this one would make a lovely addition to your Christmas outfit. Now £7 off in the sale, get him before he goes.
Blue Square Sparkle Halo Stud Earrings: £60 £48 | Pandora Save £12 You can't beat a bit of sparkle for the festive season. And these elegant hand-finished earrings are now £12 off in the Pandora Black Friday sale. Crafted from sterling silver and faceted blue crystals, framed with clear stones, these look much more expensive than their £48 price tag. Not to mention they'd make a lovely gift.
December Birthstone Beaded Ring: £40 £32 |Pandora Save £8 This delicate, hand-finished sterling silver ring would make a seriously special Christmas gift. (Just make sure you choose the right birth stone!) Perfect as both a pretty, standalone piece, or as one of Pandora's ever-popular stacking rings, we can't wait to get our hands on this one.
Pandora Moments Open Bangle £150 £120 |Pandora Save £30 Swap silver for rose gold with this sleek open bangle. The logo caps are removable so you can add charms to add some personality to it.
Sold? Us too.
The only products the Pandora Black Friday discount doesn't apply to are gift sets, gift cards, and their Disney Star Wars, Heroes and UNICEF charms. So you really don't want to miss out on these brilliant savings.
Pandora's Black Friday sale will run through to 30 November (next Monday) giving you plenty of time to shop the discounts. The brand are also offering extended returns until the 17th January – so there's no better reason to get your Christmas shopping all out of the way in one.
Shop all Pandora Black Friday deals here.
Will you be treating yourself to some new jewellery in the Pandora Black Friday sale?
Lizzie Thomson is a regular contributor to woman&home, and also contributes to Metro.co.uk, Ideal Home, Culture Trip, and Evening Standard, covering all things lifestyle.