The skincare night routine order you should be following in your 30s, 40s, 50s, and beyond
What's the best skincare night routine for healthy, radiant skin? We take you step by step through your must-haves at every age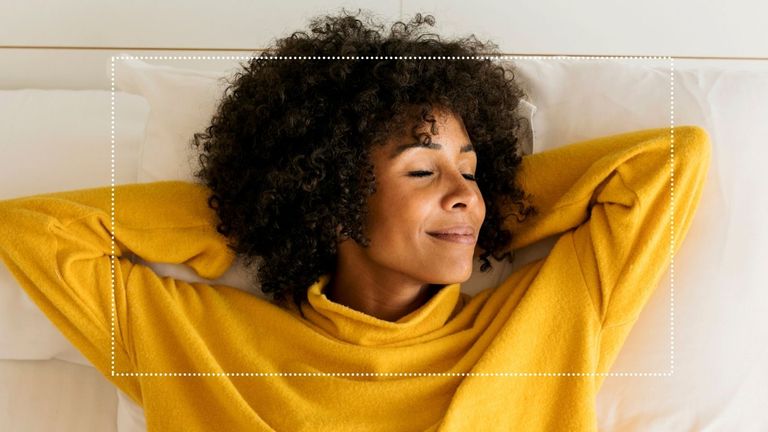 (Image credit: Future/Getty Images)
In our teens and 20s, it was easy to get away with a skincare night routine that consisted of a makeup wipe and a quick rinse. Those of us who were a little more knowledgeable might have understood the benefits of a nighttime moisturizer—but more than that probably seemed excessive. But once you enter and get beyond your 30s, a more advanced skincare night routine feels more important.
Reassessing our daily skincare routines is important at every stage. Thankfully, most of us have a general idea of what our skin needs are by this point, but if you're still looking for guidance and clarity about what constitutes a great evening skincare routine for your particular age range, look no further. Whether you're a seasoned pro when it comes to skincare and are armed with the best eye creams and lotions and potions on the market, or are newer to the game and are just starting to explore what's out there, consider the following guide to help you find the best skincare night routine for every decade ahead.
The first step? Understanding the link between sleep and skin, as your skincare routine for day might need to be slightly different than your regimen at bedtime, depending on several factors.
Why we need to have a separate skincare night routine
What exactly happens to your skin while you sleep, and how is this relevant to a skincare night routine?
First off, a nighttime skin routine doesn't need to factor in sun exposure, which means a better opportunity to apply retinoids, AHAs, and other actives. These do a great job of removing dark spots and wrinkles as they increase cell turnover—but this then also makes skin more photosensitive in the meantime, so it's best to leave application at night. (Retinol is also destabilized by UV light, making it a great addition to your evening regimen instead.)
Second, skin actually does its reparative processes at night (versus at daytime, when one of its primary jobs is protecting you from UV light). That said, it's when skin enters nighttime repair mode that it's best suited to absorb all the benefits of your skincare's active ingredients, as it's free and clear to focus on one thing: regeneration.
Another factor to consider is texture: Because they're formulated to hydrate skin for longer hours (presumably as we sleep), night cream formulations are generally thicker and more occlusive (a.k.a. prevent water from evaporating from skin), which might make them too heavy for day use, as well as uncomfortable—or even downright impossible—to layer under makeup.
Lastly, what better time to heal any underlying skin concerns like puffiness, dark spots and circles, and even acne flare-ups, than when in the privacy of your own bed? As mentioned, evening is primetime reparative time, so making the most of it by taking a smarter, more targeted approach to layering your skincare products can boost their efficacy and yield quicker, more visible results in the long run.
Sleep (or the lack of it) affects our bodies in many different ways, with skin displaying a bulk of these effects:
Cell turnover: When you doze off, your whole body kicks into repair mode, skin included. New cells are created, and old ones are shed, excess fluid is drained, and toxins are broken down. Naturally, the more time there is to do this, the better.
Inflammation prevention: It's not your imagination: Sleep loss can lead to skin inflammation. The better you sleep, the less sensitized your skin tends to be.
Circadian clean-up: Your circadian rhythm—a.k.a. body clock—is wired to work through the night, so poor sleep means incomplete tasks: fluid sticks around as puffiness, toxins as dark circles, and natural moisture is lost through an unrestored skin barrier.
Hormone production: Hormones play a part, with protein-building human growth hormone (HGH) produced during a good night's sleep and stress hormone cortisol released after a bad one.
Sebum regulation: "Not getting enough sleep can trigger a response from your adrenal gland that leads to the overproduction of sebum, clogging pores and causing blemishes," confirms dermatologist and Murad skincare founder Dr. Murad.
Age: According to The Sleep Foundation, our patterns shift as we grow older, so you can expect more brief awakenings in the night, less of a drop in body temperature during sleep, and a growing preference for earlier bed and wakening times—which can mean less time for sleep to do its job, skin-wise.
The best skincare night routine for every age
A good skincare night routine, regardless of any age, needs to be simple to follow, including essential steps for each age range, with some extras added so you can customize it to be perfect for you. We also recommend additional steps for dry or tight skin, for spots or excess oil production, for tired or dull skin, or just for general pampering indulgence.
Skincare night routine in your 30s
The best thing you can do for your skin in your 30s is focus equally on prevention and hydration. Catch it before it falls, and you will reap the benefits of better skin tone, elasticity, and texture.
Step 1: Cleanser
Make the most of natural repair by wearing your most active skincare to bed, starting with a really good cleanse so everything absorbs properly. That said, why not pick up a game-changing double cleanse routine?
Ditch the last-minute makeup removing wipes and instead opt for a gentle cleansing balm, like Eve Lom Cleansing Balm, to remove makeup. Follow up with a foaming cleanser, like La Roche-Posay Toleriane Purifying Foaming Cleanser, to get rid of any leftover makeup and really deep-clean skin without stripping. This face wash will work itself into a creamy foam (a consistency that's also ideal with a quick facial massage when you have the time).
---
---
Step 2: Retinol
Your 30s are a great time to introduce retinol into your skincare routine as the benefits of this miracle ingredient are abundant. Also, every expert's favorite all-rounder, retinol, works best at night as it's destabilized by UV light. "Retinol is a fantastic active, increasing skin cell turnover and stimulating new skin growth while the body is in its resting state," agrees cosmetic surgeon Dr. Jonquille Chantrey.
Retinol is known to prevent wrinkles, brighten skin with chemical exfoliation, and regulate skin that tends to get oily. We suggest LilyAna Naturals Retinol Cream for Face to get your dose of retinol in a hydrating way. This cream gives you all the anti-aging preventative benefits of a regular retinol product with the added dose of nurturing hydration.
---
Step 3: Moisturizer
Finally, you will want to moisturize and hydrate your skin before you head to sleep. Fresh Rose & Hyaluronic Acid Deep Hydration Moisturizer is one of our favorite moisturizers, as it's a lightweight gel cream that delivers long-lasting nourishment. Infused with hyaluronic acids and hydro-patches that release over 24 hours after application, this moisturizer is ideal for a nighttime boost.
---
Step 4* (optional): Salicylic acid treatment
Great for pimples, blemishes, and excess oil production brought on by hormones or seasonal flare-ups, salicylic acid is a beta-hydroxy acid (BHA) that acts as an anti-inflammatory and anti-bacterial agent and is known for being able to promote exfoliation. "For spots, the ingredient to look out for is salicylic acid, which helps control sebum," confirms Rachel Huskinson, director of Skin Lounge Clinic.
We like the straightforward dose of SA and toxin-eliminating charcoal we get from The Ordinary 2% Salicylic Acid Masque whenever we're experiencing a breakout.
---
Skincare night routine in your 40s
Collagen production will begin to slow down as you enter your 40s, so you will want to update your skincare night routine accordingly to include products that increase elasticity, as well as help with skin's turnover rate and improve radiance.
Step 1: Cleanser
When it comes to finding a cleanser that does more than just remove makeup, you may want to try Caudalie Vinoclean Gentle Cleansing Almond Milk. As the name suggests, its milky formula gently removes dirt and makeup without tugging on the eye contours, making it great as a first step in a hydrating skincare night routine.
---
Step 2: Firming oil
As you progress in your 40s, you may start to notice your skin begin to lose some of its elasticity and radiance. Incorporating a firming oil that also promotes brightness, like Biossance Squalane + Vitamin C Rose Oil, into your skincare night routine is the perfect way to combat that natural occurrence. Apply this oil after you cleanse your skin while your pores are still open and ready to absorb the benefits.
---
Step 3: Retinol boost
Follow up with a quick dose of retinol and focus on the area where we see the most need. Use Peace Out Retinol Eye Stick, a concentrated serum balm, to minimize the appearance of unwanted wrinkles and texture. The regular use of this retinol eye stick will deliver smoother-looking eyes in no time.
---
Step 4: Moisturizer
Finish off your skincare night routine with a moisturizer that packs enough punch for overnight hydration. Laneige Water Sleeping Mask is an award-winning hydrator infused with hyaluronic acid to nourish skin and continue the firming and lifting benefits of your existing routine as you get your precious zzz's. Want an even more sleep-inducing boost? Pick up the lavender variant to amp up the relaxing factor.
---
Step 5* (optional): Glycolic acid treatment
Tired, dull-looking skin won't give you a break? REN Clean Skincare Glycol Lactic Radiance Renewal Mask, an exfoliating mask with glycolic acid to target dark spots, texture, loss of firmness, and elasticity, helps jigger a stubborn complexion out of a dullness and exfoliation rut.
---
Skincare night routine in your 50s
Menopause and lower estrogen levels can impact skin's firmness and thickness in your 50s, not to mention deplete that much-sought-after glow. Lines, dryness, and thinning, crepey skin are also common concerns.
Step 1: Cleanser
A cleanser that's also jam-packed with anti-aging ingredients, such as SK-II Facial Treatment Cleanser, can provide a one-two punch even at the most basic step. This hydrates as it foams up and rinses off cleanly and oh-so-satisfyingly without leaving skin feeling stripped or dry.
---
Step 2: Lactic acid
Lactic acid does an amazing job of loosening bonds between dead skin cells and helps give our natural exfoliation process a boost, which is a fabulous thing as this process gets slower and less efficient as we age. The result from applying lactic acid is brighter, firmer-looking skin, which is always a great idea, but even more so in our 50s, which is when factors like menopause can cause a drop in skin elasticity and glow. Sunday Riley, Good Genes All-in-One Lactic Acid Treatment is known to reduce the look of fine lines and wrinkles while minimizing your pores, which can get more pronounced as dryness becomes more of a daily battle. Win-win.
---
Step 3: Moisturizer
Your 50s are also an ideal time to invest in a rich (or, yup, we're saying it—luxury) nighttime cream that hydrates and soothes your skin. La Mer Crème de la Mer Moisturizer is iconic for a reason: This deep moisturizer visibly repairs lines and wrinkles and delivers a healthier, firmer complexion.
---
Step 4* (optional): Occlusive overnight creams
If you tend to wake up with dry or tight skin, look for occlusive, a.k.a. protective barrier-forming, creams that stay on top of skin to lock in moisture and prevent evaporation (versus emollients like hyaluronic acid, that work by attracting and absorbing water into skin). Look for ingredients such as petrolatum and shea butter if you want to try your hand at occlusives in your skincare night routine.
---
Skincare night routine in your 60s+
For your skincare night routine, look for products that soften wrinkles, offer up the utmost hydration, and target hyperpigmentation. And when all is said and done, the name of the game in your 60s? Pampering.
Step 1: Cleanser
The benefits of Clarins Hydrating Gentle Foaming Cleanser are seemingly endless. This soap- and SLS-free daily cleanser thoroughly cleanses skin without stripping it of essential oils.
---
Step 2: Essence
More than just an extra step in a skincare night routine, an essence (which typically comes after toners/astringents and before any serums and moisturizers) is pretty much the hero treatment of any skincare regimen distilled into one potent formula or bottle. Usually more watery in texture, it's often referred to as a "liquid treatment". It also efficiently delivers actives into the skin while pores are still open, and the skin is primed for infusion, usually post-cleansing.
As far as essences go, look no further than the OG: SK-II Facial Treatment Essence. This iconic power player has been on loyalists' must-have lists for years, as it keeps everything from dark spots to lines and texture at bay.
---
Step 3: Eye cream
Pick up the cult favorite OLEHENRIKSEN Wrinkle Blur Bakuchiol Eye Gel Crème and include it into your skincare night routine. The powerful eye crème will blur the lines around your eyes using peptides, orchid stem cells, and a range of other vegan ingredients. Use on a daily basis to combat wrinkles and reset the elasticity in the area of skin around your eyes.
---
Step 4: Moisturizer
Introduce yourself to resveratrol, or that buzzworthy vine-derived antioxidant that firms skin and reduces wrinkles (and yes, it is indeed in wine, with red wine having higher levels—do with that information what you must). Cream-wise, however, try Caudalie Resveratrol Lift Firming Night Moisturizer to deeply hydrate your skin, battle fine lines, and wrinkles, and soften your complexion (without the hangover).
---
Other ways to improve your skincare night routine
All of the above products will maximize your skincare night routine's overnight effectiveness no matter how far away from the full eight hours you fall, and if all else fails, the best under eye concealers for dark circles can go a very long way. But of course, the best beauty treatment of all is a solid night's sleep. Here's to redefining beauty sleep!
woman&home thanks Dr. Murad of Murad skincare, Dr. Jonquille Chantrey of One Aesthetic Studio, and Rachel Huskinson of Skin Lounge Clinic for their time and expertise.