The best cheap mascara under £10 to buy now
Who knew that the best cheap mascara under £10 could rival the top end of the spectrum?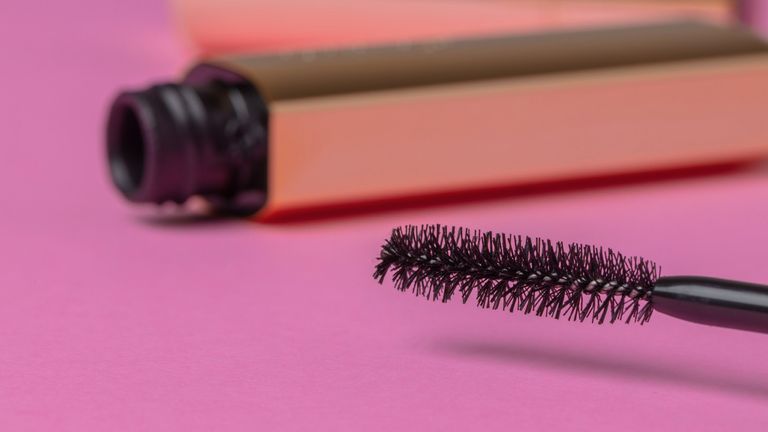 (Image credit: Getty Images)
Most of us can admit to being guilty of limiting our search for the best mascara to the  high-end launches that come with all the bells and whistles, not to mention the snazzy, dressing-table-worthy packaging. But when we end up with a drawer of abandoned mascaras rolling around because we can't seem to find "the one", then we know it's time to widen the search parameters – and a delve into the best mascaras under £10 may just give us what we've been looking for.
How to pick a good cheap mascara
When it comes to choosing the best mascaras under £10, it can take a bit more detective work than sifting your way through the more in-your-face luxury buys at the top of the spectrum. The good news is, unlike the best foundations, mascaras under £10 are often easily as good as expensive buys. You just have to know what to look for. 
"The first thing to do would be to have a look at more luxe brands and see if they have smaller or more budget brands in their same company," advises celebrity makeup artist Tahira. "For example, L'Oréal has many brands in their house. They have some that are more expensive – like Yves Saint Laurent, Lancôme, Armani and IT Cosmetics – and some that are cheaper. They also own Maybelline and NYX." It's no coincidence that  the best Maybelline mascaras have such a good rep. 
The next important thing to be aware of is what kind of wand the mascara offers."Good mascaras should have a really good brush," says Tahira, "but that all depends on the type of lashes you want. The more spidery comb-type brushes are better for lengthening, while fatter, fluffier brushes are what you need to be using if you want volume."
How we tested the best cheap mascaras
Cheap or not, a mascara isn't worthy if it doesn't pass the all-day test. So, when looking for the best cheap mascaras, we wore each one for 12-14 hours a day and if there were no panda eyes present by the time we got into bed, it made a worthy inclusion here, in our eyes.
Of course, there were a couple of gym sessions along the way to really test the resilience of these mascaras and, not to admit to any emotional instability over here, but we do get teary-eyed at the first sign of any moving TV, so when these mascaras made it through some of our favourites being voted off MasterChef Australia, we were won over.
The best mascaras you can buy right now
1. Maybelline The Falsies Lash Lift
Best cheap mascara for most people
Specifications
Waterproof version available?: Yes
Mini version available?: No
Extra features: Suitable for sensitive eyes, Hourglass-shaped brush
Reasons to buy
+Soft brush+Adds length, definition and volume+Fluttery finish+Lasts all day with no flaking or smudging+Eye-catching packaging
Reasons to avoid
-Slightly thick brush
If you only invest in one mascara under £10, make it this one. Not only does it boast striking packaging that gives it a more expensive look, but it uses an uncomplicated hourglass brush that grabs lashes from the root without scratching or irritating the lash line. The fibre-infused formula coats lashes smoothly and gives them the kind of lift and curl you would expect from a high-end product, with a dramatic flutter that lasts all day without flaking or smudging.
The brush is slightly thick, meaning those with super-short lashes may have trouble reaching the root without creating a bit of mess on the lid, so it might be a good idea to have a cotton bud at hand.
2. Max Factor 2000 Calorie
Best cheap mascara for a premium option
Specifications
Waterproof version available?: Yes
Mini version available?: No
Extra features: Suitable for sensitive eyes
Reasons to buy
+Easy-to-use brush+Lovely length and volume+No flaking or smudging
Reasons to avoid
-Hold doesn't last all day
Max Factor has always been the one premium brand we can rely on to not break the bank. The high-street favourite has been bringing the "makeup of makeup artists" for decades, which is why it had to have a special place on our list. And their 2000 Calorie offering is one of our favourites for its delicate brush that separates lashes and catches pesky corners effortlessly, while depositing length and volume.
Its rich black formula coats lashes without catching and can be layered smoothly for a more dramatic look, while the sturdy liquid holds curl in place with flaking. It can be prone to light drooping after a few hours of wear, but another whirl on the eyelash curler should remedy that.
3. Essence Lash Princess False Lash Effect Mascara
Best cheap mascara for a bargain
Specifications
Waterproof version available?: Yes
Mini version available?: No
Extra features: Conical fibre brush
Reasons to buy
+Soft fibre brush+Gives length and definition+Removes easily
Reasons to avoid
-Not as much lift as we'd like-Needs more volume-Some flaking
There's budget and then there's BUDGET – and this deceptive beauty definitely comes into the second category. Not only does it boast a price previously unheard of for a mascara, but it gives you a performance and finish you wouldn't expect for this price.
The soft tapered brush lets you catch lashes easily right from the root and the bristles don't collect too much product, so it's no problem avoiding those telltale mascara marks on the base of your eyelids. Just a couple of swipes gives an impressive hit of length and definition, but if it's volumising you're after, dramatic this ain't. It also didn't lift lashes as much as we would usually prefer, so would benefit from using an eyelash curler. Also, you could notice some flaking throughout the day, so be wary of that.
4. Maybelline Lash Sensational Waterproof
Best cheap mascara for a waterproof option
Specifications
Waterproof version available?: Waterproof product
Mini version available?: No
Extra features: Layer-Reveal brush
Reasons to buy
+Wide, curved and flexible comb wand+Lash-multiplying look+Feathery finish+Strong hold and flake-free
Reasons to avoid
-Cheap packaging-Not much volume
We were already fans of the original Maybelline Lash Sensational and this waterproof version has taken everything we love about it and made it even better.
This original made its name as one of Amazon's bestselling beauty products, gaining the moniker of Britain's number-one mascara for its market-topping sales. And it's all because of the innovative lash-multiplying effect that hinges on the product's signature Layer-Reveal brush, which has small bristles that grasp at even the tiniest of lashes to lengthen and dramatise them.
With this product, you'll get all the flutter, length and definition from the original, but with extra staying power and a more resilient hold. 
Of course, like its predecessor, it doesn't have the poshest packaging and it won't give you the most volume you've ever seen. But for anyone looking for an extra hit of drama, it'll do a great job layering with one of our best mascaras for adding length and volume.
5. L'Oréal Paris Voluminous mascara
Best cheap mascara for sensitive eyes
Specifications
Waterproof version available?: No
Mini version available?: No
Extra features: Suitable for sensitive eyes
Reasons to buy
+Soft bristles suitable for all lashlines+Delicate fluttery look+Length and volume
Reasons to avoid
-Some smudging-Clumps slightly
As part of a company that houses some of the biggest and most premium makeup brands on the scene, L'Oréal is one of the most reliable for bringing us these luxe formulas for less – and their Voluminous offering is one of the best. Its soft brush deposits just the right amount of product on to lashes in just one swipe to add length and volume, while subtly separating them for a nice little flutter.
It can be layered for more volume, but you'll have to ensure you do this while the formula is still wet, otherwise you could see some clumping. And it's not one that's guaranteed to last all day, as it can smudge a little under the eye, especially if you're prone to oily skin.
6. NYX Worth The Hype
Best smudge-proof cheap mascara
Specifications
Waterproof version available?: Yes
Mini version available?: Yes
Colours available: Black, brownish black, blue, purple
Reasons to buy
+Thin brush tip for catching small lashes+Lengthens well+Pretty, feathered finish+Flake- and smudge-free
Reasons to avoid
-Not very volumising-Lift doesn't hold
We have to admit, mascaras boasting bold names always reel us in from the off (Too Faced Better Than Sex, we're looking at you), so this one caught our attention straight away – and, we have to say, we agree with the name. Not only did we fall hard for the fluffy brush that you could barely feel on the lash line, but the brush tip also gave us the kind of control we often find lacking in even the most high-end of mascaras.
We were expecting slightly more formula to sit on the brush, but the minimal amount is probably what gave us the enviable feathery flutter we couldn't stop staring at. It's not one that'll win best drama at the Oscars, but we kind of don't mind given the lightweight curl you get. And while it doesn't lift lashes for more than a few hours, it will stay put until you crack out the pre-bedtime cleanser.
7. Rimmel London Scandaleyes Volume On Demand
Best cheap mascara for volume
Specifications
Waterproof version available?: Yes
Mini version available?: No
Colours available: Black, black-brown
Reasons to buy
+Layers easily when wet+Very volumising+Soft brush that catches lashes well
Reasons to avoid
-Some flaking-Doesn't layer well when dry
Rimmel is known for delivering quality mascaras at low prices and this modest offering is no different. It all starts with the fluffy hourglass brush that catches lashes from the root and stretches them all the way up to the very lengthened tip. This, coupled with the lift that it gave lashes, made it a pretty impressive contender.
While it does claim that you can layer it throughout the day without any clumping, we did find that it was a bit sticky trying to do that and we did get ourselves into a little bit of a clump situation. Having said that, it did layer better than a lot of other budget options when it was still wet and packed on the volume with each coat.