Brown vs black mascara: makeup artists explain which is right for you
The brown vs black mascara debate has gone viral on TikTok – but how do you pick the best shade for your lashes?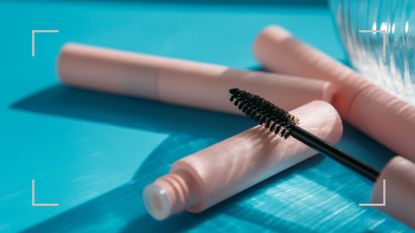 (Image credit: Future/Getty images)
The biggest debate in the beauty world right now is brown vs black mascara. Black mascara has held the fort for decades, but it takes just a couple of people testing out something new to hail it a 'game-changing' buy.
We'd argue that debating the best mascara and best drugstore mascara are both equally hot topics. However, the brown vs black mascara battle has been amplified on TikTok where beauty users have been expressing their love of soft lash shades over sooty ones. In fact #brownmascara now has over 7.1 million views while #blackmascara has a (comparatively) measly 1.7 million. Now, we're not saying your beauty buying should be informed by social media alone, but when the virtual masses are firmly seeking out one option over the other, it's usually indicative of what's going on in the real world too.
As with all things beauty, of course, the choice is yours. Choose the color you like the most and that works for you. However, if you are looking for guidance beyond TikTok, we've asked every expert make-up artist we could find for their opinion on how to choose the right shade for you.
How to choose between brown vs black mascara
Work with your natural lash color: "Ultimately you want your mascara to be darker than your lash color to provide maximum definition," says makeup artist Jesse Walker (opens in new tab). "If you have a lighter complexion with fair lashes the best brown mascaras can provide beautiful definition without being too harsh. Whereas on medium skin tones and darker I recommend sticking with a jet black formula."
Consider the rest of your look: "I always extend the mascara color choice to what else is going on including nail color or outfit," advises makeup artist Lisa Caldognetto (opens in new tab). "Brown is a great softer color that allows other elements to shine, like a bright lip, whereas black lashes can be the defining moment of a makeup look."
Think about the occasion: Black pigment usually lends itself to the best volumizing mascaras, but mega drama isn't always the aim. "I am finding more and more brides are asking for brown mascara for their big day," says bridal makeup artist, Lauren Maybank (opens in new tab). "I think it's less harsh and can look a lot more youthful."
You can mix and match: "Another great option is to wear both at the same time. Black mascara on the top lashes will give you lift and definition and brown mascara on the bottom helps define the eyes without looking too heavy. Plus, it comes with less worry of obvious smudging," says Maybank.
For smoky, go sooty: Every makeup artist we spoke to agreed there is only one mascara choice when it comes to a smokey eye. And that's black. "It is the number one option to make a statement when the rest of your eye makeup is smoky," says makeup artist Aarti P (opens in new tab). "This is regardless of your hair color or skin tone. You can layer it up to achieve a really full lash look which is ideal for an evening, glamorous look."
Which eye colors do brown vs black mascaras suit?
Whilst you might not think the shade of your mascara makes much difference to your eye color there are a couple of rules you can work to, if you want. "A warm brown mascara is a great choice for cool-toned eyes like blue, grey, and cool green," says Walker. "Warm browns sit on the opposite side of the color wheel to blues and greens, and this juxtaposition helps your eyes to pop."
A sentiment that Caldognetto agrees with and adds. "Whereas anything too orange-toned will almost clash with green eyes. Brown mascara will pull out more golden tones in hazel eyes, whereas black mascara will contrast and softly frame brown eyes."
Is black mascara too harsh?
Whether your mascara looks harsh or not is a personal opinion, and yours is the only one that matters. If you naturally side with black in the brown vs black mascara debate but feel it sometimes looks a tad heavy, you might want to reassess the texture of your mascara.
"By choosing a formulation that is very fine and comes with a brush that is very separating - such as a plastic comb - this will define the lashes and stop them looking clumpy," says Rupert Kingston (opens in new tab), creative director at Delilah cosmetics. "I also recommend using a little black liner under the top lash line to join the lashes to the liner for a naturally defined eye."
Does brown mascara work on black lashes?
By its nature, brown mascara isn't going to have the impact it has on fairer lashes when used on naturally dark lashes. However, it's not entirely redundant. "Brown mascara will lift dark lashes making them look longer and more defined, but that's about it," explains Aarti P.
Is brown mascara better for older eyes?
Not necessarily, says Kingston. "Women are often advised to opt for brown mascara to give a softer effect, but I am wary, as brown mascaras often have a slight red undertone. If you have red or pink around your eyes, which is not unusual as you get older or if you are tired, then red tones in the brown mascara can accentuate redness." That's one vote very firmly for black in the brown vs black mascara debate, then.
"What I like about black mascara," Kingston continues "is the contrast between the black and the whites of your eyes. It can make your eyes look brighter and wider and you can still use black even if you have fair or grey and white hair." As ever in beauty, there are no hard and fast rules about what should be in your makeup bag, the choice is 100% yours.
Our top 3 mascaras available in both brown and black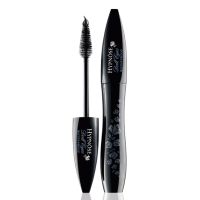 (opens in new tab)
Lancome Hypnose Doll Eyes Waterproof Mascara | RRP: $30.99/£28.50
Many waterproof mascaras can feel quite dry and flaky, but not this one. It has a creamy formula that glides on really easily and then stays-put whatever you need to put it through. The densely packed bristle brush lifts lashes from the roots adding volume and fullness.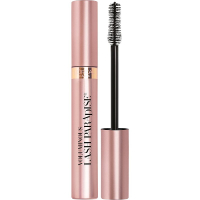 (opens in new tab)
L'Oreal Paris Paradise Mascara | RRP: $11.99/£11.99
With a gorgeously fluffy brush, this picks up every lash and coats it with a velvety formula. It doesn't flake or smudge and makes lashes look fuller, longer, and defined. It's one of the best drugstore mascaras (opens in new tab) of all time and is also available in a waterproof formulation.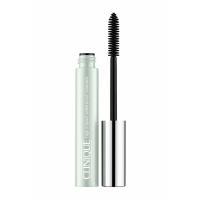 (opens in new tab)
Clinique High Impact Mascara | RRP: $23/£23
A great slimline brush that makes using it on the top and bottom lashes really easy. The formula is really creamy and available in a darker brown shade, making it a great option for those with darker lashes that might not have considered brown before.
Freelance Beauty Director
Sarah-Jane Corfield-Smith has worked in the beauty industry for more than 15 years and, as well as woman&home, has contributed to titles such as Stylist, The Daily Mail and The Times.

As a mum of two little girls she has limited time to spend on herself, so if you're looking for hard-working multi-tasking products, she's the one in the know.

Her top three products she has on her at all times are a glow-giving tinted moisturiser, brow pencil and a tinted lip balm. Oh, and she's never far away from a hydrating face mist.