Best curling irons: our best buys for every hair type and budget, from ghd to Dyson
We round up the best curling irons to fit different hair types, textures, and budgets
Included in this guide:
1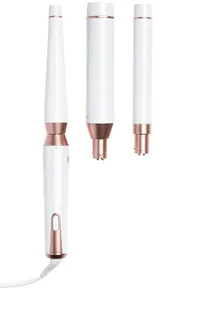 T3
Whirl Trio Interchangeable Styling Wand
2

ghd
Rise Hot Brush
3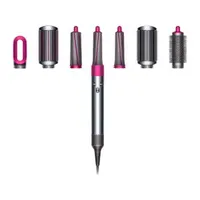 Dyson
Airwrap Complete
4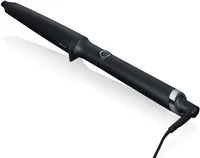 ghd
Curve Creative Curl Wand
5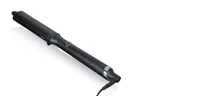 ghd
Curve Classic Wave Wand
6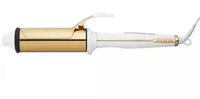 Kristin
Ess Soft Bend Curling Iron - 2"
7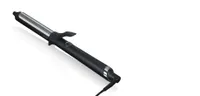 ghd
Curve 1" Classic Curl Iron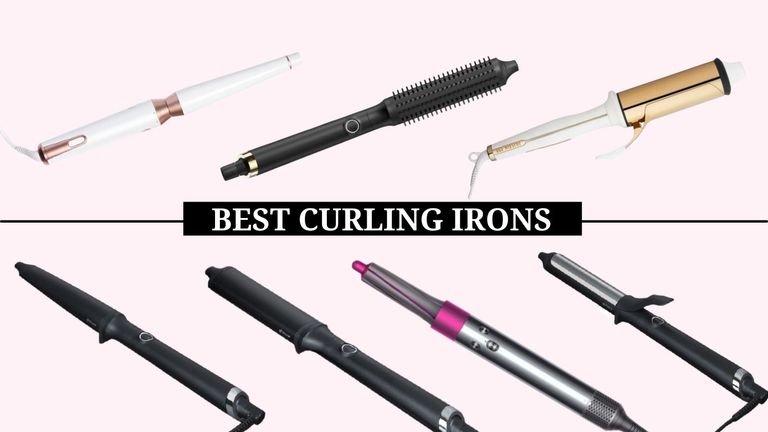 (Image credit: Future)
Having one of the best curling irons in your hairstyling kit is recommended if you want to create cascading curls or beach-inspired waves on-demand. However, there are hundreds of options on the market, so choosing the right one for you isn't always an easy task. We recommend that you look for a curling iron that best suits the hairstyle you want to replicate, but also your hair type and texture too.
The best curling irons, much like the best hair dryers, are an essential hairstyling tool that will help you change your hair up day to day and offer you more styling options.
Curling irons work on almost all hair types—straight, wavy, curly, even tightly coiled, but it's worth remembering that some are better suited than others to certain textures. Aside from your hair type, there are other things to consider before investing in a curling iron. There's also the question of clamp versus clampless (you may have seen this in trendier curling wands). Plus, barrel size and cost.
How to choose the best curling iron for you
Curling irons come in a slew of shapes and sizes. A few key terms to note for an informed purchase:
Curling iron: A traditional curling iron features a barrel with a clamp function that creates polished, long-lasting curls due to the even exposure of heat given to hair. Irons are also more versatile and are responsible for giving that classic tight spiral curl, and most models are quite easy for beginners to master.
Curling wand: Creates a more freeform, natural curl, has less risk of denting or ridging, and offers up less damage onto the hair strand, especially for those with dry or split ends as you have the option of leaving them loose. Wands give more S-shaped beachy waves, and though the result is more "natural," it also comes with a higher risk of burning your hands and as such is best for seasoned hairstylists or intermediate users.
Ceramic: Commonly used as both a coating and full-on material with the best curling irons (the latter is better), ceramic barrels help spread heat evenly, thus minimizing the risk of hot spots or singeing.
Tourmaline: Best for frizzy hair, tourmaline emits negative ions to smooth unruly tresses and promote shine.
Titanium: The strongest yet lightest natural metal, titanium curling irons are usually higher-end and durable enough for professional use. They heat up quickly and are able to distribute heat remarkably evenly.
Heat: Heat protectant notwithstanding, applying direct heat to hair will always incur some level of damage—so with heat settings, it's always best to start low, around 300°F (149°C), particularly if hair is fine, thinning, colored, processed, or dry and damaged. The healthier and thicker the hair, the higher (and hotter) your hair can presumably withstand, but it's best not to exceed 450°F to avoid damaging or burning your strands.
Barrel size: The smaller the barrel, the tighter the curl. Smaller barrels (around 3/4") are also great for curling short hair. A 1" barrel gives a standard-width ringlet great for curly hairstyles across the board, while bigger barrels (1.5-2") are best for long hairstyles and those who want a softer, more volumed wave instead.
Barrel shape: Typically a uniform, softly curved shape from top to bottom, curling irons and wands can now also be found in a myriad of shapes ranging from simple to super niche, with spiral-, cone-, and bubble-shaped barrels being the most common. These are all meant to achieve a specific kind of curl on hair, with a cone or tapered wand giving more natural curls, and bubble and spiral shapes giving tighter, more distinct ringlets.
The best curling iron for every hair type and budget, as tested by our experts
1. T3 Whirl Trio Interchangeable Styling Wand
Best overall curling iron
Specifications
RRP: $300/£217
Heat settings: 5
Barrel size: 3/4" - 1.5"
Cord length: 2.7m
Temperature: 410°F (210°C) max
Heat-up time: n/a
Color: White with rose gold
Reasons to buy
+3-in-1 function+Five heat settings+Seven different barrels available+Easy to use+Reasonably priced
Reasons to avoid
-Comes in only one color
We rated the T3 Whirl Trio Styling Wand high on our list, and with good reason: This hair tool is interchangeable and all you need is the base, and from there you can mix and match all seven of the included barrels.
The T3 Whirl Trio set comes with three heads: a 25mm (~1") for undone waves, a 19-32mm (~3/4"-1.25") barrel for tousled waves, and a 38mm (~1/5") option for loose waves. There's also an additional four barrels that can be purchased if desired, making this curling iron a truly customizable pick.
Not only does this curling iron earn top spot in terms of versatility, it also rates high on quality. Every barrel features a custom-blend ceramic seal for a smooth and shiny result, also making it suitable for all hair types and textures. Straight, frizzy, curly, thick, and fine hair types alike will find that achieving salon-worthy defined curls and waves is at their fingertips with this styler.
Heat-wise, the Whirl Trio holds up well, clocking a maximum temp at 410ºF, which is at the range recommended for thickest and coarsest hair types. One of its most exceptional features is that it boasts consistent heat for "one-pass" styling, meaning both your roots, mid-lengths and ends get the same heat treatment in just one go, which translates to a flawless, evenly curled ringlet each time with less risk of damage from repeated passes.
Last but not least, all of us Nervous Nellies out there can literally rest assured with the T3 Whirl Trio, as it automatically turns off after one hour of inactivity. Come for the bespoke barrels, stay for the peace of mind.
2. ghd Rise Hot Brush
Best volumizing curling iron
Specifications
RRP: $187/£137
Heat settings: n/a
Barrel size: 1.25" (32mm)
Cord length: 2.7m
Temperature: 365°F (185°C)
Heat-up time: 25 seconds
Color: Black
Reasons to buy
+Lightweight+Heats up quickly+Multiple uses possible+Good for detangling+Reasonably priced
Reasons to avoid
-Hard to use on long hair
Anyone with a short hairstyle probably already knows why a hot brush made a curling iron list (spoiler: ease and convenience). The GHD Rise is not only one of the newest hair curlers on the block, but it's also the saving grace for many short-haired ladies out there looking for a tool to help volumize and zhuzh up their cropped 'do. The Rise opts against the traditional wand barrel and instead goes for a brush feature, but trust us when we say it's just as endlessly beneficial.
Here, the design is characterized by bristles dotted around a 1.25" (32mm) barrel that heats up when plugged in. Used in the same way as any hot brush—raked through from roots to ends—it imparts smoothness and a bouncy, blown-out result. For those battling unmanageable frizz or flyaways, this streamlined solution is definitely a godsend.
It's important to note that this brush is in a league of its own and cannot be compared to other GHD hair tools. Or at least, when it comes to temperature control settings: This lightweight option ramps up to 365ºF (185°C), and the long swivel cord makes it easier to use.
You can use this hair curler for a big, bouncy blow-dry, loose curls, or even for a wavy hairstyle—the opportunities are endless. Though we do think it's best (and easier) for use on shorter hairstyles, it does take some getting used to at first. Once you find your footing, it's pretty much wash and wear with this easy-to-use option.
3. Dyson Airwrap Complete
Best luxury curling iron
Specifications
RRP: $549/£399
Heat settings: 3
Barrel size: 1.19" (30mm)
Cord length: 2.62m
Temperature control: Yes
Heat-up time: n/a
Color: Fuchsia and nickel
Reasons to buy
+Powerful dryer+Intelligent heat control+Creates impressive volume and curls+Makes hair fuller and shinier; less damage+Works without awkward winding mechanisms+Lots of attachment options
Reasons to avoid
-Expensive-May take awhile to learn
You know we're seriously obsessed with this perfect pick and its many Dyson Airwrap attachments. This curling iron and its myriad of add-ons, which opens up the avenue to creating endless styles, certainly lives up to the hype.
But let's start with the obvious: price. Sure, compared to other curling irons on the market, the higher price point is less than desirable, but when you factor in all that this trusty tool does, it's undoubtedly worth every single penny. The Dyson Airwrap Complete Styler is engineered for multiple hair types and styles. Featuring Coanda air styling and propelled by the Dyson digital motor, users can curl, wave, smooth, and dry with no extreme heat, which makes it ideal for thinner, drier, or more damaged hair. It attracts and wraps strands using only the power of air via their Coanda effect: It attracts hair to the barrel, then curls it for you, using only air.
It also styles and dries simultaneously and is engineered to style damp hair, combining powerful airflow with controlled heat to dry your hair as it goes. If you're familiar with the genius behind the Dyson Supersonic hair dryer, then you'll appreciate the low-damage tech behind their best-selling curler.
Those used to a quicker, more polished curl might find that the Airwrap doesn't give a long-lasting ringlet especially on touch-ups, but we found a way around this once we used it on freshly damp strands. It also impressed us in terms of how healthy our hair looked and felt after use (definitely no fried tresses here), but again, for nearly $550, we didn't expect any less than perfection.
4. ghd Curve Creative Curl Wand
Best tapered curling wand
Specifications
RRP: $199/£144
Heat settings: n/a
Barrel size: 0.9-1.1" (23-28mm)
Cord length: 3m
Temperature : 365°F (185°C)
Heat-up time: 25 seconds
Color: Black
Reasons to buy
+Best for beachy waves+Comes with glove+Makes hair look shiny+Quick heat up+Cool tip+Automatic shut-off after 30 minutes
Reasons to avoid
-No temperature control
Regardless of whether you're dealing with short, medium, or long hair, if you're in the market for textured, beachy waves, then the GHD Curve Creative curl wand was designed for you.
This wand contains the brand's ultra-zone technology that guarantees an optimal curling temperature of 365°F which is maintained all throughout the section of hair. This just means it delivers lasting curls that are not only formed fast, but stay locked in while respecting the health of your hair as it curls.
It also has a 0.9"-1.1" tapered barrel that can create textured, natural-looking curls and deep waves for a beautiful tousled beachy effect. The protective cool tip (plus the glove, included in the box) provides you with a safe place to hold the hair in place while you curl, and the built-in safety stand was definitely handy during styling. Other much-appreciated features include a professional-length cord to allow for flexible styling, automatic sleep mode after 30 minutes idle time (again, our anxiety is grateful), and universal voltage for easy worldwide travel.
If you're looking to create fancy, flirty, festival curls, look no further. It's also good to note that as far as most cone-shaped curling wands go, this was perhaps also the most premium in look, feel, and performance, and wasn't particularly hard to get used to even for those new to a tapered barrel.
5. ghd Curve Classic Wave Wand
Best curling iron for waves
Specifications
RRP: $199/£144
Heat settings: n/a
Barrel size: 1" - 1.5" (26mm-38mm)
Cord length: 3m
Temperature: 365°F (185°C)
Heat-up time: 25 seconds
Color: Black
Reasons to buy
+Oval barrel is great for bigger waves+Cool tip+Automatic shut off after 30 minutes+Long cord, safety stand+Reasonably priced
Reasons to avoid
-No temperature control
Nope, not a typo: This is indeed another version of the previous curler, the Curve Creative, only for more textbook glamorous Hollywood waves. And like its predecessor, the Classic Curve offers the same ultra-zone technology that guarantees 365°F is maintained across the whole barrel, for shiny, long-lasting curls. The difference with this option? Barrel size = curl size.
This wand has a 1 1/2" - 1" oval-shaped wand that creates glossy, defined waves and glamorous movement on longer hair, which means you also get a bigger, voluptuous, juicy curl as compared to the beachy tousle of the former model. Fear not, though, as it also has the prior's safety features, such as a protective cool tip, glove, built-in safety stand, long cord, and universal voltage. For those who want a more classic, old Hollywood glam to their curls, this iconic styler should be first pick.
6. Kristin Ess Soft Bend Curling Iron - 2"
Best budget curling iron
Specifications
RRP: $60.99/£44.20
Heat settings: 4
Barrel size: 2"
Cord length: 2.7m
Temperature: 425°F (218°C)
Heat-up time: 1 minute
Color: White and gold
Reasons to buy
+Suitable for all hair types+Titanium barrel enhances shine and prevents frizz+Affordable+Bigger barrel creates more natural-looking bouncy curls+Great for polishing up ends+Automatic shut off
Reasons to avoid
-Bigger barrel isn't as precise for tighter curls
The Kristin Ess 2" Soft Bend Curling Wand is the real deal and offers all the typical bells and whistles, while doing so at an extremely affordable price. When you want the trademark soft curves that you typically only get from a professional blowout, this 2" barrel curling iron certainly gets you there. The thicker barrel helps polish the ends and add ultimate subtle texture all throughout hair as well.
Both quick and efficient and similar to the premium picks on our list, this curling iron has its own version of temperature-sensing rapid heat technology to help impart even heating throughout the barrel for a consistent, longer lasting curl with integrity.
It also comes with familiar thoughtful features, such as an ergonomic thumb grip, heat-resistant tip, clear temperature pre-sets that allow you to customize based on your hair type or texture, and, yes, an automatic shut-off after 30 minutes. You're hard pressed to find a better option at this price point.
7. ghd Curve 1" Classic Curl Iron
Best curling iron for thick hair
Specifications
RRP: $199/£144
Heat settings: n/a
Barrel size: 1"
Cord length: 2.7m
Temperature: 365°F (185°C)
Heat-up time: 25 seconds
Color: Black
Reasons to buy
+Great for all hair lengths+Good for classic curls+Easy-to-use clamp+Cool holding tip+Long cord, safety stand+Reasonably priced
Reasons to avoid
-No temperature control
Our last ghd pick (clearly, they know their stuff) is the Curve 1" Classic Curl Iron. It's an ideal middle-of-the-road solution for all hair types and textures because of its democratically sized barrel and works wonders on everything from long to short hair.
Not only is it capable of clamping and curling through the thickest of hair, it also provides a gleamy, long lasting curl too. You can also be assured of those other standard ghd features, such as a built-in safety stand, cool tip, and uniform heating all throughout thanks to their special tech. We love using this medium-sized barrel on thinner hair too for a more volumized look; on thicker hair it provides just the level of natural-looking tightness, which loosens up naturally as the day goes on.
As this is one of the most common barrel sizes, you would probably be able to find a cheaper alternative not at at the $200 level—however, the ghd quality really comes through in look, feel, and sturdiness; that long cord alone provides a level of practicality and ease of use we haven't found in similar styles. A 2-year manufacturer's guarantee also ensures you receive most bang for your buck.