Best eyeshadow for brown eyes—enhance and intensify with these looks and buys
Our expert guide to eyeshadow for brown eyes will make your color pop!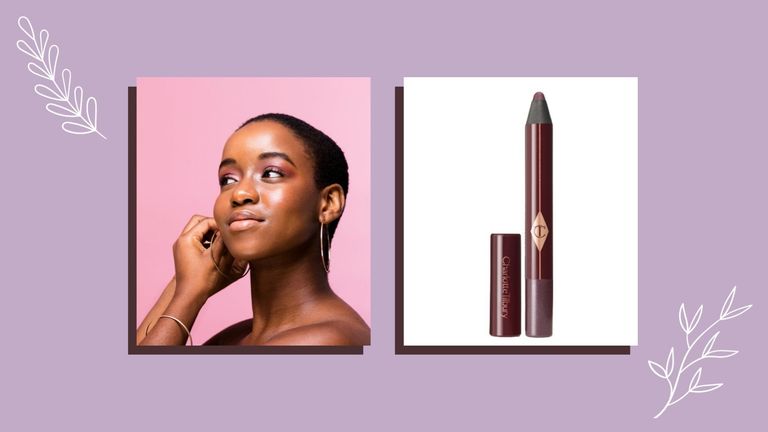 (Image credit: Future)
By Emma North
Choosing a flattering eyeshadow for brown eyes is essential if you want to emphasize your golden hues and rich chocolate tones
Beauty should never be too prescriptive, but if you want to unlock the secret to endless easy makeup looks, getting your eyeshadow right is the way to do it.
This goes for whether you're looking to jazz up your Christmas makeup with a bold shadow or master a natural makeup look for daytime—once you know which colors suit you it'll make the difference between looking good and looking great.
And luckily for you, brown eyes have options. According to Caroline Barnes, Max Factor UK Makeup Artist Ambassador, "Brown eyes are the easiest eye color to play with as brown eyes suit most shades, but stay clear of icy cool colors." If you're wondering why that may be, it all comes down to simple color theory.
How to choose the right eyeshadow for brown eyes
As we said, there are plenty of options when it comes to eyeshadow for brown eyes, from natural browns and bronzes to playing with purple and blue shades. But, in order to really make your eyes pop, color theory comes into play.
When looking at the color wheel, shades that are opposite to each other are seen as contrasting and complementary. Within the color wheel, brown (a deeper shade of the primary color yellow) lands directly opposite to blue and purple tones. Therefore, opting for deep blue or purple eyeshadows will really make your chocolate eyes stand out. Orange and yellow-green, however, sit close to yellow so peaches, cool yellows, and icy grey-greens may not work so well.
Rich jewel tones like plum or navy can really make the honey tones of brown eyes stand out and complement your depth of color. Celebrities with brown eyes, like Eva Mendes and Thandiwe Newton, play with bright colors to draw attention to their gaze. Just stick to low-key glossy lips or opt for a nude lipstick so as not to overdo it when completing your look.
As a simple guide, the best eyeshadow for brown eyes will be:
Purples, from violet to aubergine
Vivid blues and navy
Rich browns
Deep reds, such as burgundy

The best eyeshadows for brown eyes
1. e.l.f Bite Size Eyeshadow
Best affordable eyeshadow for brown eyes
Specifications
RRP: $3/£4
No. of colors included: 4
Reasons to buy
+Affordable+Easy to blend
Some of the best makeup palettes don't need to break the bank and this one from e.l.f makes a great staple eyeshadow for brown eyes.
Despite looking fairly intense in the palette, these apply in a relatively sheer and buildable way. The two matte finishes in particular make a fab neutral plum-toned option if bright neon purples are a little too out of your comfort zone.
2. Dior 5 Couleurs Couture Eyeshadow Palette
Best luxury eyeshadow for brown eyes
Specifications
RRP: $65/£48
No. of colors included: 5
Reasons to buy
+Rich pigment+Luxury packaging
This succinct mixture of plum and neutral shades mean brown eyes will be able to create a whole range of party makeup looks that complement their features. Try using the base shade all over, sweep one of the four corner shades up to your socket line then dip a skinny brush in the deeper middle shade to use as an eyeliner.
They're incredibly pigmented, easy to blend and the packaging feels very high-end. Although it's pricey, we really rate Dior eyeshadows for their next-level color pay-off.
3. Laura Mercier Caviar Stick Eye Colour
Best cream eyeshadow for brown eyes
Specifications
RRP: $29/£25
No. of colors included: 1
Reasons to buy
+Creamy and hydrating+Intense pigment+Easy to blend
This intensely pigmented cream eyeshadow stick might look a little intimidating but blended out, it creates a gorgeously smoky eyeshadow for brown eyes.
Learn how to apply eyeshadow and you're able to create a deep and intense look or a more subtle, softer result. We love to simply scribble this up to the socket line and blend with a finger, but if you find it won't stay put apply a base layer of powder shadow first. Get experimenting! There's plenty of fun to be had with trying out new looks!
4. Anastasia Beverly Hills Soft Glam Eyeshadow Palette
Best variety of eyeshadow for brown eyes
Specifications
RRP: $45/£40
No. of colors included: 14
Reasons to buy
+Mix of mattes and shimmers+Intense pigment+Easy to blend
Anastasia Beverly Hills is a brand is known for its exceptional eyeshadow palettes and the Soft Glam palette makes a great makeup bag staple for brown-eyed beauties.
Firstly, it has 14 shades to play with, so you'll be sure to find something to suit. For brown eyes, we particularly like rate Sultry for daytime and Cypress Umber and Mulberry for smokier evening looks. Whichever you choose, every shade here is easy to blend and has a great color pay-off.
5. Charlotte Tilbury Colour Chameleon Eye Shadow Pencil
Best smoky eyeshadow for brown eyes
Specifications
RRP: $27/£19
No. of colors included: 1
Reasons to buy
+Creamy and hydrating+Easy to blend+Intense pigment
Not only does this cream eyeshadow stick blend incredibly easily, but the pigment is also second to none. Sweep it across lids and use a firm brush or cotton bud to blend out for an easy smoky look, then use the best lengthening mascara you have to finish off.
We rate the shade Amethyst Aphrodisiac, which has been designed specifically for brown eyes. The deep purple color with golden flecks will bring out the golden tones in lighter brown eyes and intensify chocolate tones in darker eye colors.
6. Max Factor Masterpiece Nude Eyeshadow Palette Rose Nudes
The best evening eyeshadow for brown eyes
Specifications
RRP: $25.50/£14.99
No. of colors included: 8
Reasons to buy
+Great range of colors+Buildable pigment+Good value
Reasons to avoid
-More shimmer than matte
You can always rely on Max Factor to create a good value, glamorous eye palette, and this one has everything you need to create a variety of looks for chocolate eyes. It definitely errs more on the evening side of beauty looks (unless you favor a sexy smokey eye for daytime) as the majority of the shades are shimmery and have fairly rich pigment. That said, the pinkier light tones could be used as a sheer wash providing you don't build them up too much,
Although the packaging isn't as ornate as some of the more luxurious picks, that will actually work in your favor if you are planning to take this away with you or use it for a desk to dancefloor makeup switch. It's light, portable and surprisingly robust.
Captivating eyeshadow looks for brown eyes
1. Purple rain
Actress Salma Hayek makes her brown eyes shine with this slick of purple on the lids. Finished off with a black gel liner and a pair of false lashes, it's a sultry evening look that's a bit different.
Recreate the look with...
Nars Single Eyeshadow in Sultan
This pigmented single eyeshadow is great for sweeping across the lids for a look to rival Selma's. It's highly pigmented so if you're worried about fall-out, do your foundation first.
2. Soft plum shimmer
Emphasizing brown eyes is easy with a dusting of light purple shimmer. Recreate J-Lo's party makeup by blending out a frosted purple shade with a cooler base color. To make it more wearable, use black mascara or a pair of false lashes to complete the look.
Recreate the look with...
MAC Dazzleshadow Eyeshadow in Can't Stop, Don't Stop
Sparkly and full of shimmer! This is an eyeshadow ready to party. Make it wearable with plenty of mascara. 
3. Muted mauve
Don't be afraid of wearing color, you can tone it down and use a matte, neutral berry shade like Priyanka Chopra and still make your brown eyes pop.
To recreate this look, apply a creamy eyeshadow all over your lids then blend out with a fluffy brush, slightly winging out the corners. Finish off with two coats of the best volumizing mascara you've got.
Recreate the look with...
Clinique Chubby Stick Shadow Tint for Eyes in Lavish Lilac
This berry-toned eyeshadow stick is perfect for re-creating Priyanka's look. Sweep onto lids then blend out—it's just that easy.
4. Tickled pink
Have some fun with your makeup and try a bright pink or purple on the lids à la actress Thandiwe Newton.
Keeping the color on the lids rather than smoking it out on the lower lash line makes the look a little easier to wear. We suggest going all out and matching the color to your outfit for extra glam, just like Thandiwe.
Recreate the look with...
Charlotte Tilbury Luxury Eye Palette in Mesmerising Maroon
The ultimate in luxury beauty, Charlotte Tilbury's eye palettes are fantastic for blending and boast intense pigment. This shade is perfect for recreating Thandiwe's red carpet look.
5. Blue smoke
Deep brown eyes look even more intense when combined with a vivid blue eyeshadow. Here, actress Eva Mendes has smoked out a blue over her lids, built it up for more intensity on the lash line then teamed it with a natural-looking mascara.
The key to this look? Start slowly by applying a small amount of color then add more as you go on to build depth and pigment.
Recreate the look with...
bareMinerals Mineralist Eyeshadow Palette in Stonewashed
Containing every shade you need to create this smoky blue look, this palette is ultra-blendable and highly pigmented. 
womanandhome thanks Caroline Barnes for her time and expertise