Tess Daly swears by this lash serum that's £24 off for Black Friday
Next day delivery on longer lashes like Tess Daly? Sounds good to us...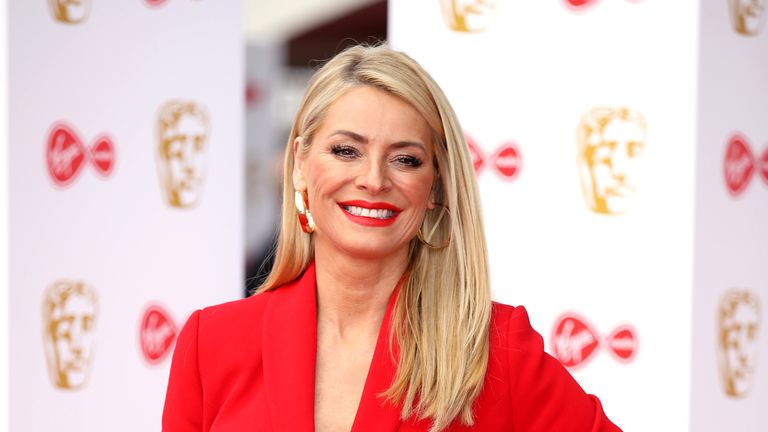 (Image credit: Getty Images )
There's no denying that Tess Daly looks great every single time she's on the telly.
The presenter, whose husband Vernon Kay is currently enjoying a stint in the I'm A Celebrity castle, looks nothing short of chic whether she's presenting or on the red carpet.
Ever wondered which beauty products she uses to help her look fabulous? Listen up, because the secret to her long lashes is currently available on Amazon Prime – and with a decent discount for Black Friday to boot.
Speaking to Marie Claire earlier this year, the Strictly Come Dancing presenter revealed that she uses the Revitalash lash conditioner to help strengthen and lengthen her natural lashes. Intrigued? You can currently get £24.50 off the RRP on Amazon Prime.
MORE: Tess Daly reveals which member of the Royal Family she'd like to see on Strictly
RevitaLash Advanced Eyelash Conditioner, RRP £97
The cult beauty product, which can also count Duchess Meghan as a fan, combines natural botanicals and science to help strengthen brittle lashes, as well as helping to prevent future breakage.
Although Tess used to be a fan of regular extensions, she says this has firmly replaced those in her regime.
"I used to have eyelash extensions like everyone else and I hated the routine of having them redone," she told the publication. "And then I started getting claustrophobic, with them having to glue the lashes with your eyes closed!
"I use the [RevitaLash] eyelash serum and conditioner and it works. You've got to be diligent, you've got to stay with it for at least six weeks. You will see the results, so I'm a big fan of that. I can just curl my lashes and get away without mascara."
MORE: Tess Daly reveals her real name and why she changed it
Even with the discount, it's definitely an investment product with that discount – but clearly one that's worth it if it gets those all-important results. And who can argue that almost £25 off isn't a good deal!
Well, if it's good enough for Tess...