Valentine's Day date ideas: 24 things to do on Valentine's Day 2022
These Valentine's day date ideas will make your sweetie feel special without a single red rose in sight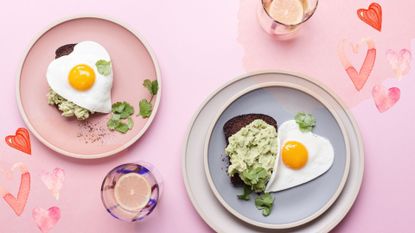 (Image credit: Getty/Canva)
woman&home newsletter
Sign up to our free daily email for the latest royal and entertainment news, interesting opinion, expert advice on styling and beauty trends, and no-nonsense guides to the health and wellness questions you want answered.
Thank you for signing up to Woman & Home. You will receive a verification email shortly.
There was a problem. Please refresh the page and try again.
Coming up with unique Valentine's Day date ideas can be stressful, and with pandemic measures still in place, it can feel especially hard to make the day extra special.
Thankfully, our list of fun ideas and things to do will help you make this a memorable one, whether you're celebrating with your partner, a few gal pals, or the whole family.
Many of these dates would make great Valentine's day gift ideas, if you'd rather give an experience than a buy a present, and any of them will help your loved one feel extra special this February.
Our favourite Valentine's Day date ideas for 2022
1. Take a cooking class
Whether you've always wanted to learn how to make sushi, or you want to recreate that Thai noodle dish from your beach vacation to Phuket together, cooking as a couple is a far more hands-on and intimate approach to a Valentine's Day dinner than ordering in. Or, why not enroll in a dessert-making class and make some sweet Valentine's Day recipes to enjoy for dessert?
Choose from 20 different cooking courses through Masterclass. Prices start at just £14/$15 a month.
2. Try an at-home pottery kit
Get creative this Valentine's Day by turning your hand to pottery with your partner. A fun new hobby to try at home, the great thing about many of the pottery kits you can buy these days is they don't need to be fired in a kiln to complete your project. So if you can't get to a local pottery class, you can still do the activity together and try something new.
View Pott'd Home Air-Dry Clay Pottery Kit for Beginners at Amazon.
3. Dream together
This collaborative activity allows you both to focus on the shared hopes, dreams, and goals of your relationship and is an insightful way to learn about your partner on a deeper level. Your goals and dreams can take the form of a vision board, or even a simple bucket list.
Buy a goals planner for Papier and get a month's free subscription to the mindfulness and meditation app Headspace.
4. Watch a stand-up
Shared laughter helps couples bond and open up to each other. And especially during these uncertain times, laughter is much needed. Attend a local improv show, tune-in to a live-stream hosted by a local theatre, or pick one of the many Netflix comedy originals that star internationally acclaimed comics, like Bill Burr's Paper Tiger, and Hannah Gadsby's Nanette.
5. Join a wine or beer tasting
Join a virtual wine tasting hosted by your favorite vineyard, and learn about the brand's story, winemaking process, and products with a wine expert. Purchase the wines in advance and tune-in to the tasting at the scheduled time, or visit your local liquor store and put together a flight of beers you've been meaning to try. Make the experience more memorable by dressing up, even if you're tasting at home.
Browse virtual wine tasting evenings with Virgin Experience Days.
6. Mix your own cocktails
If cocktails are more your thing, learn to mix the perfect mojito or martini from a talented mixologist. With your newfound knowledge of spirits, concoct your very own cocktail for each other on Valentine's Day.
Browse virtual cocktail making classes with Virgin Experience Days.
7. Breakfast in bed
Make your sweetie feel special by getting up early and making their favorite breakfast foods with a Valentine's Day twist. Snuggle up under the covers and enjoy bites of heart-shaped waffles and pancakes, or something sweet like strawberry overnight oats. Add some Valentine's Day decorations to the breakfast in bed tray to complete the experience.
8. Have an at-home spa experience
Feel fresh and relaxed with an at-home spa day. De-stress by pampering each other with shoulder rubs and long soaks in a hot bath. Make it extra special by buying some of the best scented candles to light in the bathroom and complementing the experience with the best bubble bath and some mellow lo-fi beats for the ultimate relaxing night in.
9. Hike to a scenic lookout
For some uninterrupted quality time, head to the outdoors and hike to a scenic lookout while unplugging from the everyday. Time your walk to the top of a hill at the local park, or hike to a summit for sunrise or sunset to make it extra memorable.
10. Have a romantic movie night
Pop some popcorn, open up a bottle of wine and switch on the best romantic movies for a Valentine's Day movie night. To go that extra mile, why not get some Valentine's Day pajamas this year to snuggle up on the couch in?
11. Design a treasure hunt
Take your loved one on a treasure hunt around the home with their favorite treats as a prize. Or, for a more ambitious plan, design a route through the city that references your favorite memories together, like the cafe where you first met, or the restaurant you love to go to for a romantic dinner.
12. Go on your first date again
Relive the excitement of your early dating days by going on your first date again, whether that was to a local coffee shop or the bowling alley, but without the nervous giggling and awkward silences this time. You could even wear the same outfit or present your boo with the same flowers for some nostalgia.
13. Indulge in a couple's massage
Relax together with a rejuvenating couple's massage, and focus on each other as you soak in the hot tubs at the spa. Alternatively, brush up on your own techniques and treat each other to a massage at home.
14. Practice tantric yoga
Deepen your spiritual connection by practising tantric yoga or even give tantric sex a try. Stretch and find some zen as you connect your bodies in the boat pose, and recharge your energy as you complete the seated spinal twist.
15. Tour your city by bike
Take a spin on your bicycles to your favorite neighbourhoods in town, or down a bike path in a nearby forest. This allows you to experience a familiar place with a new perspective, and you may even stop off at lookout points and eateries along the way. Bring a thermos or travel mug filled with hot chocolate so you can stay warm along the way.
16. Explore a nearby destination
Pack up the car, curate an upbeat playlist, and embark on a mini getaway. If you're having trouble deciding on a destination, check out your local tourism board for day trip suggestions. This allows you to experience a new place together whether you've been together for a year or two, or a decade or two.
17. Have an indoor picnic
Lay out a cozy blanket with matching throw pillows and prepare a menu of picnic-friendly foods. Think appetizing charcuterie boards with olives and dried fruits, finger sandwiches, and creamy pasta salads. Add to the cozy atmosphere by lighting the fireplace. For a night of fun, add one or two of the best board games to the menu.
18. Make each other a modern-day mixed tape
Put together a playlist of your favorite songs on Spotify and share them with your sweetie. To make it a tangible gift, download those songs onto a cute USB stick.
Shop heart-shaped USB sticks at Amazon.
19. Take a chocolate-making class
While most rom-coms have us believing that chocolates are the thing to gift your significant other on Valentine's Day, kick it up a notch by learning to make these gourmet chocolates together instead. Learn from the professionals, and indulge in these sweet treats together to end the night.
View chocolate making classes in the UK at Virgin Experience Days.
Sign up for an introduction to candy making with America's Test Kitchen.
20. Host a video game competition
Bring out your inner child by competing against each other in classic childhood video games like Mario Kart and Bomberman. Though these nostalgic video games are often made for older game consoles, it's possible to find online versions.
21. Take in the sunset
Take a drive to a hill overlooking the city or enjoy drinks on a restaurant patio while watching the sunset. Alternatively, visit your favorite beach, and bring enough blankets and goodies to stay long enough for the stars to come out.
22. Paint and Sip
Laugh at each other's paintings and sip on some wine as you try to recreate Van Gogh's Starry Night or a stark desert landscape. Tune into a virtual session from home, or follow a step by step tutorial on Youtube. Plus, you'll come out of the experience with new decor for the home.
23. Organize a karaoke night
Put together a list of your favorite tunes and sing your heart out or practice a few classic love song duets like Ain't No Mountain High Enough and Don't Go Breaking My Heart. The good news is, when you're in the comfort of your own home, it doesn't matter if you can't quite carry a tune.
24. Start a Scrapbook
Gather ticket stubs from carnivals and favorite movies you've seen together, or boarding passes from previous trips, and arrange them in a scrapbook. This allows you to revisit some of your most memorable moments together, and adding to the scrapbook can become a tradition that you continue each Valentine's Day.
Shop scrapbook materials on Etsy.
What is the origin of Valentine's Day?
Characterized by red roses, heart-shaped candies, and the exchange of handwritten poems and love quotes, Valentine's day is a celebration that spreads love.
Though sweet and joyous, the traditions of February 14 come from darker beginnings. Its exact origin story remains shrouded in mystery, but it's widely believed that the tale dates back to 268 AD, when Emperor Claudius II ruled Rome. With a goal to build a strong, determined, and focused army, the emperor banned marriage, though that didn't prevent couples from falling in love and wanting to become an official couple under church regulations. The Roman priest Valentine secretly performed marriage ceremonies but was eventually caught and punished with death on February 14 for defying the emperor.
It wasn't until the 5th century that Pope Gelasius I declared the day of Valentine's death as St. Valentine's Day.
Over the years, Valentine's Day traditions have evolved, from exchanging handmade cards in the Middle Ages to exchanging factory-made cards when they made their first appearance in the 19th century.
Sign up to our free daily email for the latest royal and entertainment news, interesting opinion, expert advice on styling and beauty trends, and no-nonsense guides to the health and wellness questions you want answered.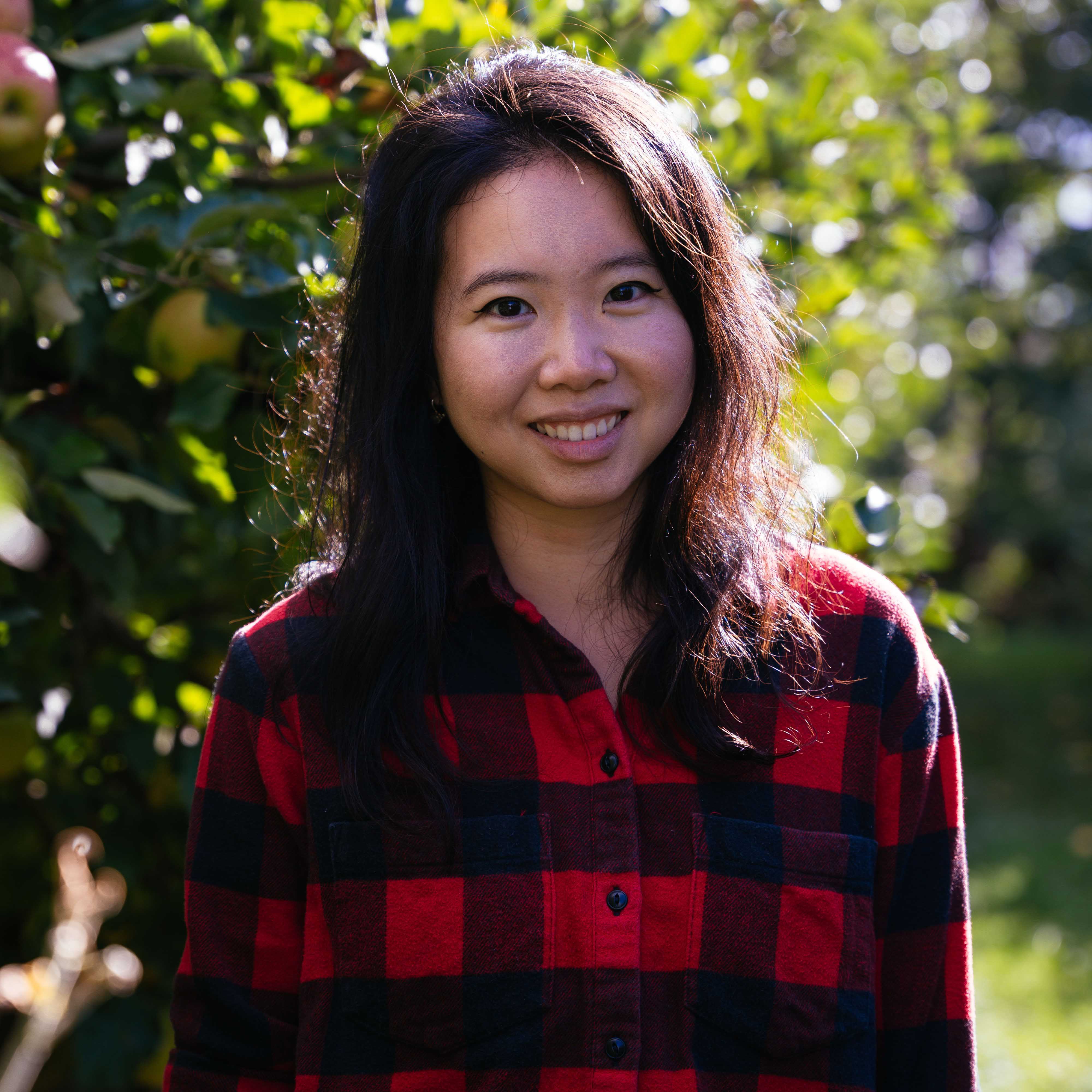 Vivian is a Vancouver-based freelance writer who has worked for Culture Trip and Fodor's Travel as well as Woman&Home. She covers a wide range of topics, ranging from travel and outdoor adventure, to food and mental health and wellness. She's a curious wanderer with a thirst for adventure, and when she's not writing, can likely be found lazing by a lake, hiking the forested trails of beautiful British Columbia, or on a mission for the next best donut.