The best love quotes that will leave you feeling all warm and fuzzy inside
These love quotes are sure to warm even the coldest of hearts...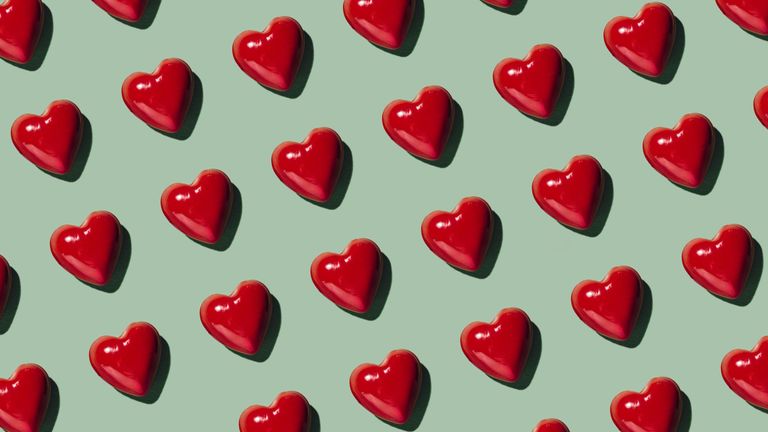 (Image credit: Getty Images)
By Amy Hunt
Love can be one of the hardest things in the world to explain - and it comes in all different shapes and sizes.
So it's good to know that when we need help explaining our thoughts and feelings - or expressing ourselves - we can consult our best eReader and turn to the words of some of the most articulate people in the world. 
There are some incredible love quotes out there, from musicians, artists, films, authors, and more - all of which can help us to recognize or express our own love when our own words might fail us.
So, if you fancy a little reflection on some of the most beautiful quotes in history - or are looking for a way to share your innermost thoughts with someone you care about, we've rounded up the best love quotes of all time below.
The best love quotes of all time
1. 'I love you not only for what you are, but for who I am when I am with you' - Unknown
2. 'If you live to be a hundred, I want to live to be a hundred minus one day, so I never have to live without you' - Winnie the Pooh
3. 'It is better to have loved and lost, than never to have loved at all' - Alfred Lord Tennyson
4. 'Till I loved I never lived' - Emily Dickinson
5. 'You know you're in love when you can't fall asleep because reality is finally better than your dreams.' - Dr. Seuss
6. 'He is more myself than I am. Whatever our souls are made of, his and mine are the same' - Emily Bronte
7. 'Have enough courage to trust love one more time and always one more time' - Maya Angelou
8. 'I love her and it is the beginning of everything' - F. Scott Fitzgerald
9. 'Never love anyone who treats you like you're ordinary' - Oscar Wilde
10. 'There is nothing I would not do for those who are really my friends. I have no notion of loving people by halved; it is not my nature' - Jane Austen
11. 'The best love is the kind that awakens the soul; that makes us reach for more, that plants the fire in our hearts and brings peace to our minds. That's what I hope to give you forever.' - Noah in The Notebook
12. 'The greatest thing you'll ever learn, is just to love, and be loved in return' - Moulin Rouge
13. 'Love looks not with the eyes, but with the mind, and therefore is wing'd cupid painted blind.' - William Shakespeare
14. 'The supreme happiness of life consists in the conviction that one is loved.' Victor Hugo
15. 'When you love someone, you love the whole person, just as he or she is, and not as you would like them to be' - Leo Tolstoy, Anna Karenina
16. 'The best and most beautiful things in the world cannot be seen, nor touched...but are felt in the heart' - Helen Keller
17. 'A successful marriage requires falling in love many times, always with the same person' - Mignon McLaughlin
18. 'Some love stories aren't epic novels. Some are short stories. But that doesn't make them any less filled with love.' Carrie Bradshaw, Sex and the City
19. 'To the world you may be one person, but to one person you are the world' - - Bill Wilson
20. 'Love takes off masks that we fear we cannot live without and know we cannot live within' - James Baldwin
21. 'Love yourself first and everything else falls into line. You really have to love yourself to get anything done in this world' - Lucille Ball
22. 'You are every reason, every hope and every dream I've ever had' - Nicolas Sparks
23. Nobody has ever measured, not even poets, how much the heart can hold' - Zelda Fitzgerald