The easiest countries to work abroad in, whatever your age: 10 best destinations for remote workers
These are the easiest countries to work abroad in, whatever your age, according to travel writer Lydia Swinscoe, who's been living and working nomadically for over three years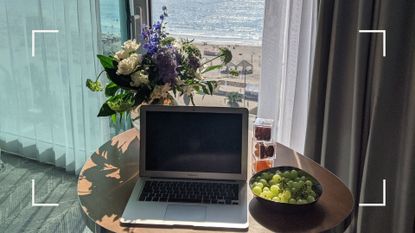 (Image credit: Lydia Swinscoe )
There's no doubt about it, the global pandemic shifted office based-working forever. Suddenly anyone with a love for travel and a curious mind wanted to know the easiest countries to work abroad in and we don't blame them.
Whatever your age, working in a new country can be a life-enriching adventure, especially when you add into the mix some of the most spiritual places in the world, incredible sites to marvel at, and a new culture to get to grips with.
But there are a few stipulations of working remotely: strong wifi is a must, the cost of accommodation plays a part, time zones must be taken into account and then there's the ease of living in a completely new land. With these pointers in mind, here are the easiest countries to work abroad in, whatever your age...
The easiest countries to work abroad in, whatever your age
1. Italy
As well as being home to the most delightful traditional Italian dishes that will make you weep with pure joy, this picturesque county is packed with stunning art and sculpture collections, compact cities that are easy to navigate on foot, hidden beaches, and a lot of homely and reasonably priced accommodation. It's long been said to avoid Italy during summer months when prices creep up, restaurants close, and Italians flock to the beaches, but we say go for it! There's no bad time to visit Italy and its surrounding islands, especially if you're going to be working during the day and exploring at night. One of the best cities to make a beeline for is Naples. There's an Italian saying - 'vedi Napoli e poi muori' - which translates to 'see Naples and then die' meaning it's so beautiful and culturally rich that you don't need to see anywhere else afterward, and we're kind of in agreement.
Naples has a tenacity and grit that you won't find anywhere else in Italy, and as the birthplace of pizza you definitely won't go hungry (head to Da Michele for your own Eat, Pray, Love moment). Living costs in Naples are pretty reasonable too with a good meal and a glass of wine at a local trattoria costing around €12 ($12/£10), plus its proximity to the Alfami Coast, Pompeii, and some pretty special islands means you'll be all set for weekend excursions once you sign off for the week. For a slightly more sophisticated base, Florence is your best bet. The charming city draws a more grown-up crowd and if you look for an apartment slightly out of town you'll be met with lots of space, friendly old-school bars, and cheaper rent. For innovative dishes and strong cocktails after a hard day at work, book a table at Angel Roofbar & Dining, the terrace offers unrivaled views out across the city making it the perfect place to watch the sunset over the magical buildings of Florence.
Top tip: In Naples make sure you eat a graffa (Neapolitan donut) - the best ones are served warm at Chalet Ciro Gelato.
Time zone: GMT+1
Average accommodation cost: $71 (£56) per night
Length of stay allowed: 90 days without a visa for UK and US citizens
2. Georgia
As one of the prettiest hidden gems in Europe, Georgia is no stranger to the digital nomad tribe - creatives in the know have been heading to its capital Tbilisi for years, on account of the city's beautiful, yet reasonably priced accommodation, amazing wine, and awe-inspiring landscapes. Post-pandemic it's become even more of a creative hub for nomads wanting to escape the daily grind of their usual office space, and the latest addition to the city just made it even more appealing. D Block is a newly opened collaborative workspace that fuses style and productivity and is one of the best spaces I've come across during my three years of working nomadically. Concentration, creativity, and focus are paramount with ergonomic furniture, noise-canceling features, and specially curated lighting. And D Block sits right in the heart of Tbilisi's coolest hotel, Stamba, a place I'd recommend booking for a few nights when your first land in the city. This incredible hotel will delight design lovers endlessly with its high-ceilinged rooms, expansive courtyard, and original Georgian artwork, all in what used to be a top publishing house. Stamba's main restaurant is also exquisite in its own right, and as one of Tbilisi's prettiest spaces, it's perfect for a post-work cocktail, or dinner when the day's meetings come to an end.
Top tip: Tap water in Georgia is safe to drink, so ditch those plastic bottles and save the planet.
Time zone: GMT+3
Average accommodation cost: $32 (£28) per night
Length of stay allowed: 1 year without a visa for UK and US citizens
3. Costa Rica
With a recently announced two-year visa program for anyone earning over $3k (£2,500) per month, Costa Rica makes a sound option should you want to settle in one place for a longer stretch of time. This Central American gem truly has it all: frenetic city life in spirited San Jose, dense, lush jungle, swathes of the Caribbean coast, sloth-spotting opportunities, and most importantly of all - Pura Vida - the saying you'll hear over and over again, meaning pure or simple life. It really is a state of mind, and once you've spent time in Costa Rica you'll understand why.
From San Jose to Monteverde, and the laid-back town of Puerto Viejo, wifi speeds were never an issue when we visited the country earlier this year. And making friends won't pose an issue either as Costa Rica is full of the most beautiful souls you can imagine. In terms of accommodation, there's pretty much an option for every budget, from hostels with shared workspaces, well-designed, and well-priced apartments, and of course a handful of the world's most beautiful hotels too. Depending on the length of your stay we recommend touring the country when you're not working for a seriously life-enriching journey you'll be dreaming about for years to come. Don't miss the hummingbird-filled cloud forests of Monteverde, any of the beaches along the border towards Panama on the east coast, and the Nicoya Peninsula, all ideal places to work for US citizens or freelancers with no time constraints.
Top tip: If traveling in high season (January through March), book buses a couple of days before you travel to guarantee a seat.
Time zone: GMT-7
Average accommodation cost: $23 (£20) per night
Length of stay allowed: 90 days without a visa for UK and US citizens
4. Spain
As well as year-round sun, affordable tapas, and numerous stunning cities and towns, Spain is also home to some of the prettiest European islands making it a strong contender for one of the best places to work remotely from. We recommend turning your stay into a Spanish road trip that weaves all the way from Madrid with its old school bars, incredible tortilla, and amazing swimming pools, up to Pamplona, the haunt of Hemingway, then over to coastal Barcelona with a stay in the affluent Gracia district before winding down to the ever-wonderful city of Valencia where retro apartments, friendly faces, and hidden beaches await.
Rooms in shared apartments or whole apartments - depending on your budget - are best booked through Airbnb, but avoid August if you don't want to blow your budget as prices do become notoriously high, especially in Barcelona. Remember to check listing reviews, it really is the best way of gauging whether the place is actually worth booking. In Madrid base yourself in La Latina, in Barcelona it's best to stay out of the main tourist areas (we love Gracia), while in Valencia you can't go wrong with the La Petxina neighborhood. If traveling and living solo, eating can sometimes be slightly irritating in Spain, as tapas - as we all know - is made for sharing but in the smaller cities, it won't take long to make friends.
Top tip: When heading to outdoor pools in Madrid be sure to book ahead as they get booked up days in advance.
Time zone: GMT+1
Average accommodation cost: $57 (£50) per night
Length of stay allowed: 90 days without a visa for UK and US citizens
5. Argentina
The Argentinian peso is having a bad time of it right now, so shamelessly, if you want your money to go further when working abroad and are flexible with time zones, it might be worth considering the cosmopolitan and utterly beautiful city of Buenos Aires. As one of the most diverse cities in the Americas, everyone who travels to the Argentinian capital is guaranteed to fall in love with the city - it's also one of the best places to visit in September due to balmy nights and sparser crowds. Buenos Aires' multicultural, open feel draws in affluent travelers and digital nomads, as well as backpackers from around the globe, making it a true haven, whatever your age.
On days off take a trip to La Recoleta, one of the most beautiful cemeteries in the world and the spot where Eva Perón's impressive mausoleum is located, or head to San Telmo on Sundays when the streets turn into a market filled with antiques, art, and vintage clothing, then head over to Plaza Dorrego to see people dancing the tango in the streets. The neighborhood of La Boca is one of the most colorful - zinc shacks are painted zingy bold shades, and there's no end of artist studios, shops, and brilliant restaurants, plus La Bombonera, the Boca Juniors football stadium is close by too - watching a match is absolutely compulsory, even if you're not a football fan. Other notable cities to create a fun 'working-from-home' base are Mendoza for its epic wine scene and Salta for outstanding buildings and interesting history.
Top tip: For local beer, you can't beat Quilmes after a stressful day in 'the office'.
Time zone: GMT-4
Average accommodation cost: $31 (£27) per night
Length of stay allowed: 90 days without a visa for UK and US citizens
6. Israel
Amazing weather, 187 kilometers of coastline, and some of the most outstanding cafes and restaurants in the world make Israel one of the easiest and most fun countries to work abroad in, but it'll cost you! As one of the most expensive cities in the world, Tel Aviv has its fair share of super luxury hotels (many of which make our list of the best hotels in Israel), but if you need something a little easier on the pocket we'd recommend heading out into the lesser-known cities such as Haifa, or heading up into the dreamlike Golan Heights for cute apartment listings and homestays that will provide a totally different experience. Due to its small size, you can see a lot of Israel in a fairly short space of time; we'd recommend three weeks to really get to grips with the place including day trips or weekends spent exploring Jerusalem, Masada, and the Dead Sea.
Back in the hedonistic city of Tel Aviv check out Selina for their spacious rooms and great shared co-working spaces and then splurge on drinks at The Norman, where the cocktail selection will blow you away after a day in front of the screen. Don't miss the Sgt Peppers Whiskey, before heading to one of the best restaurants in the city Timna for the tasting menu. Download the Wolt app for easy and tasty food deliveries when you can't escape the desk, and the taxi app Gett is the best one in town.
Top tip: Shabbat begins at sunset on Friday and ends at sunset on Saturday - avoid traveling between these times as most train and bus companies halt service.
Time zone: GMT+2
Average accommodation cost: $134 (£116) per night
Length of stay allowed: 90 days without a visa for UK and US citizens
7. New Zealand
For nomads that like to get back to nature on their days off and aren't constricted to UK or US time zones, New Zealand makes an ideal base. A few weeks can easily be whiled away in Auckland with Rangitoto Island providing a simple introduction to trekking and a taster of what the rest of the island has to offer. The contemporary city also boasts good art galleries, brilliant coffee shops (the best place to meet new friends), and restaurants offering dishes from all over the world. When the city life becomes too much simply slip away to Rotorua, set on its namesake lake, just three hours' drive south of the capital city. This is the place to delve into the country's Maori culture and marvel at the distinctive landscape. Wai-O-Tapu Thermal Wonderland is made up of incredible geothermal sites such as the Devil's Bath, Champagne Pool, and the Lady Knox Geyser, which 'erupts' every day at 10.15am.
Then for brilliant trekking in some of the world's most beautiful scenery, lace up your best walking boots and head over to Tongariro National Park to do the one-day Alpine Crossing. While there, seek out Mount Ngauruhoe and Ruapehu, these mighty active volcanoes were used to depict Mount Doom in The Lord of the Rings, but there are also emerald lakes and mysterious red craters to marvel at too.
Top tip: Originating in the town of Paeroa is the lemon-flavored soft drink known as L&P - a must-try when in New Zealand!
Time zone: GMT+11
Average accommodation cost: $52 (£45) per night
Length of stay allowed: six months without a visa for UK and US citizens
8. Singapore
Often used as a stop-off point en route to Australia and New Zealand, this tropical island off the coast of Southern Malaysia deserves a visit in its own right, especially if you work on your own time frame. It may be small but there's a buzzing food scene and multicultural population, yet it retains a Western feel with a big ex-pat community that'll ensure you never get homesick when working abroad. The large population of Chinese, Malays, and Indians in Singapore means you can find some beautiful temples such as Sri Veeramakaliamman in Little India, the stunning Buddha Tooth Relic Temple and Museum in Chinatown, and the Burmese Buddhist Temple. If art is more your vibe, Singapore is also home to some fascinating museums and galleries like the Museum of Contemporary Arts, the National Gallery Singapore, and the Red Dot Design Museum. Street food is a big deal in Singapore ensuring foodies will fall in love with the city instantly. Maxwell Road food center has over 100 stalls - don't miss the Tian Tian Hainanese Chicken Rice (loved by Anthony Bourdain) wanton noodles, oyster cakes, and pork satay. For a memorable dessert, try an Ais Kacang - a pile of shaved ice topped with red beans and agar jelly, then covered with rose syrup and condensed milk, sounds odd, tastes amazing - it'll definitely perk you up after a bad day at work!

Top tip: Walk over the Helix bridge at sunset for dramatic reflections on the water below.
Time zone: GMT+7
Average accommodation cost: $47 (£41) per night
Length of stay allowed: 90 days without a visa for UK and US citizens, but you will need a pre-booked outbound flight
9. Greece
This ancient city of Athens is brimming with excitement meaning your evenings and weekends will always be filled with adventure. Of course, the world-famous Acropolis and its incredible architecture are one of the highlights of the city, but there's also the cute historical neighborhood of Plaka filled with colorful houses to explore, as well as the impressive Panathenaic Stadium, built in 330BC - the only stadium in the world made entirely from marble - and the informative Benaki Museum. Not forgetting some of the best Greek islands are just a short boat ride away. In terms of where to stay, Brown Kubic has some very reasonable room rates for digital nomads who don't mind booking at the last minute. Located five minutes from Omonia Square and some of the coolest street art in the city this place has a tech-focused attitude with some great workspaces, all with breezy air-con. Bedrooms have comfy desks and Samsung tablets to control all in-room mod-cons meaning working remotely has never been easier. There's also a gym on-site and room rates include a very good buffet-style breakfast, from $66 (£52) per night.
Top tip: Get a take-out lunch from Kostas, it's the best souvlaki in town.
Time zone: GMT+2
Average accommodation cost: $32 (£28) per night
Length of stay allowed: 90 days without a visa for UK and US citizens
10. Mexico
Great for US workers looking for a more relaxed way of life, or British and EU nomads not confined to office hours, Mexico makes a great option to work abroad thanks to its laid-back tropical vibe, white sand beaches, and translucent ocean that's the perfect tonic to a stressful day. The state of Quintana Roo is pretty well geared up for tourism so makes a good base with strong wifi connections and everything a digital nomad needs for a good life on the road.
Tulum with its upscale restaurants, swaying palms, and luxury accommodation sits on the Caribbean coast, and although touristy, will ensure your working day passes without a hiccup. Then to the north, you'll find blissful Isla Mujeres, 16km off the coast, but a real paradise made up of crystal-clear water and fabulous snorkeling spots. On Isla Mujeres, you can also visit the ruins of the Ixchel Temple - dedicated to the Maya goddess of the moon, fertility, and happiness - or Tortugranja, a turtle sanctuary that breeds loggerheads, hawksbills, and green turtles. It's one of the best places to visit in October when you can watch hatchlings released into the sea. When you get restless, the metropolitan playground of Mexico City will revive with incredible architecture, a flourishing restaurant scene, and a handful of the world's most beautiful gardens, including one that's set on the grounds of Frida Kahlo's legendary Casa Azul.
Top tip: You'll find tasty taco stands on most streets in Mexico - try the ones that look busiest so you know the food is fresh - at around $0.46 (40p) each, tacos are the ideal budget dining option, we loved the pork and tempura fish versions most.
Time zone: GMT-6
Average accommodation cost: $34 (£29) per night
Length of stay allowed: 180 days without a visa for UK and US citizens
Working abroad tips
Carry two plug adaptors, one for your phone, one for your laptop
Always message ahead to check the wifi is reliable before booking accommodation
Book accommodation in residential areas of town for better rates and a more authentic experience
Always make sure you carry at least two bank/credit cards and leave one at home at all times
Read our guide on how to get the best deals on flights before you book yours
Sign up to our free daily email for the latest royal and entertainment news, interesting opinion, expert advice on styling and beauty trends, and no-nonsense guides to the health and wellness questions you want answered.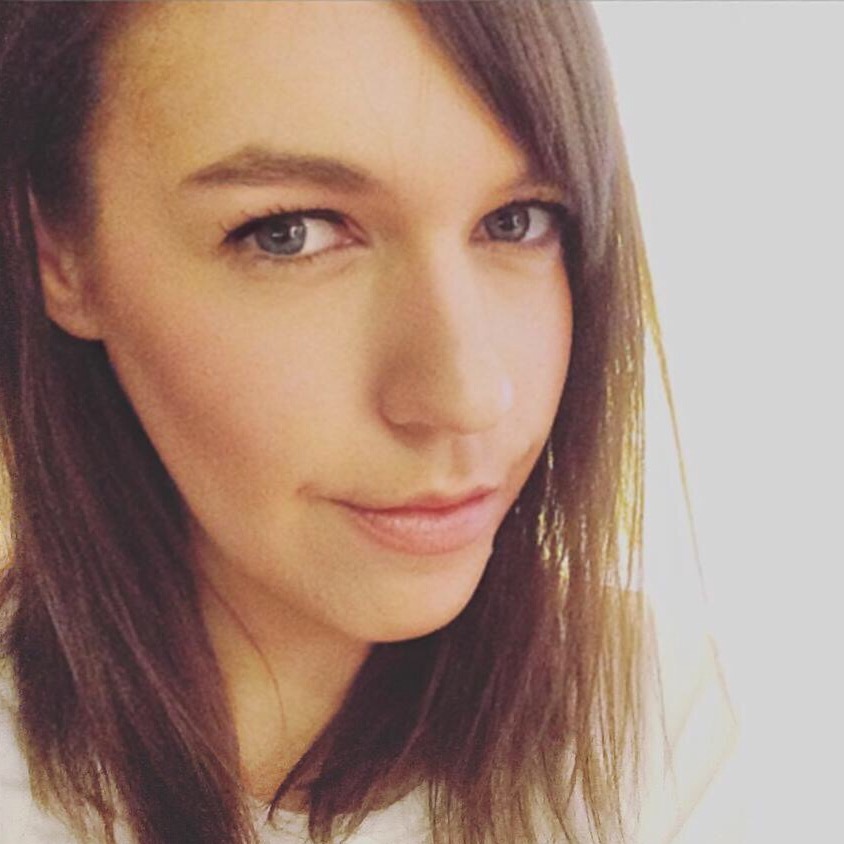 Lydia is a travel writer and editor, based mostly in London. Her work has been published in print and online for the likes of Harper's Bazaar UK, ELLE UK, Marie Claire US, Condé Nast Traveller Middle East, Town&Country, BBC Good Food, Oh magazine, MailOnline, and woman&home.