The most spiritual places in the world for a life-changing adventure
Wanting to visit the most spiritual places in the world? These 11 destinations promise to leave you spellbound…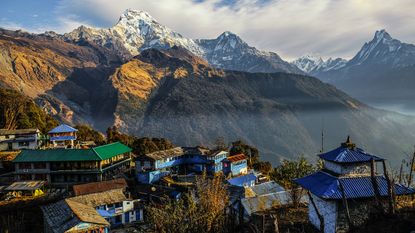 (Image credit: Getty Images)
woman&home newsletter
Sign up to our free daily email for the latest royal and entertainment news, interesting opinion, expert advice on styling and beauty trends, and no-nonsense guides to the health and wellness questions you want answered.
Thank you for signing up to Woman & Home. You will receive a verification email shortly.
There was a problem. Please refresh the page and try again.
When it comes to the most spiritual places in the world, religious sites make a significant contribution. However, spirituality for many adventurers transcends religion, becoming a collective purpose that combines culture, art, and human values.
With that in mind, here are some of the best places to travel in 2022, including the most beautiful and spiritual places in the world that encompass either nature, creativity, religious devotion, or deep cultural significance.
11 magical travel experiences at the most spiritual places in the world
1. Rishikesh, Uttarakhand, India
A strong contender for one of the best places to visit in India, Rishikesh—or the yoga capital of the world as it's also known—is famed for its ashrams, holy men, and abundance of gurus. The city sits on the banks of the holy River Ganges and welcomes yoga aficionados from every corner of the globe.
Ashrams in Rishikesh are pretty strict and simple, with very early starts, dorm-style rooms, and shared bathrooms, but it's the real deal when it comes to learning the art of meditation and contemplating life in the foothills of the Himalayas.
2. Scrovegni Chapel, Padua, Italy
Completed in 1305, Padua's ethereal Scrovegni Chapel will impress anyone looking for a spiritual adventure. The inner walls are covered with the most stunning Giotto fresco—considered one of the most important masterpieces of Western art—and humbling for anyone in its presence.
Book a ticket ahead of time to gain entry and marvel at this truly stunning place of worship, you certainly don't have to be religious to appreciate its beauty. As well as frescos, Padua is also known for its traditional Italian dishes, including pizza at the fabulous Pizzeria Al Duomo. This cozy little restaurant has an epic selection of weekly specials and uses local produce such as porcini mushrooms and black cabbage throughout its recipes.
3. Swayambhunath Temple, Kathmandu, Nepal
The ancient Buddhist complex and Unesco World Heritage Site of Swayambhunath Temple is perched on top of a hill overlooking the city of Kathmandu. Once you've climbed the endless steps to the top, you'll be met with streams of crimson, yellow, and bright green prayer flags, faded from the sun and tattered from the wind. The main white stupa is topped off with a golden structure, on which the two large eyes that symbolize Buddhism are painted.
Amazingly, this temple remained undisturbed by the catastrophic 2015 earthquake, while many surrounding buildings crumbled.
It's an important site for Tibetan Buddhists but a must-visit temple for anyone visiting Kathmandu, or indeed Nepal, too.
Top tip: If planning a trip, the best time to visit is in March, when the climate is still good enough for taking on some of the countries famous hikes but there are less tourists on the trails.
4. Shwedagon Pagoda, Yangon, Myanmar
Dominating the Yangon skyline, Shwedagon Pagoda's golden facade shines brilliantly atop a small hill in the center of the city. Legend has it that Shwedagon is the oldest Buddhist stupa in the entire world making it an important pilgrimage site for many.
The stupa itself is covered with thousands of sheets of gold and a 74-carat diamond gleams out from the top. While you can't go inside the actual stupa, visitors and pilgrims can visit the many buddha statues and temples that line the main walkways as well as viewing the 150-year-old Bodhi Tree nearby which is believed to have been grown from a seed from the original Bodhi Tree under which Gautama Buddha gained enlightenment.
5. The Roaches, Staffordshire Peak District, UK
A bottomless pool where a mermaid is said to live and a stone chasm called Lud's Church—where Robin Hood used to hide out—are just a couple of the sights on offer in a rocky area of Staffordshire known as The Roaches.
This mysterious beauty spot has been a haven for hikers and locals for hundreds of years but outside of the area remains pretty unknown. The rugged landscape is dotted with interesting rock formations while other notable sights include a stone face that 'winks' as you pass and The Bawdstone. This balancing rock marks a pilgrimage site that has been used for centuries by the sick who believe it possesses magical healing properties—you simply have to touch it to be healed.
The Roaches' strong connection with nature, myth, and legend makes it one of the most spiritual, yet undiscovered parts of Britain and one of the best UK weekend getaways.
6. Bathsheba beach, Barbados
One of the most spiritual places in the Caribbean can be found on the east coast of Barbados in a town called Bathsheba. The magical and mysterious fishing village can be reached by weaving along narrow roads through banana plantations and compact farms.
With a backdrop of pastel-colored churches alongside hundreds of palm trees and the Atlantic Ocean, the coast in Bathsheba is broken up by huge grey and peach-colored boulders in the strangest of shapes. Dominating a whole stretch of coastline, the mysterious mottled rock formations that protrude out of the azure waters are said to be colossal coral boulders that separated from ancient coral reefs millions of years ago. Having been slowly eroded by the continuous crash of waves, sea salt, and wind, the formations have taken on an eerie appearance that becomes even more fascinating at dusk, and legend has it the rock pools here having healing properties.
7. Nazca Lines, Peru
Still deeply shrouded in mystery, no one really knows the true meaning behind Peru's Nazca lines, or how they were made. Yet over three hundred designs or geoglyphs, as they're known, are spread throughout the Peruvian desert, 447kms south of Lima. Researchers have hinted that some of the shapes could represent constellations, while others argue they are fertility symbols with lines to aid water flow and bring growth to the land.
Whatever their purpose, it's incredible to think they were carved by hand over 2,500 years ago and have been preserved naturally ever since.
Top tip: When planning your visit, make sure you read our guide on the best restaurants in Lima for ceviche and other Peruvian dishes.
8. Tongariro National Park, New Zealand
Azure lakes, active volcanoes, magnificent hikes—New Zealand's Tongariro National Park has it all—and that's even before you begin to delve into its cultural significance. The Māoris believe in gods that are represented by the forces of nature, along with the sky, the earth, and the land, and Tongariro National Park with its towering peaks is no different. The mountains here play a key part in Māori culture.
Now, Tongariro National Park's dual World Heritage status recognizes both Māori culture and the landscape, protecting this sacred place for future generations.
9. Angkor Wat, Siem Reap, Cambodia
Angkor Wat needs no introduction, wholly deserving of its reputation as one of the most spiritual places in the world. This vast complex of temples, stupas, structures, and walkways is awe-inspiring from the moment you begin to explore.
Commanding a good few days attention, the best way to get the grips with this sacred site of Cambodian Buddhism is to mix it up by walking, cycling, and taking a tuk-tuk. Standout temples include Angkor Thom, an amazing 12th century Bayon temple, covered in 216 massive smiling faces, The Terrace of Elephants, a huge wall with stone elephant trunks for pillars, and Ta Prohm, a mystical temple with trees growing straight out of it. Huge roots surround doorways to become part of the ancient structure, making it one of the most breathtaking parts of the entire complex.
10. Mecca, Saudi Arabia
As the birthplace of Islam, only Muslims are allowed into the holy city of Mecca with the unmistakable cloth-covered cubic-shaped structure—known as Kabba—at its center. Devout Muslims who are able to, and can afford to do so will attempt a pilgrimage to Mecca at least once in their lifetime.
2021 marked the year women would be allowed to visit without being accompanied by a male chaperone.
11. McLeod Ganj, Dharamshala, India
Home of the Tibetan Government in exile and the Dalai Lama, McLeod Ganj is an Indian hill station about 479km north of Delhi. Highly populated by Tibetans who escaped Chinese suppression in 1959, the town is now synonymous with the Free Tibet movement and the main draw for tourists wanting to catch a teaching with His Holiness.
Pre-pandemic it was fairly easy to see one of the Dalai Lama's teachings, you simply needed to turn up when he was in residence, register for a security pass at the Tibetan Branch Security Office, then queue up to enter the hall on the day of your chosen teaching.
Top tip: A transistor radio with earplugs is necessary if you don't speak Tibetan as teachings are translated live.
Sign up to our free daily email for the latest royal and entertainment news, interesting opinion, expert advice on styling and beauty trends, and no-nonsense guides to the health and wellness questions you want answered.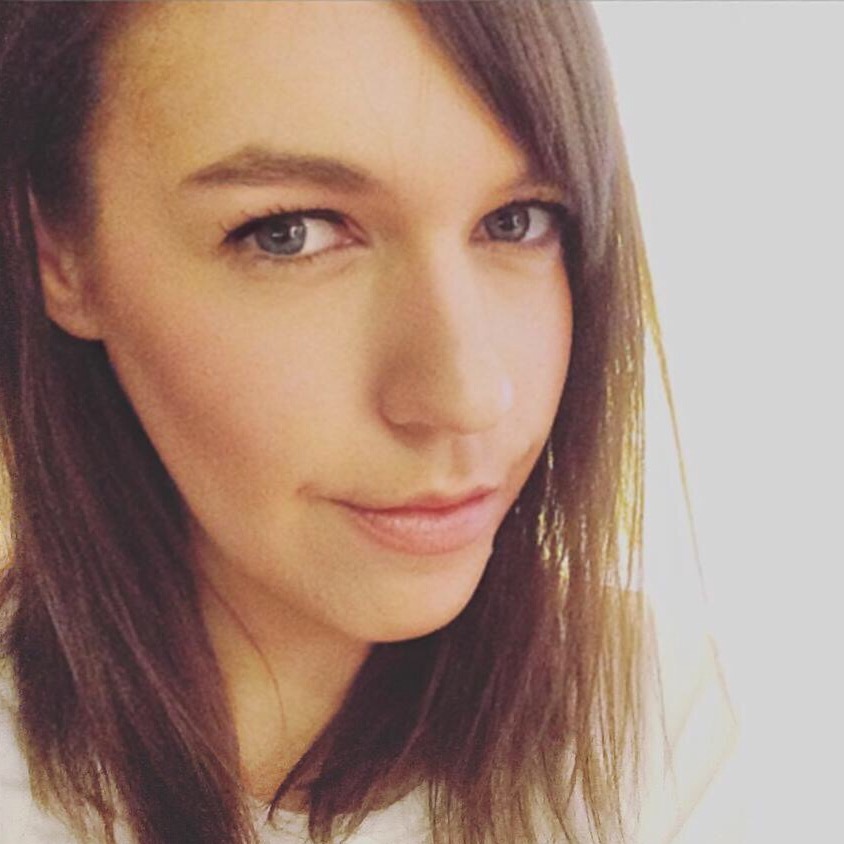 Lydia is woman&home's Lifestyle News Editor and a freelance travel writer. Day-to-day she manages an international team of nine news writers and oversees all news content on woman&home.com. Her travel writing has been published in BBC Good Food, Oh magazine, Harper's Bazaar, Town&Country, ELLE, MailOnline, Woman, and woman&home.