The best places to visit in India for life-lasting memories and enchanting experiences
It's hard to pick the best places to visit in India as there are so many unforgettable sites to marvel at, but travel writer Lydia, who lists the country as one of her favourite places in the world, gives it a go...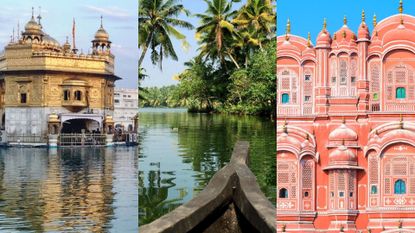 (Image credit: Future/Getty Images)
Compiling a list of the best places to visit in India is no mean feat. India is a country of contrasts, with no two places alike. From the hill stations of the north with cooler climates and lush plantations, to swathes of coastal beach towns, each more fascinating than the last, there's something for every type of traveler.
And that's even before you get started on viewing the thousands of intricately carved temples that sit in each and every one of India's 28 states.
No matter how much time you have, it's always going to be tricky seeing everything India has to offer due to its colossal size. Each state alone is like a new country to explore with different languages, religions, food, and customs. So before you begin to plan where you might like to visit, bear in mind the long distances between each destination and prepare for journeys to take longer than expected.
And while It's tempting to hop on flights to zig-zag across the country, this type of travel doesn't allow for a truly immersive experience that delves into the essence of India. To get acquainted with authentic daily life, train and bus travel is essential, you'll learn so much more about this fascinating country.
The beauty of visiting India is that you can travel for days, weeks, or months easily, whatever your budget. The country is home to some of the best luxury hotels in the world but you can also find mid-range options that will impress, as well as budget hotels and hostels in some of the more touristy areas of the country and even home-stays.
One of the best places to travel in December, January, February or March, these are our pick of the unforgettable sites to include on your bucket-list for a trip to India...
The best places to visit in India for an unforgettable trip
The Harmandir Sahib (The Golden Temple), Amritsar, Punjab
Spiritually, The Golden Temple is the most important site of Sikhism and visually it is one of the most stunning buildings in the whole world. Covered in pure gold, it appears to magically float in the centre of a manmade lake in the city of Amritsar. Pilgrims dressed in white with brightly-coloured turbans and headscarves line the walkway that leads inside the temple, while tourists contemplate the beauty and splendour of this magical place.
Equally as amazing as the temple itself is the community kitchen, where everyday up to 100,000 people are fed for free, and anyone can join in regardless of religion, race or caste.
It's worth visiting The Golden Temple twice during the day. Once when the sun is high making the gold shine all that bit brighter and again at dusk, when the reflection of the temple on the lake creates a magically ethereal scene.
Top tip: While you're in the Indian state of Punjab, taking a trip to Chandigarh should feature on your itinerary. A fascinating city in its own right it's also home to one of the world's most beautiful gardens, the Nek Chand Fantasy Rock Garden.
Varanasi, Uttar Pradesh
As one of the most spiritual places in the world and the spiritual capital of India, the ancient city of Varanasi should be high on everyone's bucket-list trip to India.
Rising up along the banks of the sacred Ganges, and believed to be the birthplace of Lord Shiva, Hindu pilgrims flock to the city in their thousands to bath in the holy water of the river or to spend the last days of their lives here. Cremation ghats line the river bank and its not uncommon to see dead bodies being carried through the narrow cobbled streets on their way to be dipped into the Ganges before being cremated.
Top tip: Take a rowing boat out into the River Ganges to get a panoramic view back across the city. Remember to set a fare before setting off.
Auroville, Tamil Nadu
This fascinating experimental township set up in 1968 is the kind of place you'd never imagine actually existing. Built on the premise that everyone is equal, where men and women from all countries are able to live in peace and progressive harmony, Auroville now has over 2000 residents.
In the middle of the town is an incredible futuristic-looking building known as the Matrimandir, the spiritual center of Auroville, which you can also visit to take a look inside.
Top tip: Visit Auroville on an empty stomach as the on-site coffee shop serves dishes made with organically grown produce—there's even traditional Italian dishes that rival those in Italy!
Hawa Mahal, Jaipur, Rajasthan
Also known as Palace of the Winds, Haha Mahal can't fail to impress with its peachy, rose-colored facade and 953 intricately detailed windows that were designed to enable women of the court to view street life without being seen.
Hawa Mahal is open daily from 9am to 4.30pm.
Top tip: When in Jaipur book a room at the Fairmont, not only does it have one of the most amazing swimming pools, it's also close to Amer Fort, another unmissable place to visit in India.
The Taj Mahal, Agra, Uttar Pradesh
No list of the best places to visit in India would be complete without The Taj Mahal.
No matter how many photos, travel TV shows or Instagram reels you've seen depicting the Taj, nothing can compare to viewing it in real life. The ivory-white mausoleum really does take your breath away and it's not surprising—the intricate building took a colossal 17 years to complete such is the detail included.
Top tip: Stay in Agra rather than taking a day trip from Delhi. This building dedicated to monumental love deserves time and appreciation rather than a rushed stop on a site-seeing tour.
Kanyakumari, Tamil Nadu
Kanyakumari is the furthest southern point of mainland India and the place where the Bay of Bengal, the Arabian Sea and the Indian Ocean meet.
Standing tall in the Arabian Sea is a 40-meter high statue of the poet and philosopher Valluvar—take the boat out to getter view of the awe-inspiring structure.
There's also an interesting pink building in Kanyakumari that's a memorial for Mahatma Gandhi, and legend has it that at noon every year on his birthday, the suns rays shine through a hole in the temple roof to the spot where his ashes were once kept.
Top tip: Walk the 1km out of town to reach Sunset Point on any clear day to see the most stunning sunset—if you're lucky there may just be a cotton candy seller waiting for you too.
Hampi, Karnataka
The boulder strewn landscape of Hampi feels like it's been lifted directly out of a fairy-tale book. Mischievous monkeys hang out in fascinating temples, daily religious rituals and colourful ceremonies are commonplace and locals are so friendly you might even get invited to a family wedding.
Dominating the whole area is the Virupaksha Hindu Temple with its huge Gopuram (ornate tower entrance) jutting up into the sky. It's the oldest and only working temple in Hampi with the main shrine dedicated to an incarnation of Shiva.
Top tip: The Howrah Express train runs from Goa to Hospet (the nearest station to Hampi) and takes around seven hours. Pre-book if you want to guarantee a seat.
Kerala backwaters, Kerala
Without a doubt, one of the most serene places in India is Kerala's backwaters. Made up of lagoons and lakes—each connected by meandering waterways—it's hard not to feel connected to nature in this paradisiacal place. Alleppey makes a good base to head out into the lush waterways, and since houseboats cannot go through the narrowest parts, the best way to see Kerala's immaculate backwaters up close is by canoe.
Fort Kochi and its seafront dotted with traditional Chinese fishing nets is just a couple of hours drive away from Alleppey—definitely worth a detour if you're in the area.
Top tip: Due to monsoonal rains, Kerala isn't one of the best places to visit in September, but if you plan your trip for soon after you'll be met with verdant new plant life and swollen rivers, perfect for exploring.
Khajuraho Monuments, Madhya Pradesh
The Kama Sutra temples—named as such due to the highly erotic sculptures that adorn them—are hidden deep in the centre of India. Kandariya Mahadeva, the largest and most impressive of the Hindu and Jain monuments features three vertical layers covered in hundreds upon hundreds of hard-carved sexually explicit figures.
With carvings dating back over a thousand years and 22 more temples in the complex to explore, it would be a waste not to spend a few full days in Khajuraho giving these works of art the time they deserve.
Top tip: Hire a guide to walk you through the Unesco World Heritage site of Khajuraho, the extra knowledge will make any trip all that more fascinating.
Chandni Chowk, Old Delhi
As well as being home to some of the world's most beautiful hotels, Delhi is also known for its incredible food options and Chandni Chowk is a great place to start. This market is one of the busiest and most ancient, and if you know where to look you'll be rewarded with some of the best food you can imagine. It's well worth booking onto an Old Delhi Night Food Walk with Anubhav, (founder of Delhi Food Walks) to be blessed with delights such as aloo chaat, butter chicken, and roomali roti.
Top tip: While in Delhi let loose at fun cocktail joint EK bar, in the Defence Colony—the drink to order is The Royal Indian Punch, a delicious mix of whiskey, fermented kahwa tea, pink grapefruit, and selected spices.
Bandhavgarh National Park, Madhya Pradesh
This sprawling verdant parkland, believed to be the setting for Rudyard Kipling's The Jungle Book, is best known for its population of royal Bengal tigers but is also home to wild elephants, grey langur monkeys, panthers, and any other animal you remembered reading about in Kipling's epic tale.
Bandhavgarh National Park is one of the best places to visit in April due to the scorching temperatures that mean tigers and other animals of the jungle head out of the shade to bathe or drink at lakes or water holes more regularly—giving viewers the best spotting opportunity.
Top tip: To be in with the best chance of seeing the majestic Bengal tiger visit Bandhavgarh in the hottest months—April to May.
Sign up to our free daily email for the latest royal and entertainment news, interesting opinion, expert advice on styling and beauty trends, and no-nonsense guides to the health and wellness questions you want answered.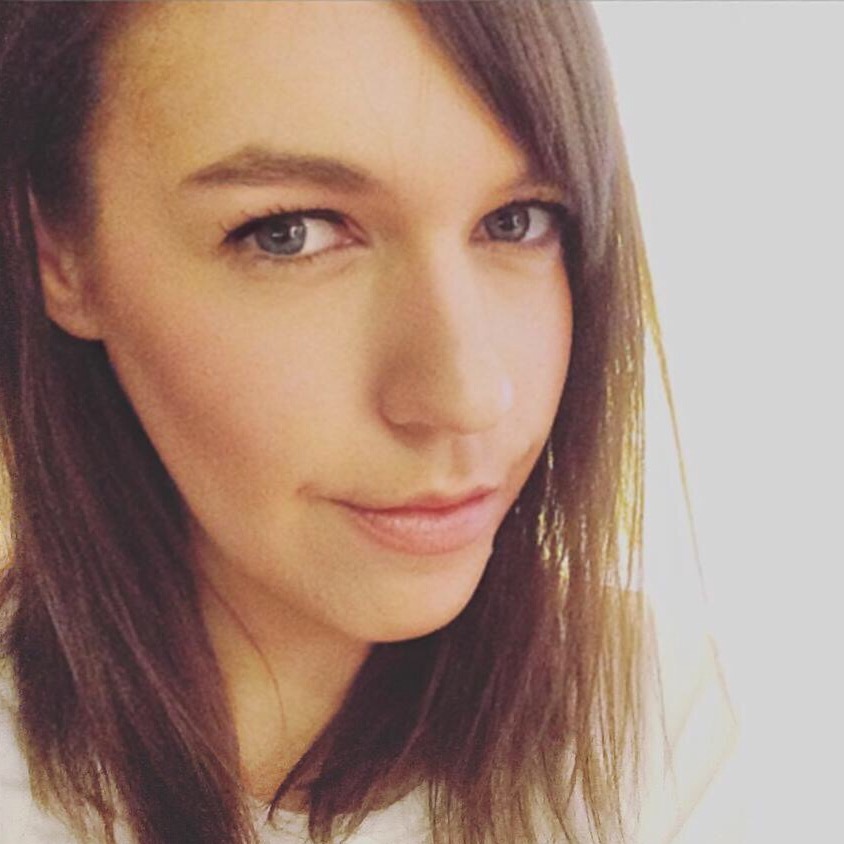 Lydia is a travel writer and editor, based mostly in London. Her work has been published in print and online for the likes of Harper's Bazaar UK, ELLE UK, Marie Claire US, Condé Nast Traveller Middle East, Town&Country, BBC Good Food, Oh magazine, MailOnline, and woman&home.