The Queen once commissioned this beauty brand to make her a lipstick
The beauty brand in question is also one of the few to hold a Royal warrant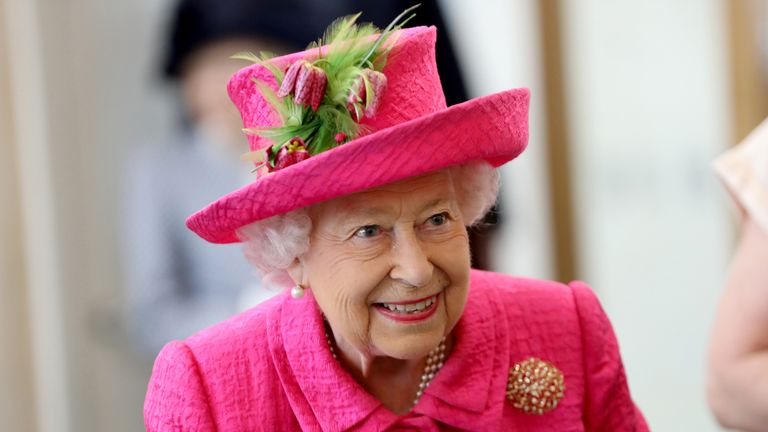 (Image credit: Chris Jackson / Staff via Getty Images)
But did you know that she once commissioned a beauty band to create a lipstick for a very special occasion?
Understandably, little is known about the Queen's beauty regime, but she once commissioned a top brand to design a lipstick
The shade was created specially for her coronation, which took place in June 1953
While we're unlikely to (read: never will) find out everything that makes up Queen Elizabeth's beauty regime, we have been made privy to a few products she enjoys over the years – such as the Queen's favorite nail polish.
The big name behind the lipstick in question is one of the few beauty brands that hold a Royal Warrant, an official mark of recognition from the Queen that it supplies goods to the royal households.
More from woman&home:
What lipstick did the Queen wear for her coronation?
For her coronation in 1953, the Queen wore a bespoke lipstick by Clarins in a classic, rich red. The monarch tasked the French beauty brand with creating a shade that would match her ceremonial robes, according to The Telegraph. Iconic!
The publication also reports that the brand's Hand and Nail Treatment Cream (one of the best hand creams around) is a go-to for the Queen, and that is "never runs out" at the Palace.
What is Queen Elizabeth's favorite lipstick?
The Queen is also reportedly a big fan of Elizabeth Arden's Beautiful color lipsticks.The brand is another to hold a Royal warrant.
Of course, the Queen isn't the only lipstick enthusiast in the royal family. This pink shade is reportedly Kate Middleton's lipstick of choice, while a brown shade is rumored to be Meghan Markle favourite lipstick.
There's no denying it: the royal family has good taste in make-up!