Kate Garraway's Bizarre Beauty Trick For Younger Looking Skin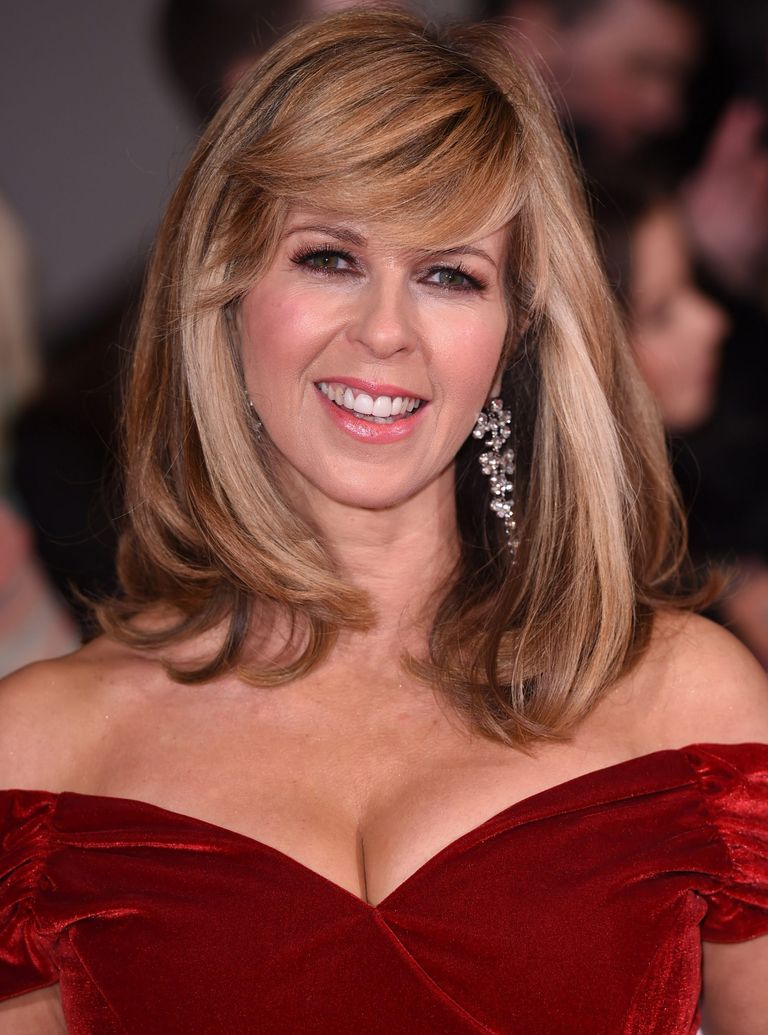 (Image credit: Rex Features)
Although she's just 50, Kate Garraway has confessed that she's already turned to an unusual beauty method in a bid to maintain youthful-looking skin.
The GMB presenter was discussing one of Madonna's skincare tactics - a rather strange-looking 'fork facial'.
And seasoned presenter Kate admitted that she's also given the bizarre beauty trick a go herself.
Chatting to Susanna Reid and Ben Shepherd, she confessed, "I think I might have tried something similar... I've jabbed everything in my face!"
In a bid to explain to viewers what the process is all about, she was keen to soon clear up that they don't just use ordinary kitchen forks for the procedure.
Kate shared, "It's not just an ordinary fork, it's got micro-currents in it.
"The idea is that it makes your cells slightly distressed. And then that causes them to fight back and produce more collagen, and plump your skin up. So, there is some science there!"
However, Kate's co-hosts were quick to make fun of the rather bizarre-sounding method. Susanna, laughing, asked, "Does it work with pens?"
But given how fabulous Kate's skin looks, we're not going to knock her methods...
The discussion was sparked by pop superstar Madonna's recent Instagram video of the strange procedure. Taking to her social media page, she shared a video of her facing smoothed with forks.
She wrote, 'Look at this facial happening with forks. And it works, really good. It tightens the skin. Have you ever tightened your face with a fork?' Never, funnily enough...
'Fork facials', aren't the only beauty tricks Kate deploys if she wants a bit of a confidence boost. Just last week, the mum-of-two confessed that she uses shoulder pads to balance out her figure, when she's feeling less than confident about her body.
She said, "I think, if you've got hips like me, it really helps to balance out for your figure. I tuck them in, and it just balances out your shape."
Previously, Kate has also confessed that a healthy diet, including eggs and avocado for breakfast, features heavily in her routine for looking after herself.
But if she's feeling stressed or anxious, she also has a simple hack for regaining a bit of energy.
Speaking to the Daily Mail, she admitted that her number one tip for staying calm every day is sitting in silence for 15 minutes.
MORE: Kate Garraway's Flattering Knot-Front Dress Is Just £40 From The High Street
She revealed, "I always make sure that at some point in the day I have a little bit of silence and time out."
Kate even advised popping in earplugs, to truly give yourself a break from the hustle and bustle.
She continued, "Even if it is just waiting to pick the kids up from school, I'll pop them in, close my eyes for 15 minutes, and just try and force myself to think of nothing. It is a real energy booster."