Gold medal Olympian Denise Lewis reveals the secret to being in the best shape of her life at 51
Dame Denise Lewis tells us why her 50s are proving to be her most fabulous years yet...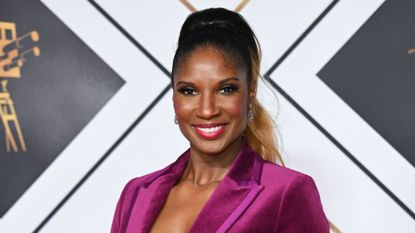 (Image credit: Getty Images)
woman&home newsletter
Sign up to our free daily email for the latest royal and entertainment news, interesting opinion, expert advice on styling and beauty trends, and no-nonsense guides to the health and wellness questions you want answered.
Thank you for signing up to Woman & Home. You will receive a verification email shortly.
There was a problem. Please refresh the page and try again.
Sitting down for a catch-up with Dame Denise Lewis over Zoom, her infectious love of life beams through the screen. The star has just turned 51 and is feeling amazing. In fact, in her own words, she's "fabulous."
With her birthday falling at the end of August, she's well and truly into her 50s so we had to ask how the first year in this new decade feels.
"Where has that year gone?" she laughs. "The only word I can say is I feel fabulous. I know a lot of people dread turning 50, but for me, firstly, you celebrate 50 because there are so many people who didn't make it and would have loved to have celebrated and secondly, it is a testament to the life you've led to get to this stage. So enjoy it, embrace it. I had a big birthday for my 50th. Fifty-one sounds a little different, I still don't even know how I got here."
This year, her birthday plans were a little more sedate a year on from the big bash. "I worked on my birthday, it was the World Championships in Budapest so my team got me a cake and a bottle of bubbly."
After retiring from competing in 2004 following an injury, Denise has been a staple on our TV screens as a pundit for BBC Sports - covering every major event in the world of athletics. She's also popped up on reality telly, appearing in Strictly back in 2004 and even donned a sea slug costume last year for The Masked Singer.
She has a busy family life and a crazy work schedule, like a lot of us, but Denise seems to be loving it - apart from one area that most of us can agree on.
"One thing I would love to have more of is sleep," she laughs. "But that's a byproduct of having children. I've had 20 years of not having good sleep."
Denise lives in Buckinghamshire with her husband, talent manager Steve Finan O'Connor, and their three sons Ryan, 16, Kane,13, Troy, four, and Denise's daughter Lauryn, 20, from her first marriage to Patrick Stevens.
So being a mum and having a full-on job, it's no wonder that some things in her life are not always a priority. "I'm not obsessed about my diet," she tells us as we ask her about her daily routine. "We can all afford to be more mindful, I always eat a rainbow and try to stay as hydrated as possible. I do the basics because that's what's sustainable, and repetition of good habits does not hurt you one little bit. But I don't let it worry me."
One area of her life that she does make a priority, however, is working out. "I exercise, I do all the things that you ought to do. I go to the gym, I also do at-home workouts now which saves me so much more time. I play golf as well."
"Today, I'll be doing this fusion weighted drumsticks class and shadow boxing for women. I have these little cushions so I beat the hell out of them, thinking of my least favourite person," she tells us laughing.
"But I don't go crazy, I don't need to prove myself anymore. I just need to maintain the body I've worked hard for and also for my mental well-being which is more important to me than anything else."
As well as exercise Denise has another trick that helps her to stay mindful.
"I love meditation apps like the Calm app, I do my ten minutes daily Calm which I think is a godsend. I went to Wimbledon this year and I was in the royal box with Stephen Fry and I had to thank him because he's got this story on the app where, honestly, it's taken me a while to get to the end because I'm usually asleep. I've been playing it on repeat for months and months, he's got this amazing voice talking about lavender in Provence and when he talks, I'm there!"
Feeling great at 50 isn't just about working out and eating right, though, it's also a self-care routine for your skin, as Denise tells us. "The thing I've learnt about my skin, I'm really fortunate that I have good skin which I've probably taken for granted for many years, but as my skin is changing, I give it a little more attention.
"Hydration, hydration, hydration, I always make sure I go to bed with my skin feeling nourished by a facial moisturiser. It's a must, your skin is ever-changing. As you get older you lose a little bit of collagen, I don't worry about it, I just try to maintain what I've got for as long as I can."
There's another huge milestone Denise has conquered since she turned 50. The heptathlon athlete suffered with a deliberating pain for years in secret that she's only just opened up about.
"I can't begin to tell you how uncomfortable it was," she tells us. "I had these attacks of pain where I was doubled over, sweating, and in fear because I didn't know what was going on."
"I went to doctors and had tests but they could never work out what was happening. Back at this time, no one talked about the gut or gut health. But now, in 2023, finally I worked out what was going on. At 50 I now know it's IBS and I'm managing my gut better than I had before."
With nearly 13 million people suffering from IBS, and the condition twice as common in women, Denise is now spreading the word that we don't need to suffer anymore. Especially following recent statistics from gut health supplement Symprove revealing that 77% of sufferers struggle with the mental health side effects of having the condition.
---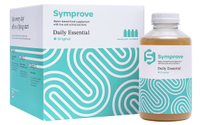 Symprove Daily Essential Gut Health Supplement, £79, Amazon
Symprove contains billions of live bacteria in every 70ml morning shot. Simply take it first thing – and allow 10 minutes before eating and drinking.
"We don't need to live with it, we can do something about it. Less stress, and taking Symprove now as my daily routine has really helped, I don't have those crippling painful cramps anymore."
Symprove is a gut health supplement, which delivers four unique strains of bacteria that reach the gut alive, starting from £39.99.
Sign up to our free daily email for the latest royal and entertainment news, interesting opinion, expert advice on styling and beauty trends, and no-nonsense guides to the health and wellness questions you want answered.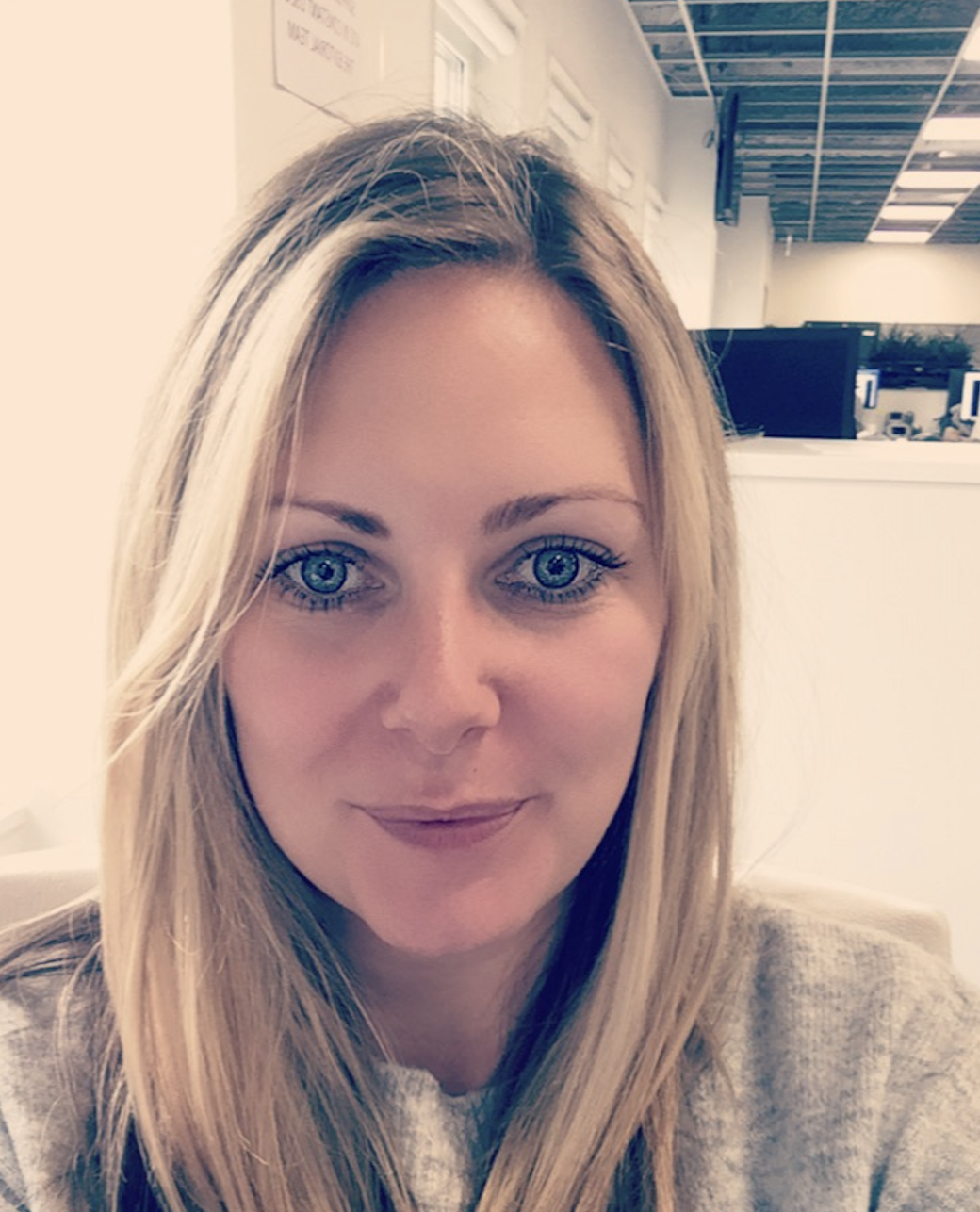 Jennifer Kyte is an experienced editor and writer specialising in women's lifestyle and celebrity interviews. She has worked for national publications both in the UK and Australia for the last 15 years covering everything and anything from royal, celebrity, health, and real life to major news events.