The Secret Keeper, Kate Morton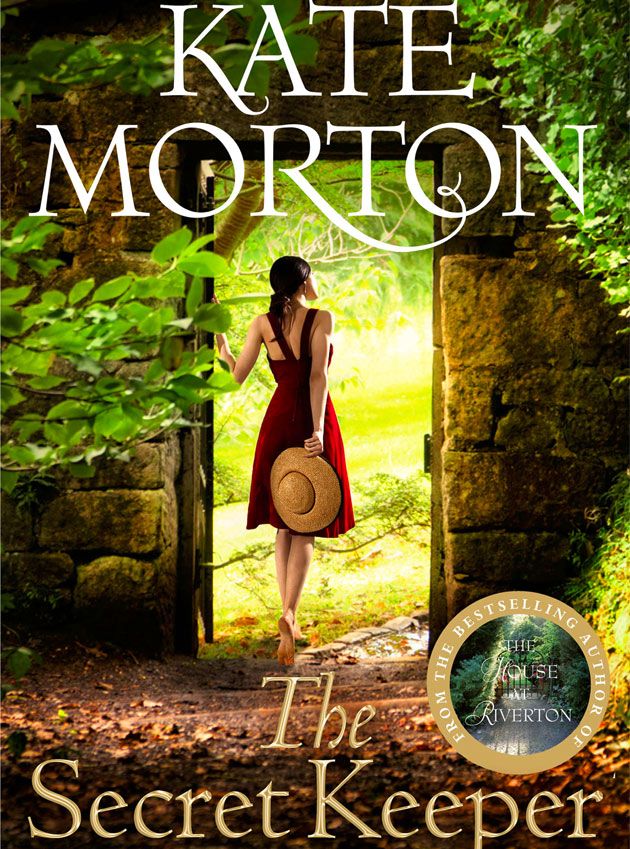 THIS IS A WOMAN&HOME ADVERTORIAL
On an idyllic summer afternoon in 1961, sixteen-year-old Laurel Nicolson is hiding in the treehouse at her family's farmhouse home. She's daydreaming about her future and a boy named Billy when she overhears her mother having a bitter row with a stranger. Within moments, the man is dead.
Fifty years later, Laurel, now a successful actress, sets out to discover what really happened on that fateful day - and unearths a shocking story of wartime secrets, murder and enduring love.
The Secret Keeper, the latest book by award-winning author Kate Morton, has all the ingredients of a spellbinding summer read. A bestseller when it was published in hardback and e-book at the end of last year, it will be available in paperback on 9th May.
'The man, when he first appeared, was little more than a hazy smudge on the horizon, right down at the furthest reach of the driveway. Laurel was never sure, later, what it was that made her look up then. For one awful second when she first noticed him walking towards the back of the farmhouse, Laurel thought it was Billy, arrived early and coming to fetch her. Only as his outline clarified and she realized he was dressed all wrong - dark trousers, shirt sleeves and a black hat with an old-fashioned brim - did she let herself exhale. Curiosity arrived hot on the heels of relief. Visitors were rare at the farmhouse, those on foot rarer still, though there was a vague memory at the back of Laurel's mind as she watched the man come closer, an odd sense of déjà vu that she couldn't place no matter how hard she tried. Laurel forgot that she was sulking and with the luxury of concealment surrendered herself to staring.
She leaned her elbows on the windowsill, her chin on her hands. He wasn't bad looking for an older man and something in his posture suggested a confidence of purpose. Here was a man who didn't need to rush.
Certainly, he was not someone she recognized, not one of her father's friends from the village or any of the farmhands. There was always the possibility he was a lost traveller seeking directions, but the farmhouse was an unlikely choice, tucked away as it was so far from the road. Perhaps he was a gypsy or a drifter? One of those men who chanced by occasionally, down on their luck and grateful for whatever work Daddy had to give them. Or - Laurel thrilled at the terrible idea - he might be the man she'd read about in the local newspaper, the one the adults spoke of in nervous strains, who'd been disturbing picnickers and frightening women who walked alone along the hidden bend downriver.
Laurel shivered, scaring herself briefly, and then she yawned. The man was no fiend; she could see his leather satchel now. He was a salesman come to tell her mother about the newest encyclopaedia set they couldn't live without.
And so she looked away.'
Kate's publishers, Pan Macmillan, are offering woman&home readers a special 50% discount on The Secret Keeper. You can download a free extract of the book here and redeem your discount voucher at www.panmacmillan.com/secretkeeper.