The Bestselling Books You Might Have Missed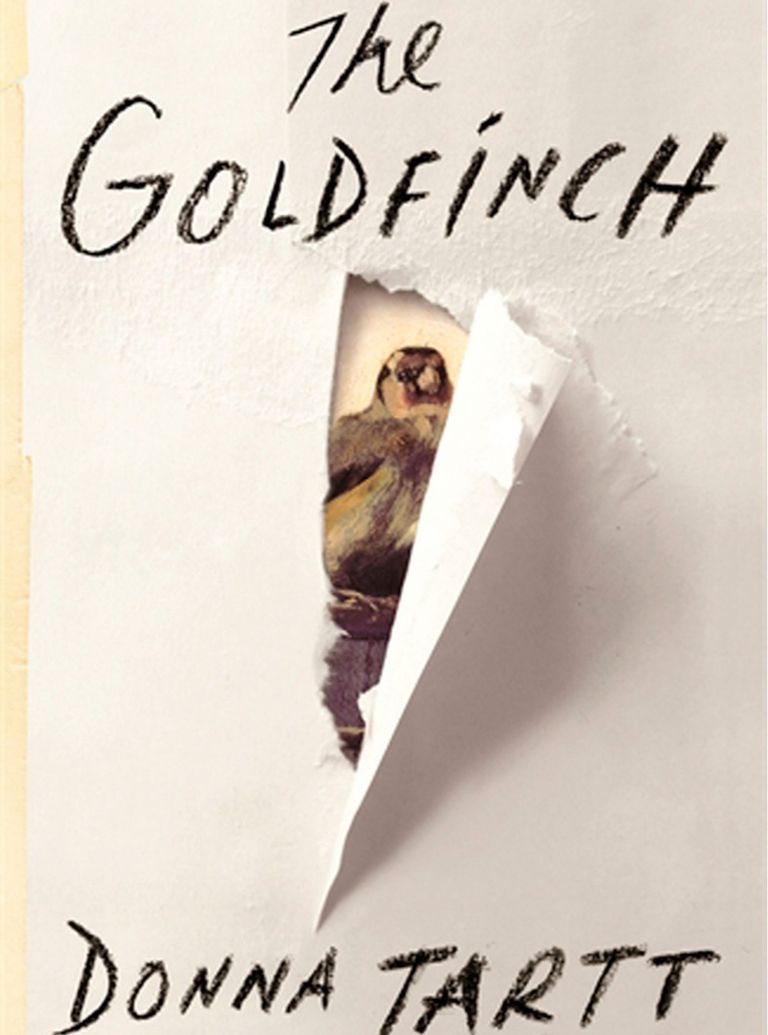 Curl up with one of the best novels of the year so far
16 April 2014
The Goldfinch was one of last year's bestselling novels - and now author, Donna Tartt has been presented with the ultimate literary accolade, the Pulitzer Prize for Fiction.
The judges described the 'beautifully written coming-of-age novel' as a book 'which stimulates the mind and touches the heart'. So what's the story?
Miraculously surviving an explosion that kills his mother, 13-year-old Theo's life changes beyond all recognition. A mesmerising and vivid tale of loss, survival, obsession and identity. Download to your Kindle now.
Buy The Goldfinch by Donna Tartt (opens in new tab)
The Good House by Ann Leary
This fabulous novel about small town intrigue is seen through the eyes of Hildy Good, Wendover's prime real estate agent, divorced mother of two, and alcoholic in denial. Following an unsuccessful stint in rehab, Hildy finds a kindred spirit in the town newcomer, Rebecca McAllister. But things are not as they seem with Rebecca, and soon Hildy finds herself in a friendship that she can't escape. Grips from the off. Buy The Good House by Ann Leary
Sense & Sensibility by Joanna Trollope
Two sisters have never been more different; Elinor, an architecture student, values discretion above all, while creative Marianne is much more impulsive. But when they are evicted from their beloved home of Norland, their principles are seriously put to the test. Jane Austen's classic tale is vivdly bought into the 20th century by one of our best-loved storytellers. Buy Sense and Sensibility by Joanna Trollope (opens in new tab)
Hyperbole And A Half by Allie Brosh
A hilarious collection of stories and illustrations from the wacky imagination of 20-something American, Allie Brosh. From her technicolour re-tellings of a childhood trip to the dentist to her moving and darkly comic account of her struggles with depression, Hyperbole And A Half is a guaranteed mood-booster. Perfect for blasting away the boredom of the morning commute. Buy Hyperbole and a Half by Allie Brosh (opens in new tab) (Out 29 October, Touchstone Books)
Cross & Burn by Val McDermid
Clinical psychologist Tony Hill and ex-DCI Carol Jordan are back, but estranged. When women resembling Jordan are found murdered, the finger points in one unlikely direction. It'll have you on the edge of your seat. Buy Cross & Burn by Val McDermid (opens in new tab)
Wars Of The Roses: Stormbird by Conn Iggulden
1437. When a weak Henry VI accedes to the English throne, trouble is brewing at home and abroad. Believing in the need for a strong ruler, Richard, Duke of York, makes his own bid for power. Political intrigue, compelling reading. Buy Wars Of The Roses: Stormbird by Conn Iggulden (opens in new tab)
This Man by Jodi Ellen Malpas
British author Jodi Ellen Malpas topped the US charts as an e-book. In this first of a trilogy, our fesity heroine is Ava O'Shea, and her pursuer the magnetic Jesse, a man who's used to getting what he wants. Will its US success be repeated here? Buy This Man by Jodi Ellen Malpas (opens in new tab)
Tampa by Alissa Nutting
In this fearless debut novel, Alissa Nutting boldly goes where no author has dared go before. Her story focuses on the predatory eighth grade school teacher, Celeste Price, who just can't get enough of the pubescent teenage boys she teaches day in day out. One in particular takes her fancy. An impressionable 14-year-old named Jack Patrick becomes her clandestine lover - but for how long can their rampant relations go unexposed? A groundbreaking story about unbridled passion and one of the most irredeemable female protagonists to ever grace the printed page. Buy Tampa by Alissa Nutting (opens in new tab)
Americanah by Chimamanda Ngozi Adichie
Feeling Nigeria, young lovers Ifemelu and Obinze are forced to separate. Thirteen years on, they meet again. A touching love story and fearless examination of race. Read an exclusive short story by the author in this month's w&h magazine. Buy Americanah by Chimamanda Ngozi Adichie (opens in new tab)
The Woman Upstairs by Claire Messud
Single, childless, invisible - but when Reza joins her class for a year, Nora's obsession with his family is transformative. The shocking twist is to come. Dark and compelling. Buy The Woman Upstairs by Claire Messud (opens in new tab)
Blood & Beauty by Sarah Dunant
Cardinal Rodrigo Borgia is the new Pope. To succeed, he must use his family and all his political wiles. Complex, expertly researched and thrillingly written. Buy Blood & Beauty by Sarah Dunant (opens in new tab)
Close My Eyes by Sophie McKenzie
Hearing from a stranger that her baby she believed was stillborn is in fact alive and that her husband has always known sets Geniver on a perilous quest for the truth. Packed full of taut suspense. Buy Close My Eyes by Sophie McKenzie (opens in new tab)
The Orphan Choir by Sophie Hannah
At first troubled by a noisy neighbour, Louise Beeston becomes haunted by the signing of a children's choir that no-one else can see or hear. Deeply unsettling but utterly gripping reading. Buy The Orphan Choir by Sophie Hannah (opens in new tab)
And The Mountains Echoed by Khaled Hosseini
From Kabul to Paris, San Francisco and Greece, this is a profoundly moving story of how families love, betray, honour and make sacrifices for each other. From the author of The Kite Runner, Buy And The Mountains Echoed by Khaled Hosseini (opens in new tab)
Chaplin & Company by Mave Fellowes
Odeline Milk is going to be a mime artist like her estranged father. But, living on a London canal boat in a world of outsiders, her ideas are turned upside down. Quirky and heartwarming. Buy Chaplin & Company by Mave Fellowes (opens in new tab)
The Rosie Project by Graeme Simsion
This feel-good romcom charts the story of a socially challenged geneticist, Don, who has decided it's time to find a wife. Using a detailed questionnaire, he hopes to find the perfect woman who will fulfil his exacting standards. Feisty barmaid Rosie certainly doesn't live up to his expectations, but Don soon finds that love can't always be planned. An original, charming and very funny debut novel. Buy The Rosie Project by Graeme Simsion (opens in new tab)
The Quickening by Julie Myerson
Dan and Rachel decide to go to Antigua on their honeymoon, but things start to go horribly wrong. A psychological chiller unfolds as the couple, who are expecting their first baby, face unexpected warnings and sinister happenings. Tense and terrifying. Buy The Quickening by Julie Myerson (opens in new tab)
The Language of Flowers by Vanessa Diffenbaugh
After a childhood spent in foster care, Victoria's only connection to the world is through flowers and their meanings. Her gift for floristry leads her to meet a local florist and a mysterious vendor at the flower market, who she starts to fall for. But, her feelings for him force her to confront a secret from her past. Only then might she find happiness. Captivating. Buy The Language of Flowers by Vanessa Diffenbaugh (opens in new tab)
Coming Up Roses by Cath Kidson
If you own small business is just a gleam in your eye, Cath Kidson's autobiographical account of her journey from playing shop as a child to being an internationally renowned British brand will be both inspiring and entertaining. Buy Coming Up Roses by Cath Kidson (opens in new tab)
The Perfume Collector by Kathleen Tessaro
As chief beneficiary in the will of Eva D'Orsey, Grace Munroe inherits a Parisian flat. The problem is she's never even heard of her. This mesmerising novel of passion and scent sees Grace set out on a quest of discovery through the streets of Paris to unravel the story of her mysterious benefactor. Buy The Perfume Collector by Kathleen Tessaro (opens in new tab)
Gone Girl by Gillian Flynn
27 March 2013 A fascinating crime thriller that will keep you guessing right until the very end. When Nick Dunne's wife Amy goes missing on their fifth wedding anniversary, he's distraught. Their marriage appears blissful, but he's suddenly the main suspect. The police think he knows more than he's letting on, her friends say she was scared of him and there are strange searches on his computer. He swears it isn't true, but one thing is for sure, the couple haven't been completely honest with each other. So gripping, it's no wonder everyone's talking about this US bestseller... Buy Gone Girl by Gillian Flynn (opens in new tab)
Flight Behaviour by Barbara Kingsolver
Kingsolver's fourteenth book may just be her most compelling to date. Trapped in a suffocating marriage on an impoverished Appalachian farm in the author's native Tennessee, Dellarobbia Turnbow's life is overturned when she discovers an ecological miracle. As the local landscape is transformed by the mysterious apparition of thousands of orange monarch butterflies, so previously held beliefs are challenged and the engaging heroine gains a new-found confidence. This is an exhilarating and provocative novel that explores the economic and political issues surrounding climate change. Buy Flight Behaviour by Barbara Kingsolver (opens in new tab)
Dear Life by Alice Munro
A chance encounter or a twist of fate that act as pivotal moments in the lives of ordinary people - this is the stuff of Alice Munro's pitch-perfect collection of 14 stand-alone short stories. Set in their majority in the small Canadian towns around Lake Huron so familiar to Munro, the stories recurrently spotlight being a woman in the male-dominated society of the second world war era. The collection is completed with four stories that are autobiographical in tone, which give readers a rare glimpse into the author's own life. Throughout, complex stories presented in a straight-forward, narrative-based manner provide snapshots on characters that live long before and after their compact stories. This really is storytelling at its best. Buy Dear Life by Alice Munro (opens in new tab)
The Orchardist by Amanda Coplin
At the turn of the 20th century in an untamed American West, a gentle but solitary orchardist William Talmadge, whose life is tied to the land, meets two pregnant runaway teenagers whilst selling his fruit at the market in town. When they later show up at his homestead, he takes them into his care only for tragedy to unfold when armed men arrive to claim them. This is a powerful and moving debut novel by Amanda Coplin that skilfully evokes an atmospheric sense of time and place that is at once intimate and epic and tinged with both tenderness and violence. Buy The Orchardist by Amanda Coplin (opens in new tab)
The Small Hours by Susie Boyt
The eccentric and larger-than-life Harriet Mansfield has spent a decade in therapy following a troubled childhood, during which she was largely neglected by her family. After receiving a sizeable inheritance, she decides to open a school to compensate for her own experiences and provide others with the happiest of childhoods. Whilst she succeeds in creating the school of her dreams, time-shifts in the narrative reveal the abuses of Harriet's past and the future of her school, which centre her poignant struggle for happiness. Intense yet funny. Buy The Small Hours by Susie Boyt (opens in new tab)
The Cleaner of Chartres by Salley Vickers
Agnès Morel, the beautiful and mysterious cleaner of Chartres Cathedral for over 20 years, is the elusive central character around which this compelling story is woven. The narrative gradually reveals her character through her relationships past and present with a number of the city's residents, none of whom know of her background or where she came from. But when figures from her former life come into contact with the malicious Mme Beck, she sets the rumour-mill in action and threatens to destroy the young woman with her scandal-mongering. An enthralling story that touches on goodness, loss, truth and mercy. Buy The Cleaner of Chartres by Salley Vickers (opens in new tab)
Winter Games by Rachel Johnson
1936. 18-year-old Daphne Linden and best friend Betsy Barton-Hill are sent to finishing school in Germany along with other debutantes, where they become enmeshed in events beyond their comprehension. Seventy years later, Daphne's granddaughter Francie tries to discover the truth of what happened to them. The novel cleverly intertwines the two stories that draw loosely on the author's own family history, revealing a little-documented part of World War I in well-researched but sparing detail,. The result provides a centre stage for the blasé lifestyle of upper-class English girls to powerful effect. A hugely entertaining read. Buy Winter Games by Rachel Johnson (opens in new tab)
Abdication by Juliet Nicolson
Historian Juliet Nicolson's first fictional novel is set in 1936, the historic year when Hitler's advances were threatening Europe with world war, and King Edward VIII briefly took to the throne before abdicating to be with American divorcee Wallis Simpson. 19-year-old May Thomas, recently arrived from her family's plantation in Barbados, becomes secretary and chauffeuse to government Chief Whip, Philip Blunt, a role which sees her eyes opened to the higher echelons of British society and witness the unravelling relationship between Edward and Wallis. Extraordinary in its scope and richness of period detail, this novel draws together stories from a whole host of locations, in a saga as addictive as Downton Abbey. Buy Abdication by Juliet Nicolson (opens in new tab)
Park Lane by Frances Osborne
Grace comes to London from Carlisle in 1914 to find work as a secretary, but her accent forces her to become a housemaid for an upper-class family that live on Park Lane. Whilst Grace works below stairs, the family's youngest daughter, Bea, tires of her life of balls and dinners upstairs and is inspired by the excitement of Emmeline Pankhurst and the suffragette movement. Bea's involvement with the cause sees her volunteer to be a getaway driver on a raid of the Home Secretary's house and as the First World War breaks out she becomes a volunteer ambulance driver. With the upstairs/downstairs world starting to crumble, the lives of Grace and Bea collide as the war changes everything. Buy Park Lane by Frances Osborne (opens in new tab)
The Engagement by Chloe Hooper
This riveting psychological thriller follows the relationship of English architect Liese, who flees to Australia to escape her London life and debts. Working as an estate agent in Melbourne, she meets Alexander, a wealthy client from a well-to-do farming family, who is looking for a luxury apartment in the city. An erotic game emerges between the two in a series of empty properties, in which Liese enjoys inventing details of her supposed life as a prostitute and feels empowered to be paid for sex. But, when she accepts an invitation to spend the weekend at Alexander's farm, things take a sinister turn as the rules of the relationship seem to change and she finds herself trapped in an isolated mansion with a man who has his own plans for her. A chilling, compulsive read, which fans of Fifty Shades of Grey are sure to enjoy. Buy The Engagement by Chloe Hooper (opens in new tab)
No! I Don't Need Reading Glasses! by Virginia Ironside
The second episode following the life of Marie Sharp (a Bridget Jones-type character that is no longer such a spring chicken) finds her content with a life filled with her friends, her cat, and a happy love life. When change beckons, it's not always for the best, but her generous, affectionate spirit coupled with embarrassing social blunders and an irreverent look at the unwritten rules of modern life, provide countless funny and often touching anecdotes, with some great laugh-out-loud moments. Buy No! I Don't Need Reading Glasses! by Virginia Ironside (opens in new tab)
Rubbernecker by Belinda Bauer
Patrick Fort, a young man with Asperger's Syndrome, has had an obsession with death ever since his father was hit by a car and killed in front of him as a small boy. Studying anatomy at university, he attempts to understand the technicalities of death through the dissection of the corpse he has been assigned and becomes convinced the person was in fact a victim of murder. But, can he prove the truth before the corpse is cremated? Following in the footsteps of novels such as The Curious Incident of The Dog in the Night Time, the twisting plot strands are narrated in Patrick's emotionally disconnected voice, making for a nerve-janglingly good read. Buy Rubbernecker by Belinda Bauer (opens in new tab)
Illumination by Matthew Plampin
1870. Paris is under siege by the Prussian army and the European capital of decadence and luxury is faced with starvation and a bitterly cold winter. Amid the threat of chaos, the charismatic Jean Jacques Allix, a spokesman for the people, emerges as a revolutionary leader. Hannah Pardy, an English runaway painter and his mistress, supports him to the point of taking up arms, but she soon discovers things not quite as she thought as the separation between love and self-interest and revolutionaries and traitors becomes blurred. An intriguing historical adventure that is somewhere between The Crimson Petal and the White and Les Miserables. Buy Illumination by Matthew Plampin (opens in new tab)
The Misinterpretation of Tara Jupp by Eva Rice
A budding young singer, Tara Jupp, is plucked from the depths of the Cornish countryside by a record producer who invites her to London to become a pop star. With her beautiful older sister Lucy, she's swept up into the Swinging Sixties, where she meets singers, songwriters and designers, is shown off at exclusive parties, and dressed and photographed by the best in the industry. Amidst all her success, she falls in love with two different men, sees friendships broken and is haunted by her past. This is a beautifully observed coming-of-age story that provides an enthralling window on a revolutionary era. Buy The Misinterpretation of Tara Jupp by Eva Rice (opens in new tab)
The Hand That First Held Mine by Maggie O'Farrell
Two time frames interconnect in ways not immediately apparent in this intriguing suspense novel. A young graduate, Lexie, arrives in London from rural Devon in the late 1950s, where she establishes a life for herself in bohemian Soho. In the present day, a Finnish artist, Elina, comes to terms with the traumatic birth of her first child, whilst her partner Ted becomes plagued with panic attacks and flashbacks to his own childhood. Their lives begin to connect in unexpected ways, as O'Farrell skillfully unravels her characters and their hidden truths. Buy The Hand That First Held Mine by Maggie O'Farrell (opens in new tab)
Instructions For A Heatwave by Maggie O'Farrell
During the London heatwave of July 1976, Robert Riordan leaves his family's house one morning, just as he has for 30 years, but this time, he never returns. His Irish wife, Gretta, contacts their grown children, who despite their owns problems return home to help the search. Clues lead the family to Ireland, where the narrative reaches its climax. The complex threads that make up this masterful family drama, reveal that the secrets the children have been hiding are nothing beside what their parents have kept from them. Outstanding. Buy Instructions For A Heatwave by Maggie O'Farrell (opens in new tab)
The Sunshine Years by Afsaneh Knight
Five well-educated thirty-something friends in Sydney have begun to question their lives. Despite having successful careers, nice flats and social lives full of casual sex and drinking, their lives are mundane compared to the dreams they once had. Battling against a feeling that it's too late to change their trajectories, this is a witty, perceptive and compassionate portrayal of a group of ageing friends wondering if it is possible for them to have a second crack at happiness. Buy The Sunshine Years by Afsaneh Knight (opens in new tab)
Motherland by William Nicholson
After Alice's father informs her of the succession of loveless marriages in their family, she journeys to Normandy where her grandmother shares the story of a wartime love triangle. Kitty, an ATS driver stationed in Sussex in 1942 is loved by two men; Ed, a Second World War hero, and Larry, an unheroic but kind man. Whilst Ed and Kitty marry, the raid on the beaches at Dieppe affects both men, with the haunted-but-charismatic Ed showing a darker side to his character and Larry struggling to be fair to friends not involved in the raid. An involving and satisfying read with some beautifully rendered scenes. Buy Motherland by William Nicholson (opens in new tab)
Touch & Go by Lisa Gardener
Justin and Libby Denbe have a perfect family, admired for their brownstone house in the upmarket Back Bay area, their marriage and their 15-year-old daughter Ashlyn. When the Denbes mysteriously disappear without a trace, private investigator, Tessa Leoni, is left to delve into the tangle of relationships and betrayal behind the perfect family façade. This intense, heart-stopping thriller weaves a complex narrative full of twists and turns, deftly switching between Libby's first person revelations and Tessa's race to discover the truth to reveal a compelling vision of seemingly perfect family life. Buy Touch & Go by Lisa Gardener (opens in new tab)
Heartbreak Hotel by Deborah Moggach
When a retired actor and three-time divorcee, Buffy, inherits a rundown guesthouse in a Welsh village, he decides to open it as a school to help the newly divorced back on their feet. After placing a newspaper ad, a lively crowd of colourful characters descends upon the isolated B&B - the majority more interested in looking for a new partner than wanting to learn to cook or repair the car. Unlikely friendships and romances are formed in this uplifting tale that is both hilarious and touching. Buy Heartbreak Hotel by Deborah Moggach (opens in new tab)
Black Roses by Jane Thynne
Spy thriller set in Berlin in 1933. A young Anglo-German actress, Clara Vine, goes to Berlin for work and ends up mixing in social circles with the wives of the Nazi elite. After meeting British intelligence employee Leo Quinn, she agrees to spy on her new friends. Enthralling novel of love and divided loyalties. Storytelling at its best. Buy Black Roses by Jane Thynne (opens in new tab)
The Lost Boy by Camilla Lackberg
Swedish crime writer Camilla Lackberg returns with this heart-stopping bestseller. Well-liked but enigmatic local man, Mats Sverin, is murdered and Detective Patrik Hedstrom must find answers. Is it a coincidence that his former sweetheart and her son have returned to the area? As the police are forced to dig deeper, the plot becomes filled with Nordic white-knuckle suspense. Sure to appeal to fans of Steig Larsson. Buy The Lost Boy by Camilla Lackberg (opens in new tab)