How to revive your sex life: 9 tips from therapists to help get the spark back
You can learn how to revive your sex life if it's fallen by the wayside. Here, certified coaches and therapists explain what to do, plus how to talk to your partner about sex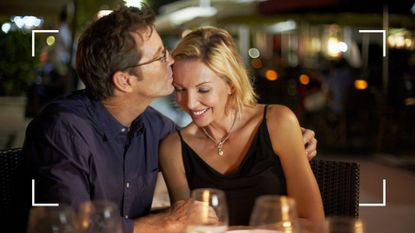 (Image credit: Getty Images)
woman&home newsletter
Sign up to our free daily email for the latest royal and entertainment news, interesting opinion, expert advice on styling and beauty trends, and no-nonsense guides to the health and wellness questions you want answered.
Thank you for signing up to Woman & Home. You will receive a verification email shortly.
There was a problem. Please refresh the page and try again.
Want to learn how to revive your sex life? You're certainly not the only one. There are so many joys to be had in a long-term relationship but research does show that (without intervention) our sex lives tend to dwindle as we get older.
It could be the stress of day-to-day life, other responsibilities getting in the way, losing the 'spark' in the relationship, or physical issues. Whatever the reason, it's likely the same problem faced by millions of others around the world at least.
"I spend a lot of my time reassuring clients that these feelings are completely normal," says Denise Knowles, a couples counsellor and psychosexual therapist with the charity Relate. "In a long-term relationship, it's no surprise that we slip into routines around domesticity but also our sex lives."
The good news is, it's entirely possible to get back into a good flow of having better sex and more of it. Whether you're looking to just re-establish more intimacy in your life or you want to know how to spice up your relationship again and get the spark back, we've got you covered. Here, woman&home speaks to a handful of certified life coaches, therapists, and others on how to revive your sex life regardless of how long you've been together.
How to revive your sex life
1. Find the best way to communicate for you
People show love in five main ways: with gifts, words of affirmation, physical touch, acts of devotion and quality time, says Ben Edwards, a certified life coach, self-confidence expert, and relationship coach. This is otherwise known as your love language and it can help you understand how you like to both give and receive love and how your partner would like to as well.
"Think about what makes you feel loved," he suggests. "For some people, sex and physical intimacy generally will be more important to them than to others as they desire and feel loved through physical touch. Others would prefer their partner prioritizes them in life, spending time with them. Find your love language and communicate it to your partner."
2. Start off with small gestures
If you haven't had sex in a few months or years, it's a good idea to start slow. By bringing up the subject with your partner, you're opening the first door. The second door is small gestures of romantic affection or physical intimacy to reintroduce a sense of connectedness without pressure.
"When our intimate relationship has gone off the boil, we may withdraw completely from physical contact because we fear it creates an expectation of sex," says Knowles. "It doesn't have to be this way though and you can even tell your partner that there's no expectation of sex if you think they feel nervous about the prospect. Instead, try and introduce smaller acts of intimacy into your lives again, such as holding hands, kissing on the lips instead of pecking on the cheek, cuddling on the sofa, and so on."
3. Talk about sex
There's communication about your wants and needs in life generally - then there's actually talking about sex. It can be difficult to address the issue head-on but it's important if you want to learn how to revive your sex life and boost your libido.
"Be brave and talk the talk," says Edwards. "The point is not to lay blame but to begin a discussion. If that's difficult, you may want to consider seeing a therapist who can help you navigate the conversation."
For example, you may figure out that it's not important to have sex for one of you while it's still very much something the other partner wants. Or, you may find you're still very much sexually compatible, but just missing the spark.
"When you do sit down to talk, listen to what's really being said," he suggests. "We can often jump ahead and think we know what our partner is saying, or misinterpret their message, then resentment and misunderstandings can fester."
4. Rediscover the power of self-love
If you want to learn how to revive your sex life with your partner, you may also need to relearn what you actually like in the bedroom. Our wants and turn-ons change over the years just as we do, so the key to having better sex and more of it is to understand exactly what you want.
"Our tastes in food, wine and holiday destinations change as we get older, so it's no surprise that we may want to try different ways of enjoying intimacy, too," says Emily Power Smith, a clinical sexologist who provides sex-positive education, coaching and therapy. "Sit down by yourself and think about the sexual moments of the past you've enjoyed and whether they'd work for you now. And if not, what you might like to try instead."
While some might see it as a selfish activity in a relationship, that's far from the truth. "Knowing how to please yourself isn't selfish, it's essential. You deserve pleasure as much as your partner," says Smith. "It'll also make you more responsive to your partner, proactive in the bedroom, and you'll be able to point them in the right direction."
Research [from the University of Grenada] also shows that women who masturbate regularly have a higher libido than those who don't, meaning you may be more likely to want to have sex with your partner if you experience self-pleasure more regularly.
To get started, you might like to pick up one of the best sex books and read female masturbation tips. Or if you're looking to explore something new, take a look at our guide on choosing the best vibrator.
5. Look backwards to move forwards
Once you've thought about what previous sexual activity you enjoyed with your partner, share your thoughts with them. And think about what other things have been missing from your relationship recently that you once had and want to bring back, or new elements you'd like to reintroduce.
"The passion doesn't have to fade in long-term relationships but it can become buried," says Ben. "Look back to the early days of your relationship, the first few years. What attracted you to each other? What activities did you enjoy together? In the first flush of romance, we dress up for our partner, treat them with love and respect, and do kind things for them 'just because', with no expectation of return. Try putting some of that energy back into your relationship."
While it may be one-sided at first, he warns, simply getting off the sofa to kiss your partner hello when they walk in the door shows you're glad to see them and it can make all the difference.
6. Put a date in the diary
When the time comes and you're ready to actually have sex again, commit to a time together. So often, the reason why sex lives fall by the wayside is busyness and "not having the time" or feeling too worn out from the day.
If you know you're going to be having sex later on that morning, afternoon, or evening, you're better able to prepare yourself and perhaps change your plans to make it work. If you want to revive your sex life, something's got to change.
"Committing to a time together shows you're not ready to let your relationship drift and you want to reawaken the sense of excitement in the relationship," says Edwards. "This can be hugely reassuring to your partner, boosting their confidence in the situation as well, as they see how eager you are for it to happen."
The life coach and relationship expert suggests a date night, for starters. "It can be an excellent way to get your sexual mojo back," he says. "When you've both taken care to dress up and prepare for your date, it sends a signal to your partner that you want to attract them, a great way to reboot your love life."
7. Accept that sex changes as you get older
Our bodies change a lot over the years and, needless to say, this can have a big impact on our sex lives and libido.
That's why it's so important to know what you like in the bedroom now, says Courtney Boyer, a certified sex and relationship coach. "Menopause can trigger a lot of changes in a woman's body. It's helpful to consider how your body responds to different pressures, intensities, and stimulation," she explains. "One of the most important changes to be aware of is vaginal lubrication. During and after menopause, this decreases significantly, so arm yourself with some water-based lube. Wetter the better is my philosophy."
Smith agrees. "Knowing your body might have changed from the last time you were having regular sex is really important. It's completely natural," she says. "Hormonal changes can cause vaginal dryness as we get older and the lack of lubrication can make penetrative sex more painful. A lubricant can really help but choose a chemical and sugar-free product that won't irritate sore spots or cause thrush."
For further advice and tips on what else to look out for in a good lubricant, take a look at our guide on the best lubes.
8. Think outside the box
Sticking to the best sex positions may be what works best for you and your partner as you're learning how to revive your sex life. After all, they're called 'the best' for a reason.
Positions like the closed missionary sex position, the prone bone sex position, and the flying eagle sex position may sound a little out there, but we promise they are winners for so many reasons.
However, if you've been having sex on and off for the past few decades and it's all just getting a little dull, you might prefer to be learning how to spice things up in the bedroom. If that's the case, Boyer says now's the time to give yourself permission to think outside the box.
"Consider some non-conventional approaches to pleasure like tantric sex, BDSM, or group play. Opportunities like visiting a clothes-free sauna or a nude beach, for instance," she suggests. "These adventures may not be your cup of tea but the experience of sharing it together can bring shared joy and increase intimacy. Remember, you never know if you like something until you try it."
9. Allow tension to build
In the lead-up to having sex again, you'll want to build all that good tension between the two of you. Our brains actually experience substantial pleasure in the anticipatory period before something happens. The stomach butterflies, side glances, knowing looks - all that builds up suspense for release in the moment.
So, take your time in the lead-up to having sex again. Without putting pressure on each other to reach a certain point, focus on foreplay and each other's turn-ons. You could play one of the best sex games for couples, given that many of them focus on these elements.
For example, Boyer says, "Utilise your senses, most people only focus on the touch part of sex but there are at least four more senses that are worthy of being explored. Set a rule that the next sex session has to incorporate a different sense."
That could be playing music that will get you in the mood, focusing on the sounds your partner makes as you give them pleasure, listen to the pace of their breathing. "Tune into the sounds you make as well and give yourself permission to be loud," she urges. "And then the next time, choose a different sense to focus on."
How to talk to your partner about having sex again
Take the time to sit down together: If this is the first time you're addressing the topic of reviving your sex life with your partner, organise a time when the two of you can sit down and talk about it without distractions or interruptions. It's a perfect opportunity for a date night as well.
Focus on the future: Instead of delving into all the reasons why your sex life dwindled, focus on the positives of the future and what you want the dynamic to be going forward. If you're clear about this, they should respond with equal honesty.
Be honest: That being said, if there is a particular reason why you haven't wanted to have sex recently, it's important to be honest about that. As Edwards says, a licensed sex therapist or relationship counsellor would be a good way forward to bring these topics to light in a healthy way.
Listen: Addressing a topic like this may be a little overwhelming for your partner if it's come out of the blue. Make sure you listen to their thoughts, feelings, and ideas around the subject as well as offering your own.
Keep talking: What we want changes all the time, that's just an element of life. And of course, it's the same when it comes to our romantic and sexual wants. Once you've opened up the door to communicating, don't let it close again.
Sign up to our free daily email for the latest royal and entertainment news, interesting opinion, expert advice on styling and beauty trends, and no-nonsense guides to the health and wellness questions you want answered.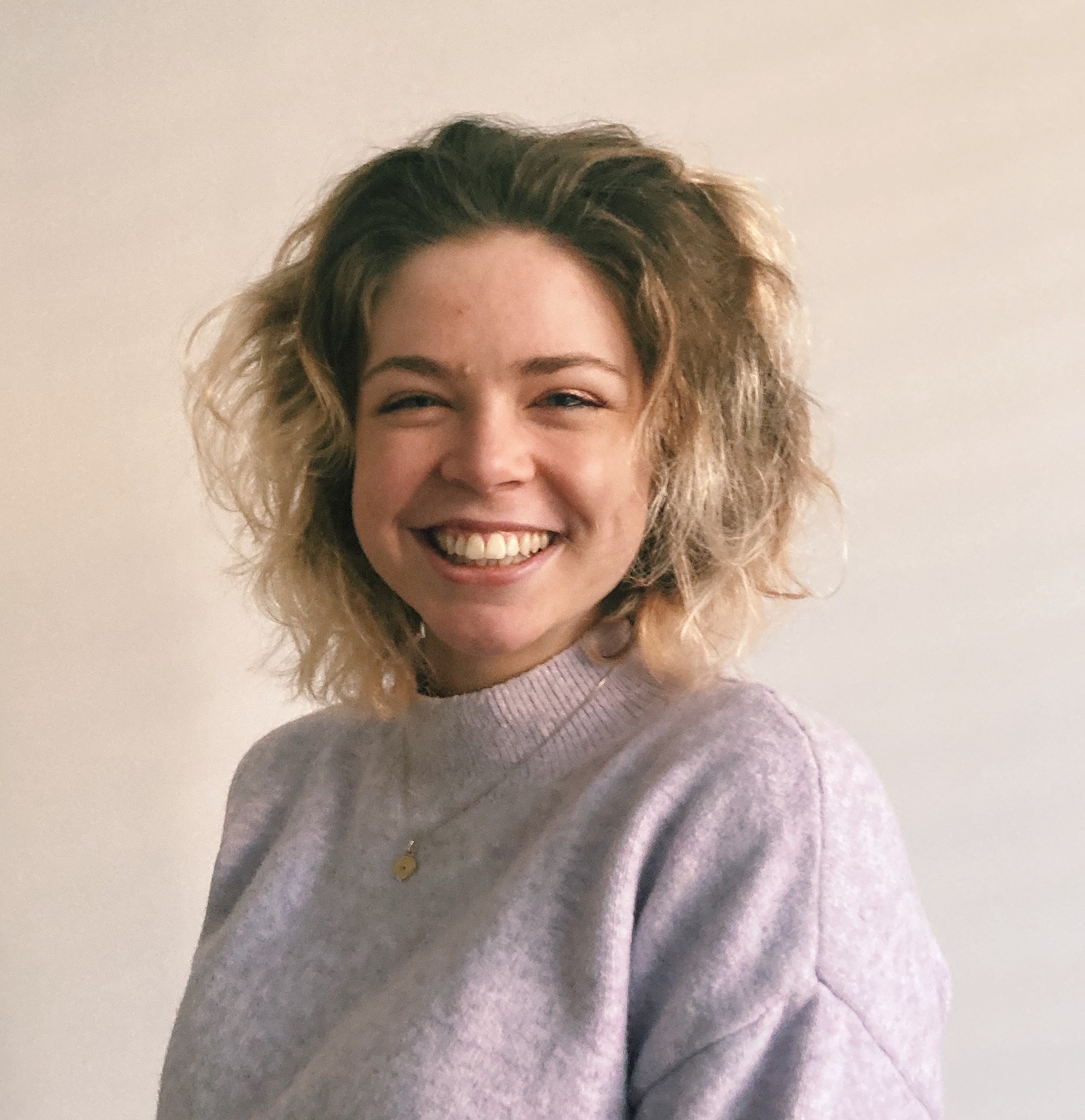 A digital health journalist with over six years of experience writing and editing for UK publications, Grace has covered the world of health and wellbeing extensively for Cosmopolitan, The i Paper and more.
She started her career writing about the complexities of sex and relationships, before combining personal hobbies with professional and writing about fitness. Everything from the best protein powder to sleep technology, the latest health trend to nutrition essentials, Grace has a huge spectrum of interests in the wellness sphere. Having reported on the coronavirus pandemic since the very first swab, she now also counts public health among them.