How to spice up your relationship: 9 expert tips to improve intimacy if you've been together for a long time
Two relationship experts explain how you can spice up your relationship with easy tips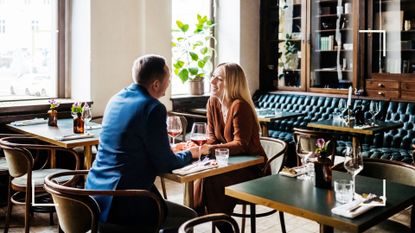 (Image credit: Getty Images)
Wanting to spice up your relationship doesn't mean you're heading for the rocks. In fact, it's quite the opposite. While many people let their long-term relationships fall by the wayside, deciding to make a change means you're invested in improving the partnership for both of you.
We have routines for everything else in our lives, from exercise to personal hygiene, so it would make sense to have them for our relationships too. Add in the additional stresses of everyday life and it's not surprising that sometimes those routines get a little stale; how do you think outside of the box when you're exhausted?
Learning how to spice up your relationship is the first step to bringing fresh energy back into your partnership, whether you've been together for decades or you're experiencing relationship burnout after just a few years. Here, an accredited coach and psychologist, and a master sexpert tell woman&home exactly how you can improve intimacy in your relationship, learn how to spice things up in the bedroom, and get over the hurdle of routine.
How to spice up your relationship
1. Try something new together
If you want to change something in your relationship, and you're not quite sure what, then investing time in each other should be your first step. Trying something new together is a great way to start doing this as you're both coming to the table as newcomers, saying that you're willing to do something different.
"Trying something new together can bring you closer together, help you get out of the same routines, and putting aside quality time to enjoy each other's company shows you are both invested in improving the relationship," explains Isabelle Uren, a certified master sexpert with degrees in psychology and cognitive semiotics. "You can think of what you would like more of in the relationship and find activities that cultivate that energy. If you want more sensuality, with a mind to learn how to have better sex in the weeks to come by exploring some of the sex trends for 2023. You could go for a spa day or take a massage course, for instance. If you want to be more playful with each other, hit up an arcade, laser quest, try one of the best sex games, or something that brings out your playful side."
2. Re-establish date night
Another way of making that all-important time for each other is carving out one evening a week, every two weeks or every month to spend with each other. You can use this time to try something new or you can do something you've enjoyed doing in the past together, like going out to a restaurant or to the movies.
Whatever you do, make sure you've allotted that time for each other, says Zoe Mallett, an accredited coach, psychologist, and relationship expert. "Maybe you lost a connection you once had, or you feel like you don't know each other well enough anymore. Think about what each of you wants from the date night and work out together how you can get that," she says. "When we think of date night, we assume it has to be glitz and glam, but we actually just need to focus on making time."
It doesn't even have to be a whole evening. "If both of you are super busy, it could be a date coffee where you both walk to a coffee shop and get a takeaway to bring back home, it could be a Saturday morning run together, or it could just be a cup of tea together before you go to bed once a week. No phones, just both of you together."
3. Improve your communication
Having good communication is the other pillar of spicing up your relationship, as you can't improve the situation without talking about it - and talking effectively. There's even research from the University of Georgia to back up the idea, as their study found that couples who maintain positive and effective communication tend to be more satisfied than those who can't.
"Communication is the foundation of a strong relationship and the key to having a great sex life," confirms Uren, who is also the sex and relationship expert for BedBible. "Working on compassionate and honest communication where you can be vulnerable with each other is great for enhancing intimacy."
To put these ideas into practice, the sexpert recommends making it a ritual. "You can use the time to practice gratitude for each other and the relationship and talk about what you want to improve. If you are not sure how to start, getting yourself a relationship workbook, one of the best sex books, or some couple's conversation cards can give you a bit more structure," she says. And to make sure it actually happens, "set aside the same time each week, if possible."
4. Learn your partner's love language
Another way to improve communication with your partner is to learn each other's love languages. These are the various different ways people like to give and receive love, and just like how we all prefer to communicate differently, how we show and want to be shown love can be different between those in couples.
The five love languages are:
Words of affirmation
Quality time
Physical touch
Acts of service
Gifts
"You can use them to your advantage once you know what your partner's love language is," says Mallett. "You can tailor your date nights and activities to this by spending half the designated time focusing on one of your needs and the other half on the other's, or break it up per date."
If your partner's love language is quality time, then a whole date night may be more important to them than to you, for instance. But if your love language is acts of service, you may find that your partner helping with the dishes after dinner does more for the spark in your relationship than going out for dinner.
It's worth noting that if one of your love languages is physical touch and the other's is words of affirmation, for example, you may need to reexamine the role intimacy plays in your relationship. For example, is it important to have sex? Or are there other ways you can show each other affection?
5. Take turns to surprise each other
Everyone likes feeling that their partner has been thinking of them, whether their love language is gifts or not, so make an effort to surprise your partner once in a while and they should do the same for you.
"Make a deal that once a month or once every three months, you'll both plan a nice surprise for each other. These can be trips, evenings out, breakfast in bed, or a homecooked dinner, for example," suggests Mallett. "It doesn't have to be extravagant but it has to be a surprise."
To pull it off successfully, the coach suggests checking your partner's diary to see when they're free before making plans and planning something that the other person will be grateful for.
6. More flirty foreplay
Spicing up your relationship in the bedroom doesn't mean diving head-first into trying all the best sex positions, especially if you haven't been intimate with your partner in a while, and it doesn't even start when the bedroom door's closed, says Uren. "Be more intentional with touch and flirting," she suggests. "Think of it as slow-building foreplay. You can enhance physical intimacy with more affectionate touches, like holding hands, gently stroking their arm or back, or sneaking more kisses."
Don't be afraid to be more confident with your advances as well, she adds. "Send some flirty messages, learn how to sext, or send sexy pictures to sow the seed of arousal and build anticipation."
7. Reconnect with yourself
When we're looking to bring the spark back to a relationship, most of us will naturally focus our energy on our partner, but creating a self-care routine for ourselves is also important if we truly want to make a change, Uren says. "I recommend combining activities that help you appreciate yourself more, such as journaling, affirmations, and joyful movement, with prioritizing self-pleasure."
But that also applies to improving life in the bedroom too. "Create a self-care routine that incorporates activities to reignite your sexual desire and build your confidence," she says. "Making time to enjoy masturbation is also essential for figuring out what feels good to you, which will help you feel more confident when having sex with a partner, as you will be able to tell them or show them what you like. Treating yourself to a new vibrator is a great way to invest in yourself, unlock new levels of pleasure, and can be a great motivator to stick to your new pledge of self-pleasure."
8. Schedule sex
Normally, the combination of 'schedule' and 'sex' in one sentence would make for a very unsexy calendar invite but if you want to spice up your relationship in the bedroom then it might be essential.
"Scheduling sex is a great way to prioritize intimacy and help you create a sex life that you truly enjoy. You can create a yes, no, and maybe list to find new things you would both like to try sexually and plan to try a new one each time," says Uren. "That could be anything from trying a couple's vibrator to giving each other sensual massages."
9. Acknowledge the problem
No matter how much time has passed, whether you're in an entirely sexless marriage or it's just been a short dry spell, it's important to talk about your feelings towards your sex life if you aren't being intimate with your partner as often as you want to or in the way you would like.
"The first step is to acknowledge that and then talk about what barriers there are and how to tackle them as a couple," Uren says. "It's also an opportunity to decide what you actually want from your sex life. Always try to communicate compassionately and without judgment."
Ultimately, if you're looking to spice up your relationship, then this is the most important thing: going back to the basics, creating a space for open communication, and spending time with each other. It could also help you learn how to build trust in your relationship. It's vital to let your partner know that there's an issue and you want to solve it so you can move forward together.
Sign up to our free daily email for the latest royal and entertainment news, interesting opinion, expert advice on styling and beauty trends, and no-nonsense guides to the health and wellness questions you want answered.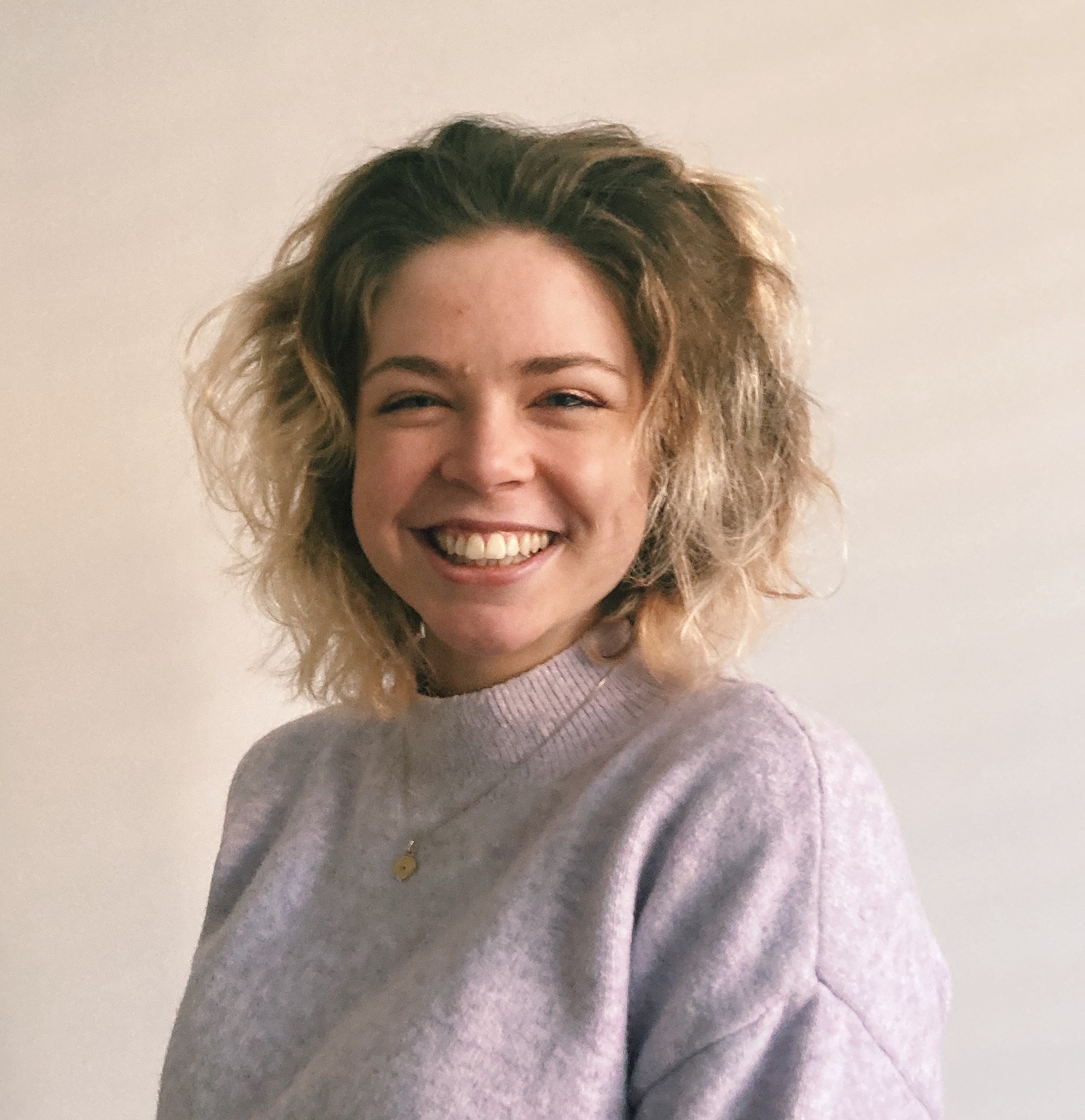 A digital health journalist with over six years of experience writing and editing for UK publications, Grace has covered the world of health and wellbeing extensively for Cosmopolitan, The i Paper and more.
She started her career writing about the complexities of sex and relationships, before combining personal hobbies with professional and writing about fitness as well. Everything from the best protein powder to dating apps, the latest health trend to nutrition essentials, Grace has a huge spectrum of interests in the wellness sphere. Having reported on the coronavirus pandemic since the very first swab, she now also counts public health among them.