Best rabbit vibrators: The perfect picks for couples, first-timers, those on a budget and anyone with sensitivity issues
Our round-up of the best rabbit vibrators has something to suit everyone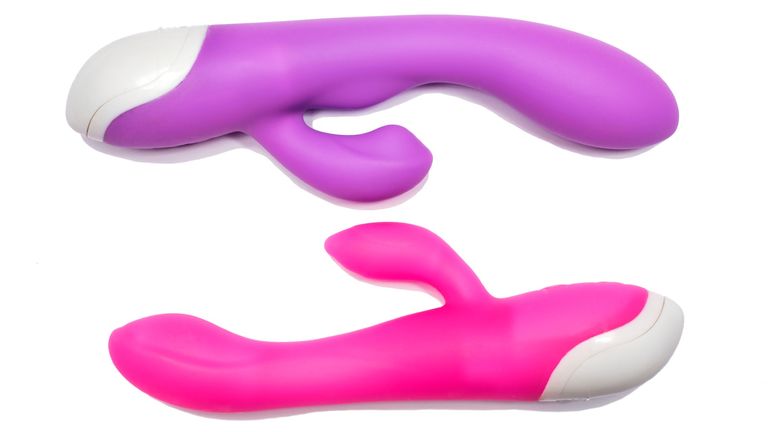 (Image credit: Getty Images / bombardir)
Trialling the best rabbit vibrators is no easy task, as there are so many to choose from.
And sometimes looking for the best vibrators can be as stressful as trying to find the best bra – you can only make your choice once you've tried it out a few times.
But we tested out a whole load so that we could give you a proper insight into the best rabbit vibrators on the market, without you having to break the bank doing the hard work yourself.
Many of those we put to the test have not been included here, as they didn't come up to standard. From the moment we unboxed them, we put each rabbit vibrator through its paces, considering everything, from how easy it was to use, how long the batteries lasted for to how easy it was to orgasm with them.
The best rabbit vibrators you can buy right now
1. Happy Rabbit G-Spot Rechargeable Rabbit Vibrator
Best rabbit vibrator for most people
Specifications
Length: 240mm
Waterproof: Yes
Battery: Rechargeable via USB
Reasons to buy
+Very powerful+Curved design for targeted stimulation+Quiet
Reasons to avoid
-Expensive
Our top rabbit vibrator pick is the Happy Rabbit G-Spot Vibrator. While it's an investment buy, its versatility means you'll use it again and again. Not only do the shaft and bunny ears move independently, but the specially shaped G-spot curve makes it hit the right spot every time. And, if that's not enough, the fact that it's fully waterproof (allowing for sex in the shower) and lasts around two hours before needing to be recharged puts it well ahead of its competition.
With two very strong motors which power a choice of three ear speeds and three shaft speeds, plus nine vibration patterns to choose from, the choice of pleasure is endless with this pick. Yet, despite its impressive size (and it is BIG!) this rabbit vibrator is relatively quiet and won't wake the neighbours. But what makes the Happy Rabbit G-Spot Vibrator better than all the rest is the fact that the shaft has been specifically shaped to target the G-spot every time.
Plus, once fully charged, the battery lasts for two hours. Combined with the handy travel lock, this makes it ideal to take away on a mini break. And while it's not the cheapest buy, this rabbit will last a long time, however regularly you use it.
See our full Happy Rabbit G-Spot Vibrator review
2. Lelo Soraya 2
Best premium rabbit vibrator
Specifications
Length: 220mm
Waterproof: Yes
Battery: Rechargeable via USB
Reasons to buy
+Great shape+Ultra soft to touch+Quiet
Reasons to avoid
-Expensive
There's no denying this is a pricey piece of kit but, with the Soraya 2, the extra money you're spending can clearly be seen in the quality of the product. Firstly, the silicone is super soft, which means it feels amazing on your skin and against all erogenous zones.
Secondly, with most rabbit vibrators, a big complaint from women is that the standard one-fits-all size doesn't always work for them, meaning that while the G-spot shaft is in the right position, things don't quite line up for the bunny ears and vice versa. However, the extra money you are spending here goes a long way to help reduce that problem because the angle of the clitoral stimulator has been changed by 10° to ensure the right spots are hit at the right time. And that's not all. You can add into the mix that it's exceptionally quiet, looks stunning, comes in luxurious packaging and has an extensive range of 12 different vibrations to choose from. If you make the investment, you won't be disappointed.
3. Basics Beginner's Rabbit Vibrator
Best budget rabbit vibrator
Specifications
Length: 203mm
Waterproof: Yes
Battery: 2 x AA
Reasons to buy
+Great value+Waterproof
Reasons to avoid
-Batteries not included-Can be noisy
When it comes to pleasure, what one woman loves may be the very thing someone else can't stand. But while you don't want to spend a fortune on a vibrator you might only use once, you also want something that's decent quality and won't fall apart. Step forward the Basics Beginner's Rabbit Vibrator. At this price, it's an ideal beginner's buy for any woman who would like to try out a rabbit vibrator.
Bright purple and semi-transparent, and with a phallus-shaped shaft, there is no denying what this is. And, yes, you may be missing out on the ability to select from multiple different types of pulsations, but there are plenty of speeds on offer – all you have to do is twist the black nozzle on the base.
While it's just as powerful as some of the more expensive rabbits available, just watch out, as it does get a little loud on the highest settings.
4. Satisfyer Pro + G-Spot
Best rabbit vibrator for sensitivity
Specifications
Length: 225mm
Waterproof: Yes
Battery: USB magnetic charging cable
Reasons to buy
+Won't bruise the clitoris+Plenty of vibe combinations
Reasons to avoid
-Expensive-Loud underwater
Tried a rabbit vibrator before and found it left you feeling extra sensitive and bruised down below? The fierce vibrations can definitely be too much for some women, but the Satisfyer Pro + G-Spot is a great (and addictive!) alternative. While G-spot penetration is still the same as a traditional rabbit (there are 10 vibrations to choose from) this one replaces the typical bunny ears with a pressure-wave head to place over the clitoris.
There are 11 different pressure waves to enjoy and you don't have to worry about anything actually pressing directly on to you. Not only does the sleek white and rose gold design look stylish, this rabbit has been carefully ergonomically shaped so your hand won't cramp up when using it for long periods.
Plus, the buttons are easy to reach at all times.
5. Happy Rabbit Mini Ears Rechargeable Clitoral Vibrator
Best mini rabbit vibrator
Specifications
Length: 115mm
Waterproof: Yes
Battery: Rechargeable via USB
Reasons to buy
+Discreet+Easy to hold
Reasons to avoid
-Limited use-Not for penetration
Let's be honest, rabbit vibrators can be a little intimidating at times – and not just for you, as wielding one about can be off-putting for your partner if you don't only want to use it solo. That's where the Happy Rabbit Mini Ears Clitoral Vibrator really comes into its own.
Unlike other rabbits, this one is all about the ears – there isn't a giant shaft for G-spot penetration. Yet with nine different vibrating patterns and three speeds to choose from, you still get just as much power and variation as the larger models where you need it most. But what makes this mini rabbit even better is that it's easy to pinpoint exactly where you want those buzzing ears to go.
Plus, not only can you use it in the bath or shower, it also has a handy travel lock, so you don't have to worry about unwanted vibrations coming from your bag.
How to choose the best rabbit vibrator for you
If you've only heard about rabbit vibrators from the hit TV show Sex And The City, you're not alone. "Rabbit vibrators have been popular since the 1990s and were developed in response to the growing female demand for more pleasurable sex toys," says Annabelle Knight, sex and relationship expert for sexual wellness brand Lovehoney. "Their popularity was boosted after an episode of HBO's Sex And The City (The Turtle and the Hare) featured a rabbit vibrator, making it a bestseller."
And the reason they have stayed so popular is that when it comes to helping a woman climax, a rabbit vibrator can help deliver explosive, blended orgasms. So when you're looking at rabbit vibrators vs clitoral stimulators, rabbit versions target both the G-spot and clitoris at the same time, which is why they're able to give you those blended orgasms.
But what should you look out for when choosing a rabbit vibrator for you? "Rabbit vibrators are an entire category, describing anything designed to stimulate both internally and externally at the same time," says Annabelle. "The best ones are versatile and adjustable to fit a range of different body types and made of high-quality, non-porous materials. And, like a lot of the other vibrators, most of them are now waterproof, rechargeable and offer multiple speeds and vibration patterns to help you find the sensations that work best for you. Rabbits are great for women who love penetration during sex and also look for G-spot stimulation."