This minimalistic phone aims to improve your wellbeing, and it's available to pre-order now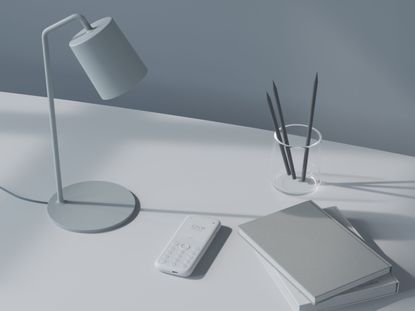 (Image credit: Mudita)
Spending time on your phone and boosting your wellbeing don't often sit in the same sentence – unless it's to listen to a wellness-focused app.
But all that could be set to change, thanks to a forthcoming launch. After reaching it's crowdfunding target the Mudita Pure – a premium minimilastic phone 'designed to limit digital distraction and improve your wellbeing' – is available to snap up for a discounted price of $221 and $295 (approx. £179-239) for early supporters for a limited time, with the actual RRP coming in at $369 (approx. £300).
The Mudita Pure (opens in new tab) can be shipped worldwide and has a number of features to designed to help you feeling calm and collected while using it.
Design - Minimalistic design for simple living. The brand took inspiration from Japanese and Scandinavian design traditions combining ZEN aesthetics with nature itself.
Meditation timer - A simple, built-in meditation (opens in new tab) timer will support you with your meditation practice, and a pleasant gong sound provides the perfect way to meditate.
Ultralow SAR - Using a patented ultralow Specific Absorption Rate (SAR) antenna with custom made shielding, Mudita Pure maintains good reception whilst minimising your exposure to potentially harmful radio frequency energy.
No blue light emission - A customised front light with a temperature of approximately 3800K limits your exposure to blue light, which is essential to maintain uninterrupted and healthy sleep patterns.
Music player - It works perfectly for playing music on the go or for your yoga (opens in new tab) and meditation sessions. It supports formats: FLAC, MP3, WAV
Mudita is also free from apps and an internet browser, although for the latter the brand reveals that it 'can serve as a data modem so you can connect to the Internet via USB-C cable to a laptop or desktop computer'
On the launch Mudita founder Michal Kicinski says, "At Mudita, we believe that great things happen when we're fully present. As tech giants and brands aim to fill our lives with more technology and limit our privacy, encouraging people to share and live their life through their devices and platforms, Mudita wants to do the opposite.
"Our mission is to take away the pressures of social media and our always-online attitude through education and the stripping back of unnecessary tech elements of everyday products to focus on living our lives offline. We want to help people build a more balanced and healthier relationship with technology."
MORE:The damaging effect blue light can have on our skin - and how to fix it (opens in new tab)
Continuing he added," Every day we are overloaded with information – it's becoming increasingly difficult to find inner peace. We believe that Mudita Pure can also be used as a second phone to help us unplug during evenings, weekends or holidays in order to spend quality time with our loved ones or enjoying solitude."
Miriam worked for woman&home for over five years and previously worked on the women's lifestyle magazines Woman and Woman's Own.