Visiting a friend or relative in hospital? Bringing this everyday item could help reduce pain and anxiety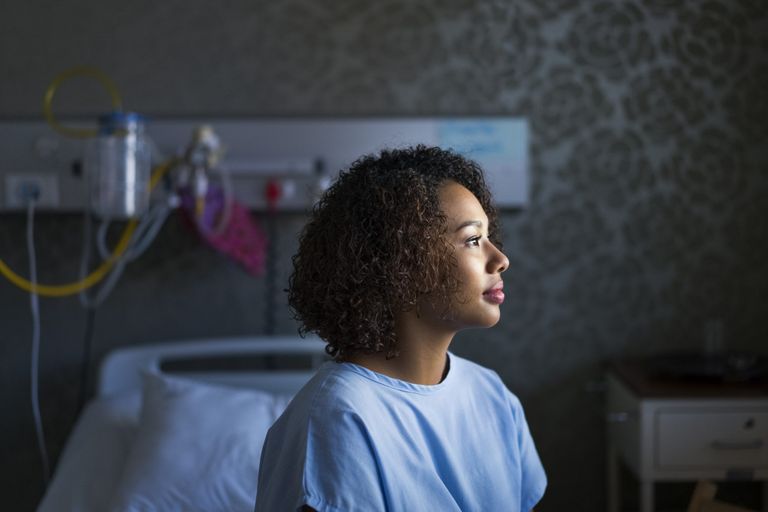 By Amy Hunt
Bringing flowers to a hospital, or to a sick or injured loved one, has long been way of providing comfort during tough times.
And according to a new study, a colourful bouquet of flowers can do much more that brighten up the room; it can improve their health, easing pain and reducing anxiety for hospital patients.
The American Society for Horticulture Science carried out research on 90 patients in hospitals.
MORE:An explanation for breast pain, joint pain and other common aches in menopause
In order to work out whether there were viable benefits to having flowers in a patient's hospital room, researchers placed flowers and plants in half of the rooms, but none in the other half.
And results showed that those who had some natural foliage in their room reported lower amounts of pain, exhaustion and anxiety, as well as lower blood pressure.
Emotionally, patients also noted feeling more positive if they had flowers in their rooms.
So it seems that it's not only a lovely gesture bringing your loved ones - be it parents, friends, or grandparents - a bunch of flowers in hospital - it may well be helping their recovery, too.
The results come some time after news that flowers were banned from specific hospital wards, with some NHS trusts naming them a health hazard.
It was thought by some that they could be an easy carrier for germs, and could present a safety hazard, if put in a vase full of water.
However, at the moment, flowers are only banned in some high-dependency units. If you want to bring flowers to a loved one, the NHS advise that you take your cue from hospital staff and ask whether you are allowed to bring them to a relative or friend.
Flowers can also be freely brought to care homes (depending on staff allowances), which means that, according to the results of the study, residents there could also reap some benefits.