Spanx Cyber Monday: Keep your gym membership frozen and stock up on these bargain buys instead
These Spanx Cyber Monday deals just shot straight to the top of our wish lists.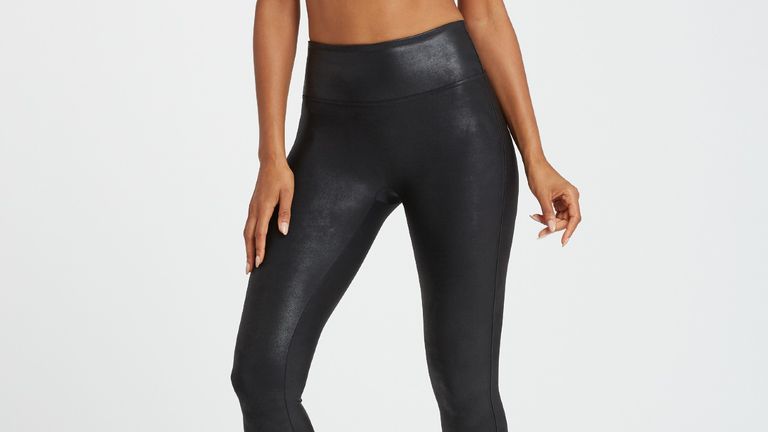 (Image credit: Spanx)
Have you seen the Spanx Cyber Monday deals yet? The good news is they are epic. Plus, they have already started. Win, win. And while Spanx might not seem a very sexy purchase on its own, they are great to make sure all your other new bargain buys look their very best.
The best outfits are built on good foundations, and Spanx's extensive and trusted range of underwear and shapewear ticks all our boxes. 
Browse stomach-sculpting bodysuits through to thigh-slimming shorts to find the perfect shapewear for you. 
It's not all about underwear though — one of Spanx best-selling pieces is their Faux Leather Leggings. Combining the look of leather trousers with the feel of a pair of activewear leggings, they expertly avoid the sweaty thighs and baggy-knee pitfalls normally associated with leather leggings. They're easy to slip in and out of too, so there's no risk of creating a Ross from Friends re-run.
To save you flitting from site to site in search of the best Spanx Cyber Monday deals, we've rounded them all up for you right here. Enjoy!
Best Spanx Cyber Monday - quick US links: 
Best Spanx Cyber Monday - quick UK links: 
Best Spanx Cyber Monday US deals to shop now
Best Spanx Cyber Monday UK deals to shop now
Where can I buy cheap Spanx?

Getting your mitts on a bargain pair of Spanx is easy this Cyber Monday. Check out ASOS, Figleaves and Very as your first port of call. Spanx have 20% off everything site-wide too, if you prefer to shop directly. 
Are Spanx leggings worth the money?
In our opinion, Spanx leggings are worth every penny. Featuring a high-waist, they create a smooth, streamlined shape without the dreaded sausage-casing feeling often associated with shapewear. They don't slip or slide down as you wear them either.
One of their biggest pros is the wide variety of styles available. Faux leather might be the brand's best-seller, but we've fallen hard for the denim, velvet and printed pairs too.