The ultimate guide to buying bras according to a Marks and Spencer bra fitting specialist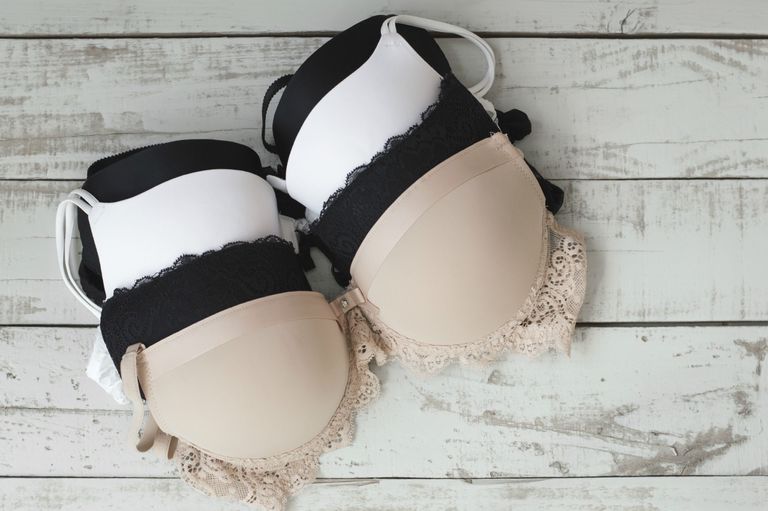 (Image credit: Getty)
When was the last time you had a bra fitting? Did you know around 80% of women are wearing the wrong bra size in the UK? So where are we all going wrong…
We spoke to Julia Mercer Head of Marks and Spencer bra fitting, to find out why so many of us are wearing the wrong bra size, and what we should be doing to prevent it. Basically, everything you need to know to stock up on the best bras for you.
She reminded us of the importance of attending an M&S bra fit, and why going to the lingerie section and picking up the same size bra because you've worn it before is doing absolutely nothing to help your posture, body shape or confidence.
MORE:Body type: What body shape am I?
How often should you measure your bra size?
It turns out we should be getting our bras fitted a lot more regularly than the majority of us are doing. According to Julie, "women should aim to get measured every six to twelve months".
Why? Our breasts fluctuate alongside our weight, and as we get older hormonal changes that come with the menopause alter our breast size. According to a recent study, around one in five women experienced an increase in breast size after going through menopause.
Julie says, "Your body size can change, from gaining to losing weight, therefore is imperative that you are fitted by a fully trained bra-fit expert to ensure you are wearing the right size bra."
Wearing the correct size bra is not only important for comfort and support but Julie says a great bra fit will 'improve your poise, make your clothes look better, and be a real confidence boost!'
How does M&S bra fitting work?
While it may seem quite daunting baring all for a complete stranger, professional bra fitters are trained to make you feel comfortable.
Julie said, "We only need to measure your under band. The rest of the fit is by visually assessing your body shape and where your breast tissue in on your body."
Attend your bra fitting wearing your go-to bra - the bra you tend to wear most and probably don't wash as regularly as you should.
"We prefer you to wear a bra as it lifts your breast tissue into the correct place and our bra fitters can give you your size from that assessment," Julia advises.
How should a comfy bra feel?
We have all experienced that awful feeling when your underwire and bra straps dig into your body caused by wearing an ill-fitting bra. Or, perhaps you've experience gaping cups and ill-fitting bra straps.
Julie says, "When you get the bra cup and under band right, you will feel so comfortable and supported just like you are not wearing one."
She continued, "Never be alarmed if you have to go up a cup size, you will look smaller, and your posture will improve. The best way to check if your bra is fitting correctly is lift up your arms, twist your body and the bra will fit perfectly in place."
Are you putting your bra on correctly?
You may have been putting your bra on wrong you entire life.
Julie advises, "Lean forward and hold your bra under your breast to drop into your cup, this gets the bra correctly positioned from the root of your breast. Shape each breast into each cup to sit in correct position.
"Adjust the straps individually, some ladies have different height of shoulders so they may not be adjusted the same. The perfect position is when you can just put two fingers under the strap when adjusted."
Your bra needs to be able to support you throughout the day. Lift your arms above your head, checking that the bra stays in the same place. A well-fitting bra will smooth, support and lift no matter how much you wriggle!
Check that the back of the bra hugs the narrowest part of your back, and is sitting at the same level as the front. Make sure you can run your finger comfortably along the inside of the band, if not then the bra is too tight.
Why is it important to get a well-fitted bra?
It's vital to make sure your bra fits perfectly – not just for support for your bust, but for all-round health. Constant headaches, a stiff neck and upper back pain could all be caused by bras that are too tight, too loose or simply the wrong shape for you.
According to Julie, "A good fitting bra will help your posture, give you confidence in your outerwear, and even make you look slimmer and discover your waist again."
Why are so many women wearing ill-fitting bras?
Where are we going wrong?
Julie said, "One of the most common problems we see is when your bra is too big at the under band.
"You often see bras travelling up the back when the band is too big, and this offers no support to your breasts. The most important area of any bra fit is getting the band right first, with only enough space to get two fingers underneath."
"Get your under band right, and your bra shape right for your body. If you like push ups or no push ups we have a bra that fits you," Julie advises.
Bra sizes for bigger busts
Julie advises, "Take your right shape bra to match your body shape. Good fitting bras are so important for larger cups and will give you the comfort and support to make you feel great."
She continues, "Be honest, if you need to go up a cup size take the right cup you will look smaller. The most common problem we see is larger cup ladies have a under band too big and a cup too small."
Julie's 5 top tips to find the right bra size:
• The under band is most important area to get right, it's the foundation of finding the right sized bra. You should only be able to pull the bra 4 or 5cms away from back
• Wires at centre front should always sit back completely
• Wires at side should sit on ribcage and not breast tissue
• Cups should fully encase the breast without spillage!
• Straps – you should always adjust on, and you should only be able to fit two fingers under the strap and your shoulder.