How to store jewellery properly to avoid tangles and tarnishing
The ultimate guide on how to store jewellery to get the most out of your accessories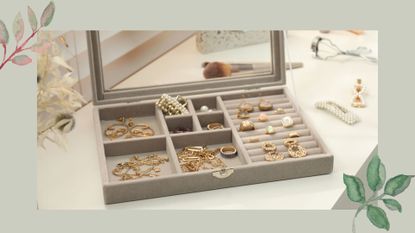 (Image credit: Getty)
woman&home newsletter
Sign up to our free daily email for the latest royal and entertainment news, interesting opinion, expert advice on styling and beauty trends, and no-nonsense guides to the health and wellness questions you want answered.
Thank you for signing up to Woman & Home. You will receive a verification email shortly.
There was a problem. Please refresh the page and try again.
Mastering how to store jewellery, especially if you have an extensive accessories collection, can be tricky. Fighting against knots and tangles whilst trying to keep more delicate pieces intact is a common occurrence, but one that is pretty simple to fix with the right storage solutions.
If you've already learnt how to organise a closet but keep putting off de-tangling your necklaces, now is the time to get your jewellery in order. Not only will proper storage keep your pieces in the best possible condition, but it also provides the opportunity to display your favourite items on your dressing table and add a luxe touch to your bedroom decor.
Although it may seem like a daunting prospect, organising your jewellery can actually be a very speedy process. Begin by learning how to declutter jewellery to ensure you don't have any unwanted items bulking out your collection, and then separate by jewellery type to figure out how much storage space you will need. From here, you can designate a space, devoted to storing your jewellery. We've broken down the best way to store each of your accessories, including the best storage pieces to invest in, to make this a smooth and stress-free process.
How to store jewellery, by jewellery type
If you have a fairly small jewellery collection, you can definitely store all of your pieces in one organiser or storage box. However, for those with a slightly larger accessories rotation, you'll probably need to store different items separately with their own storage solutions. We have broken down the best way to store each item to avoid mess and clutter, with various options depending on the amount of space you have available and how you want to display (or conceal) your pieces.
1. How to store earrings
Statement earrings are one of the biggest jewellery trends for 2023, so you'll want to know how to store them properly this season. There are several different ways you can keep your earrings, but you'll want to ensure each pair stays together so they don't get mixed up and you can find them easily. This is especially important if you have several similar earring styles, such as hoops, to avoid wearing a mismatched pair.
If you have mainly dangly or oversized earrings, you can invest in a hanging storage solution. This will ensure each pair of earrings doesn't become tangled, and it can also make a lovely display piece. For smaller earrings, like studs, a box with multiple compartments is the best storage solution to ensure each pair stays together and doesn't get lost amongst your other accessories like the best designer sunglasses or chunky hair pieces.
Hanging Earring Organiser
RRP: £10.99 / $8.99 | Cheap and cheerful, this hanging earring organiser will keep your earrings mess-free and clearly separated into pairs. Ideal for those who want to display their best pieces, this doubles as wall decoration for your dressing table area and will help you to finish off outfits if you're in a hurry.
Urban Outfitters Jewellery Stand
RRP: £18 / $24 | A smaller desk organiser like this is ideal for keeping your most worn pieces within easy reach. Hang larger earrings on the hooks and prongs, using the tray at the bottom for studs or earring backs. You may wish to use this as an everyday solution with your extended collection stashed away.
Estella Bartlett Jewellery Box
RRP: £28 (international shipping available) | This stylish mini box is perfect for travelling or keeping in your handbag when on the go. Keep your studs on the left-hand side and chunkier costume jewellery earrings on the right, where the soft interior will keep them protected and gives them a little more space to breath.
2. How to store necklaces
Necklaces make some of the best personalised jewellery gifts, but they can also be some of the most delicate items in your collection, which is why storing them appropriately is key. We've all struggled with necklaces tangling into one giant ball at some point, with no clue how to begin to tackle the mess, but learning how to store jewellery will help mitigate this.
The safest way to keep your necklaces tidy is to keep them hanging up, as this significantly reduces the chances of them intertwining with one another. However, there are several different ways to go about this, so you can choose the storage solution that will fit and look best in your space. With the help of these simple and stylish options, your eye-catching jewellery will be ready to whip out and pair with best midi dresses for any occasion - no time-consuming de-tangling required.
RRP: £29.50 / $43 | This hanging stand proves that practicality can still be chic. With enough space to fit plenty of necklaces and prevent them from mixing, it is still sleek and minimalist. Perfect for keeping on display, it ticks every box. Ideal for shorter chains and finer jewellery such as delicate layering chains.
RRP: £20.99 / $19.99 | If you want to keep your jewellery tucked away in a drawer, a flat case like this is ideal. With hooks for each necklace and a soft inside, it will keep your necklaces covered and secure. This is also perfect for a capsule wardrobe for travel as you can slot your essential necklaces into your case.
H&M Metal Jewellery Stand
RRP: £14.99 / $21.99 | If you have several different necklace pendants, the tray at the bottom of this stand is ideal for holding them. We love this simple black design that will make gold and silver metals stand out. The simple T-shape stand is ideal for smaller spaces that want to still maximize on storage.
3. How to store bracelets
The question of how to store jewellery can be fairly simply answered, as most jewellery storage can be used in several different ways, working for all different types of accessories in your collection. This is especially true when it comes to bracelets, as they can be kept in the same way as both earrings and necklaces, or stored flat, since they are less prone to tangles.
Bracelets are often the last thing you put on in the morning and the last thing you take off at the end of the day, so we recommend having a small tray by your bedside as well as larger storage for the pieces you don't wear day-to-day. This is also a great place to keep your watch so it's always on hand. Whether you embrace the fashion colour trends 2023 and opt for vivid hues, or stick to classic metals, it is important to keep your bracelets somewhere they won't get scratched by anything.
RRP: £7.99 / $9.99 | This thicker bar style is perfect for holding all bracelet sizes, and it makes it very easy to see each and every piece when deciding what to put on. An affordable and understated storage solution, it would also work for short necklaces.
RRP: £59 / $77 | This tray, made in collaboration with designer Harris Reed, proves just how stylish bedside storage can be. Answer the question of how to store jewellery with this stylish addition that will keep your essentials beautifully all in one place.
4. How to store rings
All of the best jewellery brands make stellar rings, so we won't be surprised if you have an abundance of rings in your jewellery collection. The good news is that rings are probably the easiest jewellery item to store, as they can't tangle and don't create too much mess. However, they are quite easy to lose or misplace in a hectic jewellery collection.
There are several different ways to store rings, and you can make your display as maximalist or understated as you like. For maximum ease, we recommend storing like colours together or separating by fine jewellery and costume jewellery to ensure you can see everything you have easily.
RRP: £7.99 / $9.97 | The most standard way to store rings, this seven slot tray displays your rings for easy access and uniformity - good for those who are prone to losing jewellery in larger storage boxes. Available in Barbiecore pink, grey, or black, there's one for everyone.
Urban Outfitters Ring Holder
RRP: £25 / $24 | This beautiful ring holder doubles up as bohemian interior decor, giving you two items for the price of one. Store your rings on the fingers and your bracelets on the wrist for a unique, practical, and eye-catching piece.
The best jewellery boxes to keep all of your essentials
If you're looking for one product to keep all different types of jewellery in, we've got you covered. These are our favourite storage solutions with room for all types of accessories.
RRP: £128 / $148 | Made from black grain leather and anti-tarnish microsuede interiors, this is a luxury case that will fit all your essentials and keep them safe and shiny. Available in black or beige, it is the perfect sleek piece for any room.
RRP: £75 (UK only) | If you like to have your jewellery on display, this box is the ideal way to keep it secure without concealing it. With a high-end feel and sophisticated gold trims, this is a beautiful and practical storage option.
How do you store jewellery so that it won't tarnish?
Any jewellery that is made from high quality metals, like solid gold or 925 sterling silver, is unlikely to tarnish for a good while no matter how it is stored. However, when it comes to how to store costume jewellery, or if you want to ensure the maximum lifespan of all of your pieces, you will want to keep your accessories in an airtight container.
This will prevent outside air from reaching your jewellery, minimising the chances of it tarnishing. To prevent tarnishing when your jewellery is not in storage, you will want to ensure you are avoiding any contact with water and sprays such as deodorant or perfume. Always take off your jewellery before showering, swimming, or exercising to get the most out of each piece and prevent premature tarnishing.
What's the safest way to store jewellery?
The safest way to store jewellery using the correct storage solution to ensure it doesn't become lost or damaged. However, there are a few other rules to follow to prevent any mishaps and prolong the lifespan of your jewellery:
Use a storage solution to prevent tangling or scratching
Keep your jewellery at room temperature
Avoid exposure to direct sunlight
Store inside of a wardrobe, desk, or dressing table for extra security
Where should I store expensive jewellery?
If you are wondering how to store fine jewellery, you will want to follow the same rules as outlined above. However, there are a few extra precautions to take. We advise investing in a storage solution that can be secured, like a box or zipped pouch. This will stop dust from gathering on your jewellery, and also add an extra layer of protection.
For very precious pieces, it is always advisable to use some sort of safe or locked storage box to keep your mind at ease. Ensure that you still have your jewellery stored in the right way - with a stand or holder - to keep it in the best possible condition, and lock it away for that extra level of security.
Sign up to our free daily email for the latest royal and entertainment news, interesting opinion, expert advice on styling and beauty trends, and no-nonsense guides to the health and wellness questions you want answered.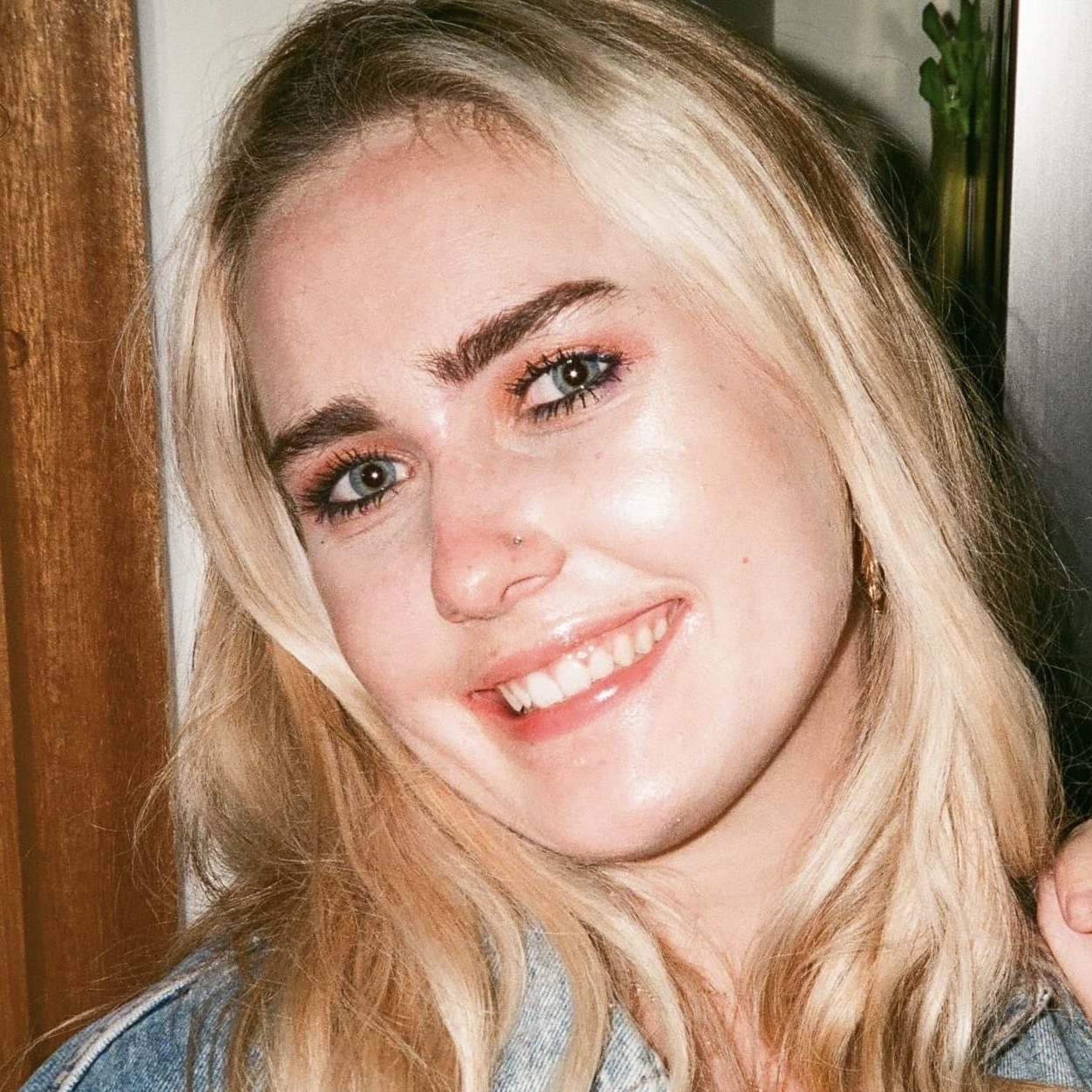 Amelia joined woman&home in 2022 after graduating with an MA in Magazine Journalism from City University and is now a senior writer. She began building her career as a lifestyle journalist after completing a fashion journalism course at the Condé Nast College of Fashion & Design in 2019, writing for a variety of titles including OK! magazine, New! magazine and Notion on topics such as sustainable fashion and entertainment. She specialises in fashion and beauty content, covering everything from product reviews and nail art trends to reporting on fashion weeks and the best-dressed celebrities at red carpet events. With a keen eye for lifestyle trends, she is always on the lookout for the latest products and brands to hit the market.