The chic £39 John Lewis swimsuit that's set to sell out this summer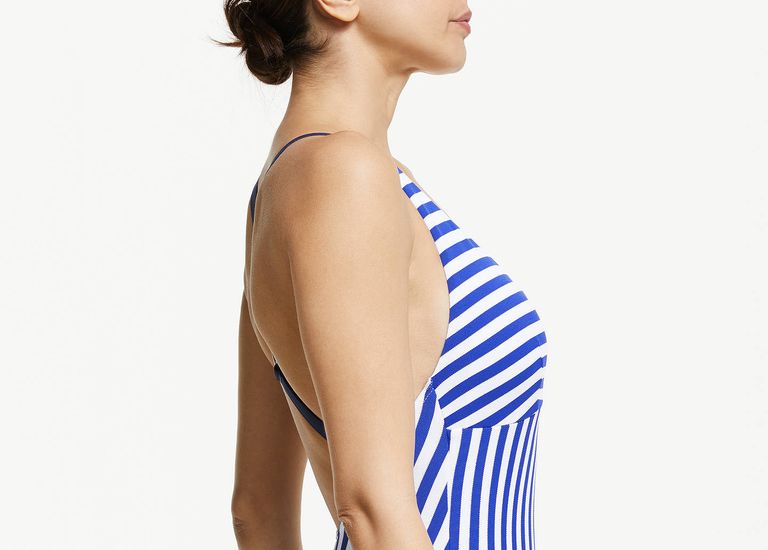 By Amy Hunt
It's about that time of year when we start thinking about what we're going to wear to the beach this summer, as many of us plan to head off on our holidays.
Usually, it's a tricky task, as we try to combine style with practicality as well as comfort. And perhaps one of the most important things - a flattering fit. But this John Lewis swimsuit could be the answer to our dilemma.
Whether you're sunbathing in the garden, enjoying a summertime getaway, or opt for some Autumn sun by booking a September or October holiday, you'll want to look your best.
But if you're feeling frazzled by days spent wandering the high street trying to find the perfect swimsuit, look no further - because we've found the perfect one from John Lewis. Stylist magazine gave it a spot in their much-coveted fashion item of the week slot, which will only add to its appeal.
MORE:October holidays: where's hot & the best places to visit
The popular department store have a stunning white and blue striped costumer on offer. And they reckon it's going to be a best-seller!
The costume has a chic plunge fit, and the downward stripes create a super flattering effect when you pop it on. It comes with a cross back as well, ensuring you'll stay cool in even the hottest of temperatures.
It also has a control lining at the front of the swimming costume, to sculpt and smooth your figure, as well as supportive back straps and an under bust 'shelf' for added support in that area.
BUY John Lewis & Partners striped swimsuit HERE
But best of all, the John Lewis swimsuit is on sale for the very reasonable price of £39, which beats having to pay for a two-piece, which can often come in at double the price!
MORE:Marks & Spencer release figure-flattering dupe of celebrity-favourite swimsuit
At the moment, the chic striped swimsuit is still available in all sizes (8 - 18) online, so if you fancy snapping it up, now's the time.
You also likely be able to pick it up in your local John Lewis too, if you want to try it on first for size.
Race you to the checkout!