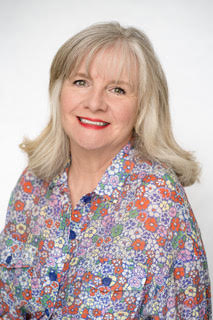 Julie has over 30 years experience in the fashion industry and is a regular contributor to Woman & Home, Woman's Weekly and Chat magazines, creating engaging fashion and lifestyle content for woman of all ages. She also works in the wardrobe department at ITV, dressing the presenters for Good Morning Britain. In her late fifties, Julie understands what women want when it comes to figure flattering fashion. She's a qualified sustainable fashion expert with a wealth of knowledge of planet-friendly fashion brands and ways to shop more ethically.
1. Your earliest fashion memory
1978, I was 11 years old and the Bay City Rollers were topping the charts. I was obsessed with them and remember cropping off the bottom of my jeans and adding a tartan trim and wearing them with a tartan scarf and hat!
2. Your biggest fashion faux pas
Looking back, the combination of puffball skirts and gigantic shoulder pads in the 80s was probably a bad idea but I was a teenager and it looked great at the time! My only fashion faux pas now is failing to check the weather forecast and dressing for the wrong temperature.
3. The trend you can't wait to try this season
I've got my eye on a new summer oversized shirt/loose shorts co-ord.
4. The three pieces in your capsule wardrobe you can't live without
Black wide leg trousers from M&S. Basic white T-Shirt from Uniqlo (great quality). Converse (2 pairs- one white, one bright)
5. Describe your style in 5 words
Coordinated colourful conscious classic and confident