J Crew Cyber Monday sale: there are some amazing 60% discounts on these cosy winter clothes
The J Crew Cyber Monday sale is offering some incredible deals on chic winter pieces...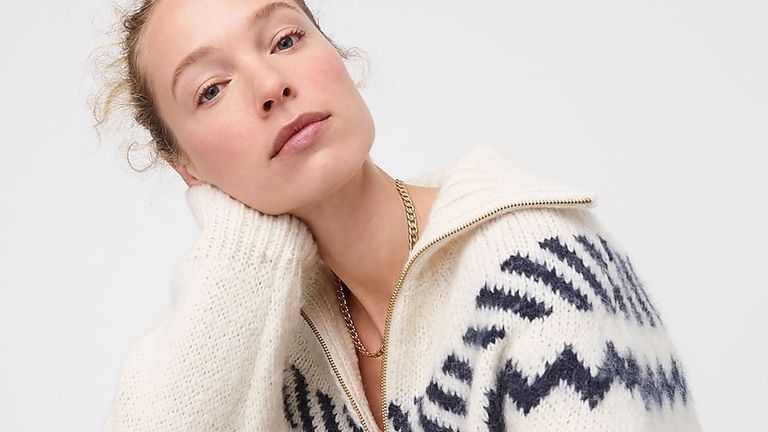 (Image credit: J Crew)
It's about that time where the majority of us have exhausted our winter lockdown wardrobe - we've worn the same joggers and sweaters four times over the last week and we're in dire need of a refresh. Cue the J Crew Cyber Monday sale.
In the UK, the retailer is currently running 40% off many of their full-price items, and in the US, a whopping 50% off PLUS an extra 10% off. And the deals truly are a sight to behold! 
But remember, in the US, you'll need to use the code CYBER at the checkout to enjoy the discounts. In the UK you'll need to use the code SHOP40 to get the 40% off discount. 
With discounts on everything from stylish jumpers to jumpsuits, as well as kids and mens clothing (Christmas shopping, anyone?) it's one of the best Cyber Monday deals out there, and there's something for everyone looking to upgrade their wardrobe as the colder weather (and festive season) rolls in.
Here are our top picks for the J Crew Cyber Monday sale - just be sure to buy ASAP, as the deals will likely be finishing up in the next 24 hours or so.
J Crew Cyber Monday sale - quick links: 
Best J Crew Cyber Monday US deals
But remember, the J Crew Cyber Monday is coming to an end very soon - so shop these incredible deals as soon as possible!