The Only Skincare Products You Really Need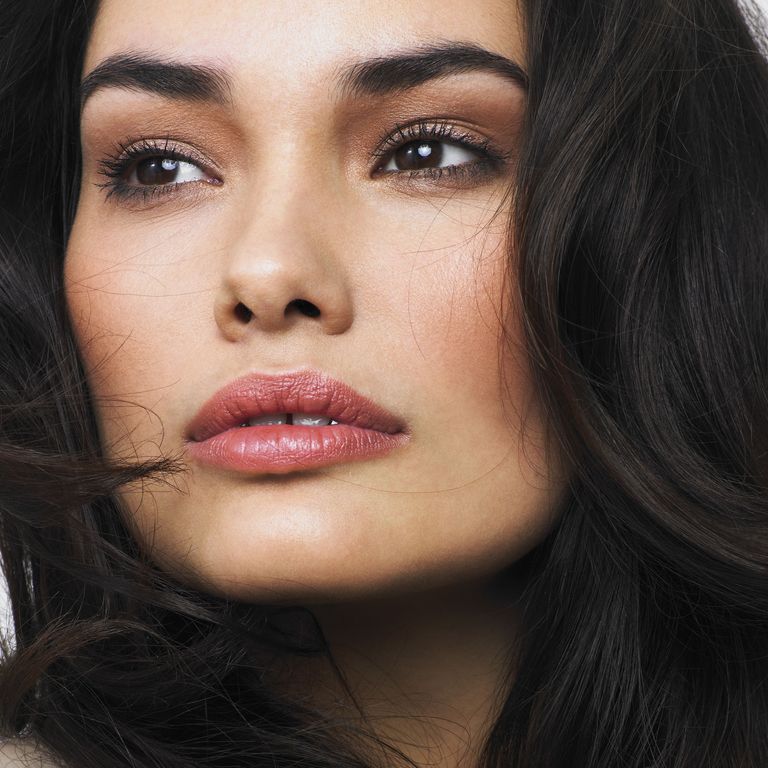 Discover which skincare buys you really need - and which ones you can remove from your daily routine
Does it feel like your skincare routine has gathered more and more steps as the years have gone by? With new skin care products being developed all the time, we have been led to believe we need to use them all every day to keep our skin in tip-top condition.
But what if we told you that it's only necessary to use some of these skin care products daily - and the rest occasionally? Our beauty experts have spent years researching the best cleansers, toners, moisturisers and serums to discover which ones you should be using every day - and which ones you only need from time to time.
The new CC Creams and BB Creams are great for summer and can cut out the need for moisturisers and serums - but aren't needed in winter, when you will be wearing heavier make-up. There's no need for us to exfoliate every day and it's not necessary to wear a serum and an oil. But toners - the one product we've dismissed for years - is making a come back with new benefits for your skin, making it a much-needed step in your skincare routine once again.
Read on to find out which of your favourite skin care products you should hold on to, which new skin care products to invest in and which ones to discard...
L'Oreal Revitalift Laser Renew Peeling Lotion Night, £24.99
Hailed as 'revolutionary', the new L'Oreal Revitalift products, including this peeling night lotion, are the first of their kind to match the anti-ageing effects of salon treatments. Research carried out on the products revealed that women who had been trialling the products saw a 16% improvement in their skin, compared to just 13% for those who recieved three sessions of laser treatment. The lotion works to reduce dark sport formation and speed up skin cell turnover through an overnight peeling effect. With such amazing results already, we think this will be a sell-out - get it quick!
Darphin Cleansing Foam Gel with Water Lily, £19
We should all cleanse twice a day, whatever our skin type. A gentle foaming cleanser is all our skin needs to remove make-up or prep the skin for moisturiser. Our favourite everyday cleanser is Darphin's Cleansing Foam Gel with Water Lily, which will leave your skin feeling soft and clean, ready for the next step in your routine. Find the perfect cleanser for your skin
Lancome Exfoliance Clarte, £29
Unless your skin is extremely oily and prone to flaking and break-outs, you should only exfoliate once a week. Lancome's Exfoliance Clarte is gentle enough to use on most skin types and will leave you looking radiant and refreshed. Find the perfect exfoliator for your skin
This Works Clean Skin Refining Toner, £19
Toner has been given a bit of a bad name in recent years and dismissed as an unnecessary step in an already lengthy skincare routine. But the new generation of toners are different and can really benefit your skin. This Works Clean Skin Refining Toner will help to finish off the cleansing experience, tightening pores and preparing skin so that it can absorb moisturiser more easily.
Liz Earle Smoothing Line Serum, from £7.75
As we age, it is essential that we use a concentrated eye cream to fight the signs of ageing. Liz Earle's Smoothing Line Serum will firm the delicate eye area, repairing fine lines and wrinkles and helping to prevent further damage appearing.
YSL Forever Youth Liberator Serum, £60
Adding a serum to your skincare routine is only necessary as we age. This extra layer of defence will help to plump sagging skin, smoothing out fine lines and wrinkles and helping achieve a flawless base. Try YSL's Forever Youth Liberator Serum, which uses the latest technology to reveal a more youthful you. Allow the serum to sink in fully, before applying moisturiser. Find the best serum for your skin
Clinique Superdefense SPF25 Age Defense Moisturizer, £37
Keeping our skin hydrated is paramount. A good day moisturiser should protect against antioxidants, UV rays and pollution. Clinique's Superdefense SPF25 Age Defense Moisturizer is a rich and creamy moisturiser that will do all of these things - and you won't have to apply a separate SPF - making it a vital step in your morning routine.
Clarins Super Restorative Night Wear, £70
Choose a specific night cream for evening - your skin has different needs at different times of the day. Skin is most receptive to repairing itself overnight, so a restorative night cream is best for all skin types. The Clarins Super Restorative Night Wear is an intensive moisturiser that will encourage collagen production to boost skin's elasticity, as well as preventing dullness, age spots and wrinkles.
Aromatherapy Associates Reviltalising Facial Oil, £41
It isn't necassary to use a serum and an oil - they have the same benefits. You may find it most comfortable to wear a serum in the day and an oil at night. The Aromatherapy Associates Reviltalising Facial Oil is great for firming and toning the skin and improving the overall texture of your skin. Apply before your moisturiser every evening.
Olay Regenerist CC Cream, £24.99
A CC Cream is great for summer. If you suffer from redness or discoloured skin, a CC Cream will help to clear these problems, giving you colour and coverage. Olay's Regenerist CC Cream is best for mature skin, reducing deep wrinkles, age spots and pigmentation. Use instead of serum, moisturiser and foundation - a great one-step product we can all use. Find the perfect CC Cream for your skin
Clarins BB Skin Perfecting Cream, £28
Much the same as a CC Cream, a BB Cream is similar to a tinted moisturiser, but with added benefits. Promising to moisturise, regenerate the skin and improve imperfections, a BB Cream is another one-step skincare product that removes the need for multiple creams and serums. Again, a BB Cream is good for summer, when you dont't feel you need as much coverage. Try Clarins' BB Skin Perfecting Cream for flawless results. Find the perfect BB Cream for your skin