Does sunscreen prevent tanning? The experts reveal all
We finally answer the age-old question—by protecting skin from sunburn, does sunscreen prevent tanning too?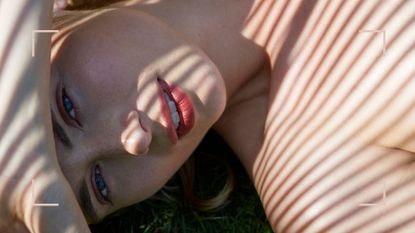 (Image credit: Getty)
woman&home newsletter
Sign up to our free daily email for the latest royal and entertainment news, interesting opinion, expert advice on styling and beauty trends, and no-nonsense guides to the health and wellness questions you want answered.
Thank you for signing up to . You will receive a verification email shortly.
There was a problem. Please refresh the page and try again.
Sunscreen is a non-negotiable skincare step. But does sunscreen prevent tanning as well as protecting our skin? This question often comes up in the run-up to summer, as while we know it's paramount to protect our skin from harmful UV rays, some of us still covet sun-kissed skin. But is there such thing as a 'healthy' tan?
Ask any dermatologist what the most important step in a skincare routine is and they'll likely say SPF. "It is essential to wear one of the best facial sunscreens every day, even when it's cloudy," says Dr Catharine Denning (opens in new tab), advanced aesthetic doctor, "this healthy habit will reduce the likelihood of sun damage." And as we know, sun damage increases the risk of skin cancer as well as premature skin aging and pigmentation.
Despite the risks, many of us still love to catch a tan in the summer months. But does sunscreen prevent tanning? And is there a safe way to tan? Here, we quiz the experts to find out everything you need to know about sunscreen.
Does sunscreen prevent tanning?
Can you still get a tan with sunscreen on?
To answer this question, let's start with a recap on UV rays. "The sun's UV rays are predominantly made up of two wavelengths, UVA and UVB," explains Denning. "UVB is responsible for burning, skin cancer and a small proportion of tanning, while UVA penetrates deeper into the skin to damage DNA that can lead to aging, some skin cancers, and tanning." To remember the difference, think A for aging and B for burning.
"Sun protection factor, aka SPF, only protects you from UVB rays and not UVA rays," continues Denning, "so using a sunscreen with SPF only will not prevent your skin from tanning." Note that it will also not protect against skin cancer and aging. "To protect against UVA damage, a broad-spectrum sunscreen is key."
Seeing as approximately 95% of the UV radiation to reach earth is UVA, a broad-spectrum sunscreen is really important. What's more, "In the UK, while UVB levels fluctuate with the seasons, UVA remains relatively static through the year," says Dr Anjali Mahto, consultant dermatologist. So, wearing broad-spectrum sunscreen in winter is just as important as it is in summer. "UVA will also penetrate window glass," adds Mahto—hence why experts recommend wearing SPF Face moisturizer with SPF indoors and while driving.
In short, a broad-spectrum sunscreen does prevent tanning, but it also provides protection against harmful UVA rays—something that SPF does not.
How does sunscreen work in the skin?
Sunscreen acts as an invisible shield that either absorbs, reflects or scatters UV rays to protect skin against sun damage. Most modern formulas offer broad-spectrum protection and can fall into one of two categories: mineral or chemical.
"Mineral sunscreen, otherwise known as a physical sunscreen, contains active ingredients like zinc oxide or titanium dioxide that reflect UV rays away from the skin," says Mahto. In contrast, chemical sunscreen absorbs the sun rays, turning them into heat, which is then released through the skin. "Chemical sunscreens need to be applied at least twenty minutes before going outside, while mineral sunscreens work instantly," adds Mahto.
Both types of sunscreens are effective and choosing the best SPF products for you largely comes down to personal preference. "Those following a skincare routine for sensitive skin may find that mineral sunscreens are better than those with chemical filters," says Mahto. While those who prefer a lighter, sheer texture may lean towards a chemical sunscreen.
Either way, the key is to ensure that you're fully protected—"a rough rule of thumb is a teaspoon per body area, so one teaspoon for your face, head, and neck," recommends Mahto.
Is there a safe way to tan?
The feeling of the sun warming your skin can be difficult to beat—especially when it results in a golden glow. But, as the experts confirm, there is no such thing as a healthy suntan.
"The skin produces melanin (skin pigment that we see as a tan) in response to UV damage to the dermis," explains Denning. Meaning any change to your skin colour—be it a tan or redness—is a sign of skin damage. Thus, protecting skin from tanning with a broad-spectrum sunscreen is a must if you want to future-proof your face.
As for the feel-good factor of sun exposure—"this is just as much from the warmth of the sun and light levels reaching your eyes," says Denning, who adds that "you can still enjoy basking in the sun with sunscreen and protective clothing on." If it's sun-kissed skin that you're after, "it is by far safer to use one of the best self tans from a bottle than it is to rely on the sun," says Denning. Noted! If you're a tanning newbie one of the best gradual tan formulas might suit. Keep up the appearance of a natural glow with our beauty editor's guide to how to get fake tan off hands.
Our beauty team's top sun-savvy products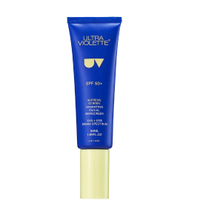 (opens in new tab)
Ultra Violette Supreme Screen Hydrating Facial Skinscreen SPF 50+ | RRP: $47/£34
This lightweight physical sunscreen is loaded with skin-loving ingredients (like antioxidant-rich Kakadu plum) to hydrate and brighten skin while protecting it from harmful UVA and UVB rays. It also sits extremely well under make-up.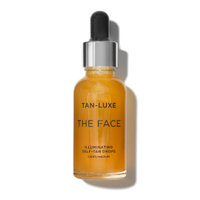 (opens in new tab)
Tan Luxe The Face Illuminating Tan Drops | RRP: $50/£36
For a sunless tan that looks believable, combine a few of these Tan Luxe drops with your go-to moisturizer. The more drops you add, the more intense the bronzing effect will be. Oh, and you can choose between light/medium or medium/dark to create the best fake tan for face on any skin tone.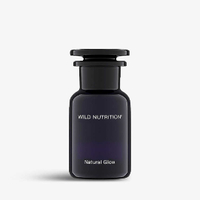 (opens in new tab)
Wild Nutrition Natural Glow | $112/£90 for 30 days
An antioxidant-rich supplement paired with a broad-spectrum sunscreen is your best defense against harmful UV rays. Natural Glow, an all-natural supplement, is a great choice—supporting the natural tanning process while boosting collagen production.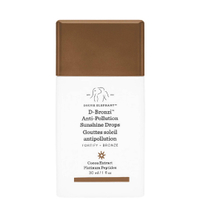 (opens in new tab)
Drunk Elephant D-Bronzi Anti-Pollution Sunshine Drops | RRP: $36/£31
For a sun-kissed glow without the sun damage turn your face to these Sunshine Drops from Drunk Elephant. The good-to-skin formula boasts chronopeptide (to mimic the antioxidant benefits of vitamin D), virgin marula and blackcurrant seed oils (to replenish skin) and antioxidants (to protect skin against pollution). Tick, tick, tick!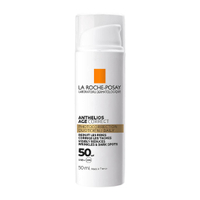 (opens in new tab)
La Roche-Posay Anthelios Age Correct SPF50+ Sun Cream | RRP: $36.99/£25
Skip moisturizer and go straight for this creamy SPF50 that protects skin from UVA and UVB rays while hydrating skin with hyaluronic acid and tackling hyperpigmentation c/o niacinamide. Skin is left nourished, comfortable, and protected.
---
woman&home thanks Dr Catharine Denning and Dr Anjali Mahto for their time and expertise
Emma Stoddart is a freelance beauty journalist and self-confessed skincare aficionado with over five years' industry experience. Emma has worked for some of the UK's top women's titles including Net-A-Porter, Stylist and Grazia. Her experience spans online and print as well as producing editorial shoots with some of the industry's biggest artists, including Val Garland. Asides from working with them behind the scenes, she's also had the chance to interview the likes of Patrick Ta, Pat McGrath, and Sam McKnight for all their insider tips and tricks.