Scalp oil for hair growth – does it work? Our beauty team investigates
We try out scalp oil for hair growth and get hair experts' verdict on the TikTok trend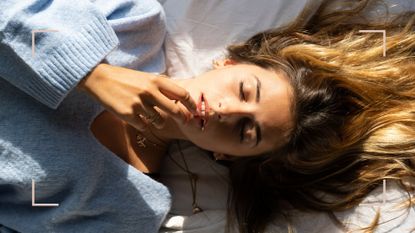 (Image credit: Future/Getty images)
woman&home newsletter
Sign up to our free daily email for the latest royal and entertainment news, interesting opinion, expert advice on styling and beauty trends, and no-nonsense guides to the health and wellness questions you want answered.
Thank you for signing up to Woman & Home. You will receive a verification email shortly.
There was a problem. Please refresh the page and try again.
Scalp oil for hair growth is a hot topic in beauty. Although many of us strive to keep our scalps oil-free, endless videos of long, strong manes on social media have raised the question of whether oiling your scalp is something that's actually worth trying.
In the world of hair care, scalp health is booming, with brands turning their focus to the root and introducing some of the best scalp treatments. I know what you're thinking - the words oil and scalp don't sit nicely together. For years we have relied on our best dry shampoo to keep hair a grease-free zone, but have we been missing a trick?
It's possible – scalp health is often overlooked. Admittedly, it's not a sexy topic, but it is essential to healthy hair growth. I spoke to A-list stylist Adam Reed, trichologist Mark Blake and dermatology specialist Dr Hasia Al Khubra to learn whether introducing oils to this area could be the key to unlocking your best-ever hair.
Scalp oil for hair growth, explained by the experts
Can scalp oil help with hair growth?
There is no magic potion that'll make your hair grow faster overnight. But if you are looking to boost your hair's overall health, Dr Khubra confirms that "Oiling can improve scalp health by providing much-needed hydration, vitamins, and minerals for nourishment, which then help your scalp lock in moisture.'' Blake adds that, "oils bring lipids to the scalp, which are fatty acids that, along with keratin, make up the foundation of our hair structure." So, like at-home keratin treatments nourish the hair, scalp oils, such as mustard oil for hair, will feed your scalp with the ingredients it needs to thrive.
Reed agrees, "Oiling your scalp gives intense moisturization, which helps to combat any scalp dryness. A good solid foundation will encourage healthy hair growth." That said, Reed doesn't think scalp oiling alone will help with hair growth. Supplements like biotin for hair and a good diet are the best ways to encourage your hair to grow. Blake agrees, adding that one should address, "health, genetics, stress, nutrition, medication and hormones" in order to boost your hair's overall health.
How does scalp health link to hair growth?
Blake explains that "scalp health is directly linked to hair health, so keeping your scalp in optimal condition is the perfect way to keep your hair looking and feeling great''. He notes, ''scalp health has been overlooked for years. People spend on expensive creams and exfoliants for their face, but they seem to have an invisible line on their foreheads and don't bother with the skin above it." Just as your skin needs the best cleansers and best facial exfoliator, your scalp needs love with products, and perhaps the odd scalp facial, too.
Dr Al Khubra agrees, "the condition of your scalp and rate of hair growth are very closely linked. Think of your scalp as the field for your follicles, much like how poor soil would result in poor plant growth. If your scalp is dry or inflamed, this can impact the health of your follicles and limit growth'.' She notes that common scalp concerns are dandruff and dry scalps but discloses that ''both cause flaking and itchy skin but are two different things.'' So if you are wondering how to get rid of dandruff, scalp oiling might not be your best option.
What happened when we tried scalp oil for hair growth
I'm hair-obsessed, and anything that will encourage my hair to grow a few inches is enough to spark my interest. Just check my search history, and you'll be sure to find how to make your hair grow faster at the top. Scalp health is something I have, until now, neglected. My current scalp routine extends only as far as using the best shampoo for colored hair. But since discovering the importance of scalp health, I was interested to try scalp oil for hair growth myself. Here's how I got on.
THE PROCESS
Blake recommends oiling your scalp once a week and gave me a simple process to follow:
STEP 1: Apply the oil before bed to a dry scalp.
STEP 2: Massage in and then leave overnight. I particularly liked the massage step; it helped turn this into a lovely pampering routine. Plus, Blake explains that scalp massage will also help increase blood supply - win, win.
STEP 3: In the morning, apply neat shampoo to your hair and scalp (without wetting the scalp as oil and water don't mix) and massage to loosen the oil.
STEP 4: Rinse with water, apply more shampoo and massage in. The double shampoo is essential to ensure no oils remain on the scalp, which can cause congestion.
STEP 5: Rinse with water, and then apply your regular conditioner, followed by your best hair thickening products, to give locks a boost of body.
THE RESULT
The results were pretty much instant in terms of the moisture levels of my hair. I have to be honest, I was worried that the excess oil would make my hair feel greasy, but it really didn't. I was surprised to hear from Reed that scalp oil for hair growth can, in fact, be really helpful in gently removing oils through the emulsification process. Who knew?
But what's the verdict on scalp oil for hair growth, specifically? Blake does explain that any growth results could take up to six months, so maybe lower any expectations of lioness locks within days. I now use scalp serums and oils regularly, and in just five months, I have seen new growth throughout my hair, especially around my hairline. My hair also feels so much healthier and honestly, I now couldn't encourage caring for your scalp more. These are some great products that I've tried in my scalp oil for hair growth journey.
Which oil is best for hair growth?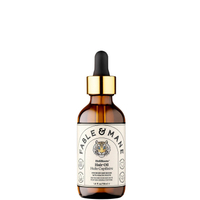 Fable & Mane HoliRoots Hair Oil | RRP: $52/£42
This pre-wash hair treatment is an ode to ancient Indian hair oiling rituals. It blends beauty hero caster oil with Ashwagandha and Dashmool to nourish the hair follicle while stimulating and strengthening the scalp.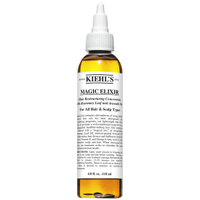 Kiehl's Magic Elixir Hair Restructuring Concentrate | RRP: $38/£30.50
Kiehl's are amongst those who are taking scalp care as seriously as they do skincare - and their scalp oil gets a thumbs up from us. Its formula treats your roots with a nourishing blend of avocado, rosemary leaf, and safflower oil.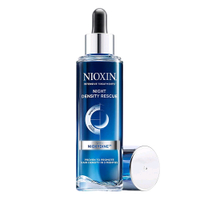 NIOXIN Night Density Rescue Intensive Therapy | RRP: $70/£50
If hair thinning is your concern, then this leave-in option is for you. Its clever formula works overnight, perfectly in sync with your body's natural regeneration process. It blends hydrolyzed caster oil with powerful antioxidants like vitamin E, caffeine, and biotin for a more active result.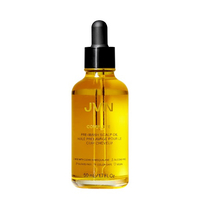 JVN Hair Complete Pre-wash Scalp Oil | RRP: $28/£24
Its time to add scalp hero to coconut oil's ever-growing list of beauty benefits. This golden blend pairs it with sunflower seed and jasmine oils. Plus, a dose of hemisqualane, makes this the perfect option if you have damaged or colored hair.
Sign up to our free daily email for the latest royal and entertainment news, interesting opinion, expert advice on styling and beauty trends, and no-nonsense guides to the health and wellness questions you want answered.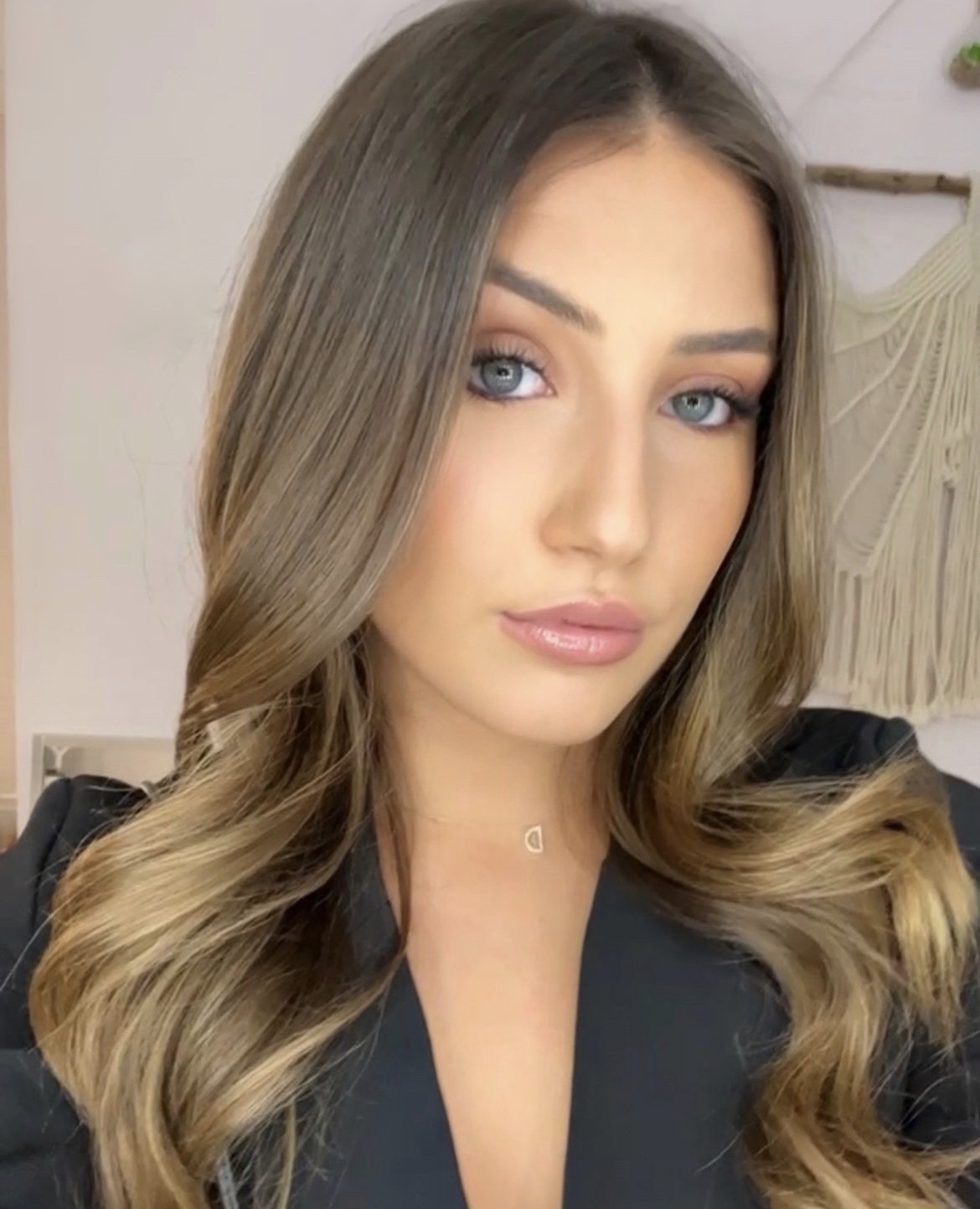 Darcy Brown is a print and digital beauty journalist with her finger on the pulse of the latest trends. She entered the industry as an intern for publications such as Fabulous Magazine and the Sun. Since graduating from university with a first-class BA Hons degree in Philosophy, she has thrown herself into all things beauty.
When she's not writing for Woman & Home and Weekly titles including Woman and Woman's Own, you can find Darcy working on editorial shoots and social media campaigns with some of the industry's leading experts, including George Hammer, Angelo Seminara, and Lan Nguyen Grealis.