The £10 Cleanser - Sold Every 5 Seconds - That Natalie Portman Loves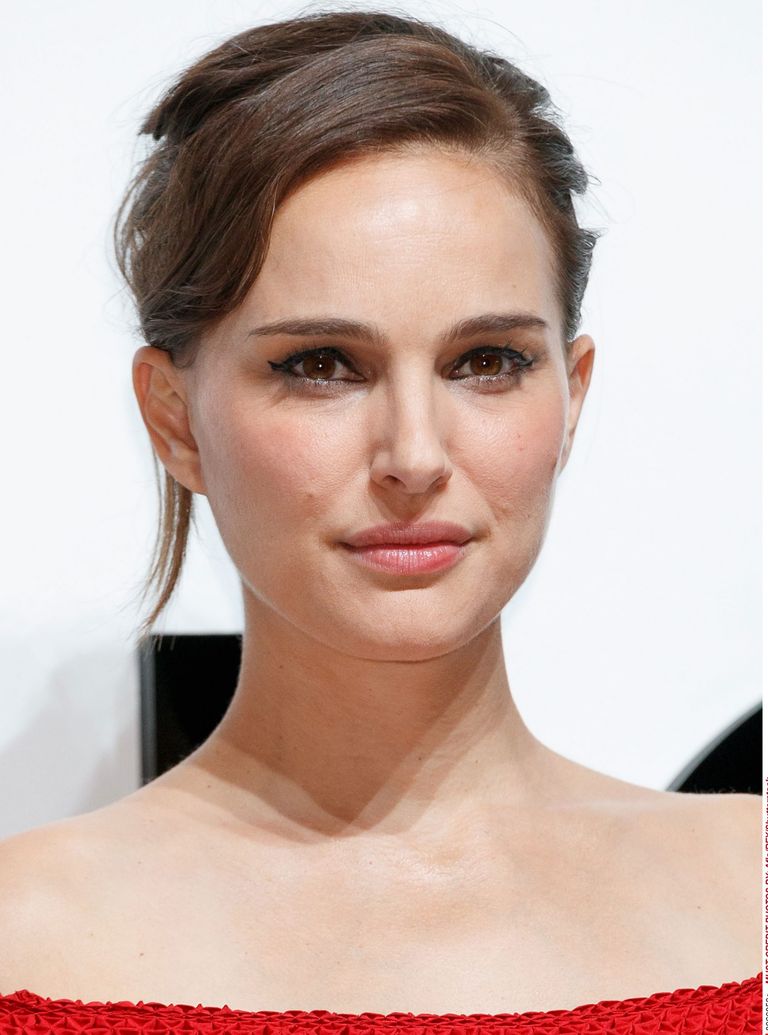 (Image credit: Rex Features (Shutterstock))
Here at Woman & Home, we're huge fans of Natalie Portman for her brilliant acting abilities and her fantastically captivating films - think Black Swan, Jackie, and The Other Boleyn Girl.
But if there's one other thing we admire the Hollywood superstar for, it's her effortlessly sleek make-up look, and her clearly flawless skin.
Being the Hollywood A-lister that she is, you'd expect Natalie to have a range of high-end premium products on hand for all her beauty needs. But it turns out, her skincare and beauty regime isn't quite as out of reach as we may have thought.
In fact, the actress relies on a budget beauty buy we would have never considered to take care of her skin. When it comes to taking her make-up off at the end of a long day, Natalie admitted to Harpers Bazaar US, "I always take off my make-up before bed, by double cleansing. I use Bioderma make-up remover".
The specific cleanser she's talking about is the Bioderma Sensibio H2O Solution Micellaire, which has proven so popular over the years that one now sells every five seconds worldwide.
Buy the Bioderma Solution Micellaire Cleanser here
The iconic micellar water was the first of its kind to come out, and has won rave reviews ever since then. And the best part? It sells for just £10.80 here in the UK! If it works for Natalie, we don't need much more convincing!
The actress then continued to reveal that she always finishes off her skincare routine with an eye cream from one of her favourite British brands, Pai. Although they're not massively well-known here, their products are highly commended, and are even sold in John Lewis.
Natalie revealed, "There's a British brand I like called Pai that has a great eye cream", making reference to the Pai Echium & Argan Gentle Eye Cream, which sells for £30. It's slightly more pricey, but if it leaves us with bright eyes like Natalie, how can we say no?
Buy Pai Echium & Argan Gentle Eye Cream here
Being who she is, it's inevitable that Natalie will also favour some more luxury products to help tie her beauty routine together too. So when it comes to showering, Natalie mentioned loving premium brand Christophe Robin to take care of her hair.
She said, "If I wash my hair, I use Christophe Robin Rose Shampoo and Conditioner. It's like a dream - they make my shower really wonderful".
The shampoo is priced at around £28, while the conditioner is sold separately for £30. So while perhaps the actresses haircare is a little more on the expensive side - it's clearly working for her.
According to Harpers Bazaar, the actress also always wears her "Dior concealer, mascara, and Grège lipstick, which is a good nude, or a bold red" for her make-up look, when heading out and about.
And of course, being their official spokesperson, Natalie favours a spritz of Miss Dior to cap off her get-ready routine.