Makeup to cover scars: 8 of the best full coverage products
Looking for an expert solution for acne scarring and sunken patches? Find the best full coverage foundations and the best concealers for scars here.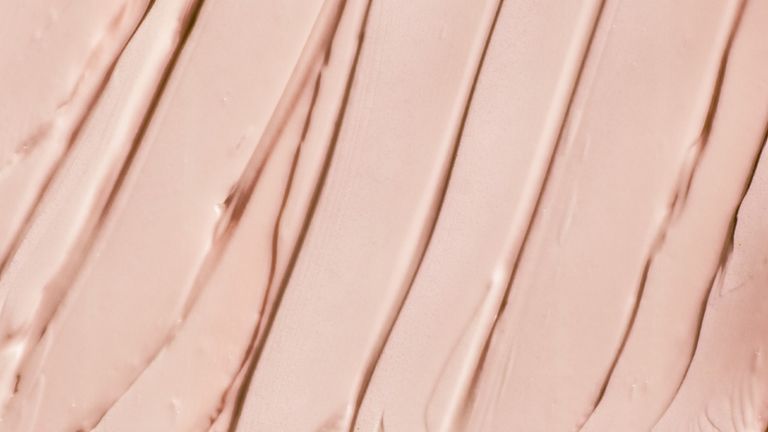 (Image credit: Getty)
We know it shouldn't bother us, but having marks or scars on our face can really knock our confidence.
Luckily having a cosmetic that helps cover them, from the best foundations to concealers and makeup primers can feel like a complete saviour.
Whether you're post-surgery or you have marks left from severe spots, you may want to know how to cover scars effectively.
Handy then, that we have secured some of the best tips and tricks from the top make-up artists in the industry.
The best products and tips for covering scars
How do you cover scars?
"Work in layers", says Rachel Hardie, NARS Lead Artist. "I would always layer product to cover scars and texture. Start by applying a primer to the skin to smooth the surface and prepare it for foundation or concealer.
VIEW NOW: Nars Smooth and Protect Primer SPF 50, £29, John Lewis
Not all scars are the same, says Chanel make-up artist Kay Montano. "Scars can be flat or raised, and although you cannot smooth out scarring with make-up, it can help conceal any discolouration. If the scar is red, you'll need a yellow or olive-toned concealer; if the scar is grey-black, you'll need richer apricot or terracotta (particularly with dark-skin tones).
Indent scars tend to be lighter than the rest of your skin, so opt for a slightly darker concealer when covering them. This will help to balance out the tones in your skin. Acne scars are the opposite and tend to be darker, so blend over these with a slightly lighter shade.
Kay continues: "Always use good light to apply your make-up and paint directly onto the scar with a small concealer (or lip) brush." The skin on scars is often shiny, so once you've finished layering colour, "set the make-up in place with a loose translucent powder. I find that pressed powders can be too heavy."
VIEW NOW: Chanel Poudre Universelle Libre natural finish loose powder, £40.00, Chanel
The best makeup products to cover scars
Best overall product for covering scars
Vichy Dermablend SOS cover stick, £15, Look Fantastic
If you ask anyone in the know about which product they'd recommend for covering scars, this would be it. Made by skincare giants Vichy, it not only blends away imperfections, but also keeps the skin moisturised and doesn't irritate sensitive complexions.
Most natural looking concealer for scars
EX1 Cosmetics Delete Fluide concealer, £10.50, Look Fantastic
The pigments of these shades somehow manage to mimic the natural tones in our skin like no other concealer we've tried. The formulation also contains vitamins and antioxidants to protect the skin while it covers.
Best concealer to cover scars with redness
Huda Beauty Overachiever concealer, £23, Net-a-Porter
A full-coverage concealer that doesn't crease or smudge on the skin. Plus, it also contains titanium dioxide, which helps with redness and inflammation.
Best budget full coverage foundation
Catrice HD Liquid Coverage foundation, £6.95, Just My Look
A purse-friendly option that proves you can get excellent coverage on a budget. Leaving the skin with a matte finish, it covers scars without looking caked.
Best colour match concealer for scars
Laura Mercier Secret Camouflage, £28.50, Laura Mercier
Blend the two creamy colours to find your perfect shade. Smoothing on to the skin, it leaves you with a soft yet full amount of coverage.
Best long-lasting foundation to cover scars
MAC Pro longwear nourishing waterproof foundation, £28, Look Fantastic
Whether it's a humid holiday or a hot flush, this guy has your back. It has serious staying power even through sweat, and it also covers scars without creasing or caking.
Best foundation to use on scars after surgery
Oxygenetix oxygenating breathable foundation, £45, Face The Future
Made specifically to care for the skin after cosmetic procedures, this is the best option for those wanting to cover new scars. The formula helps oxygenate the skin cells and uses ingredients like hyaluronic acid to keep the skin moisturised and healthy.
Best budget concealer to cover scars
Kryolan Dermacolor camouflage crème, £11.50, Kryolan
Made for professional make-up artists, this highly pigmented cream is designed to correct and cover whatever it encounters. Tip: albeit extensive, the shades in the range purposely lack dimension (in order for make-up artists to create multiple bespoke tones from their kit). This means that it might be wise to buy a few colours to create a more natural result.