How to get a perfect blow-dry, without even stepping into a salon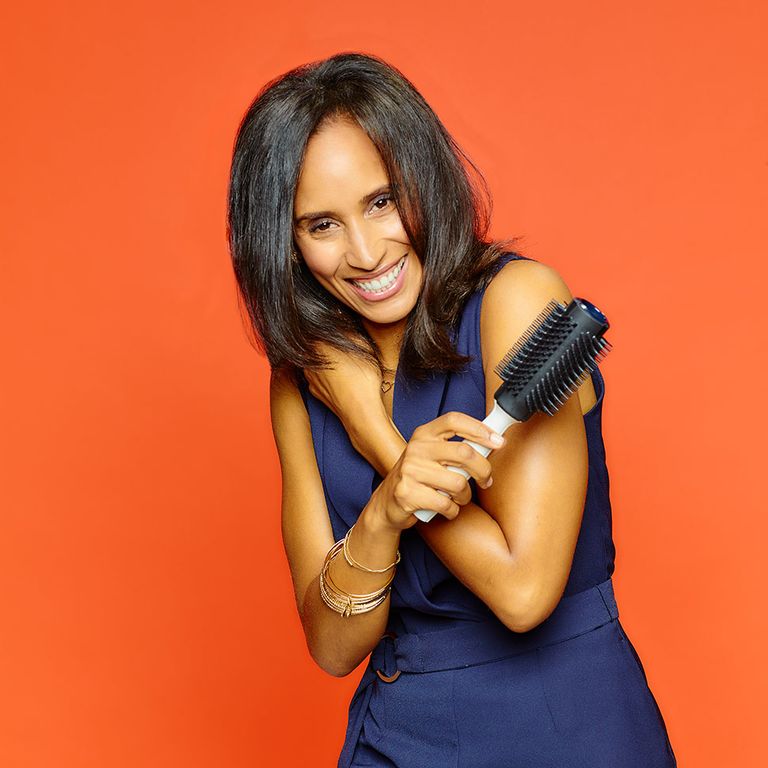 Promotional feature with Tangle Teezer
We already love The Original detangling hairbrush. But did you know you can now get Tangle Teezer Blow-Styling Tools to help recreate gorgeous blow-dry bar results, from the comfort of your own home?
These beauties tick all the essential boxes. They're easy to use, suit any hair type and avoid damaging hair. They'll allow you to go naturally smooth, or add lift and volume, depending on the tool you use.
With innovative two-tiered teeth technology, the Tangle Teezer Blow-Styling Tools have fixed-base teeth. Plus their built-in, free-flow tension draws water away, giving you a quicker, low-heat blow-dry for healthier hair.
Think bouncy, beautiful locks that look glossy and full of natural shine, without having to use heated styling appliances.
The Blow-Styling Smoothing Tool
The Blow-Styling Smoothing Tool takes hair from wet to dry, making blow-drying simple, gentle and quick, with no need for straighteners. It's perfect for smoothing frizz and leaves the hair smooth and sleek. A holiday haircare hero, this brush is a packing list must-have. Use post-poolside for a 100% natural blow-dry, with minimum damage.
The Blow-Styling Round Tool
Summer occasions like weddings, concerts and parties often call for a voluminous, glossy hairdo, and Tangle Teezer's Blow-Styling Round Tool delivers a blow-dry full of natural bounce and volume. How? Thanks to the groundbreaking teeth technology, hair is picked up at the root for great lift. So there's absolutely no need for tongs.
Available from Tangle Teezer, and at Boots and selected salons across the UK and Ireland, these two Tangle Teezer Blow-Styling Tools will deservedly take pride of place in your haircare kit.
Both tools come in two sizes - the bigger tool is for long to medium hair, and the smaller tool for short to medium hair. They're available to shop right now, and will help you achieve great results, every time you wash your hair.
Ready for salon-gorgeous hair? Of course you are...