Rice water for hair: how to make it and does it really work?
w&h beauty editor tries rice water for hair – and asks two trichologists if there's any truth to the TikTok trend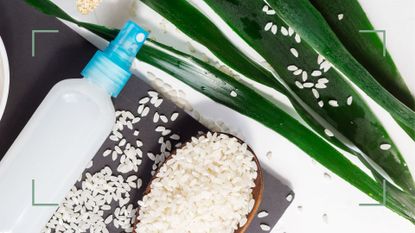 (Image credit: Future/Getty images)
I just knew rice water for hair was a TikTok trend before a quick Google search confirmed it. Most beauty editors can sniff out crazes borne of that particular platform these days: Intriguing name, homespun 'get crafty in your kitchen' technique, and more often than not a focus on making something shiny – your body, your hair, your 'clean-girl moisture-sandwich glazed donut' skin.
And why don't I learn tiktok beauty products and trends by using the app itself? Because like many self-respecting 36-year-olds I pulled up the social media drawbridge after Instagram. But, the fact that videos on TikTok mentioning 'rice water for hair growth' have had over 100 million views did catch my attention. And reading up on the technique definitely offers more compelling reasons to give it a go than other ill-advised beauty crazes (see: what is slugging) or even actively dangerous tiktok beauty hacks like sun cream contouring.
So I decided to try rice water for hair myself. But before that, I also decided to speak to some bonafide hair and scalp experts and get their take on this particular trend.
Rice water for hair, explained by the experts
What are the benefits of rice water on hair?
So many trends sweep TikTok it's easy to assume rice water for hair is just another fleeting craze. But as most conspiracy theories sprout from a seed of truth (so 'governments can be untrustworthy' becomes 'the world is controlled by alien lizard overlords') these rituals often have legitimate origins.
Rice water for hair is a technique used across Eastern Asia, but most famously in Huang Luo, a village in China where local women are world-renowned for their ultra-long hair, kept in beautiful condition with regular rinsing in rice water. The theory goes that by soaking rice in water and then fermenting it, the resulting protein and nutrient-rich liquid can help repair damaged hair and maybe even boost growth.
According to trichologist and Viviscal Ambassador, Hannah Gaboardi, there's definitely something in it. "Rice water is amazing for the hair and is probably one of my favorite at-home treatments. It's rich in minerals and vitamins which have many benefits for your hair. It's also rich in amino acids, which strengthen the hair and add shine and it contains a carbohydrate known as inositol which repairs protects hair from damage."
Does rice water promote hair growth?
If you experience hair thinning, or want to know if you can make your hair grow faster the promise of a DIY treatment that can boost growth is very alluring. But just as supplements such as biotin for hair can create the conditions for healthy growth, not the growth itself, this is another hair treatment that is beneficial but won't trigger new hair to emerge.
"Rice water will not stop or reduce a true hair loss issue," confirms Anabel Kingsley, Consultant Trichologist and Brand President at Philip Kingsley. "However, due to its high protein content, it may, from a purely cosmetic standpoint, give strands a thicker feel. A rice water rinse may also give strands extra shine."
How to make rice water for hair
This is pretty simple, and requires just three things: rice, water and patience. The secret of this treatment is in the fermantation, so set aside some time at least a day before you plan to treat, and follow Gaboardi's step-by-step instructions:
Rinse one cup (125g) white rice and strain to remove excess water
Add the rice and 250ml water to a bowl, and let it sit for at least two hours
Strain the rice with a sieve, keeping the water that is left over in the bowl
Put the rice water in a glass jar, cover it with a lid and let it sit at room temperature overnight or for one full 24-hour period to allow for fermentation
Once fermented, put the jar in the refrigerator and use within a week
A word of warning: "Rice water can be very smelly so make sure to add a little rosemary oil or lavender oil to take away the smell," advises Gaboardi. "When applying rice water, focus on your scalp and work your way through the hair shaft making sure you cover the whole hair shaft. Let it sit for five minutes, and then rinse."
What happened when I tried rice water for my hair
Confession: I'm lazy when it comes to hair treatments. Even the best hair masks in my collection (AKA luxury ones that I don't have to make myself) are used on a monthly basis, max. But this technique does seem pretty easy - and cost-effective - plus maybe making it myself would offer some motivation to actually use it?
I mixed the ingredients and hid the bowl on top of the fridge so my boyfriend didn't chuck it in our Friday night paella. The liquid turned cloudy after a few hours, like a good tonkotsu ramen, then after overnight fermentation emerged milky white and, yes, a little funky smelling. Apparently the longer you ferment, the more potent it becomes - but also the worse it smells. So I'll leave that between you and your nostrils.
I shampooed, towel dried then doused my hair in the rice water. This was probably the trickiest bit as the texture is so much thinner than your average mask, so a fair bit of liquid ran off my head and right down the plughole. Next time I'd decant it into a spray bottle to mist on instead. Confession part two: I left it on for twice as long as Gaboardi's recommended five-minute developing time. That episode of Real Housewives of Beverly Hills really sucked me in.
After rinsing, I didn't notice much of a difference, but after drying, my fine (and knackered by years of bleached babylights) hair definitely felt a little bit softer and a noticeable amount heftier. Rice water would definitely work as a pre-event treatment if you want to boost health but also add volume for a hair up style. That's a selling point vs most hair masks, which tend to leave hair all slippy and a nightmare for styling. The other benefits, like improved strength, are more of a 'trust its working' long game, but for a minimal investment, maximum satisfaction treatment, I'd definitely do this again.
Side effects of rice water on hair
The good news is, much like that other surprisingly kind TikTok hair trend, dressing gown curls, you are not likely to experience any negative impacts from using rice water in your hair properly. Using it too often could result in a bit of starchy build-up or overload the hair with protein, which can risk causing breakage in highly sensitized or weaker strands. This is easily avoided as long as you only apply rice water once every 10 days or so, rather than using it as an everyday rinse.
Rice water shampoo and treatments if you don't want to DIY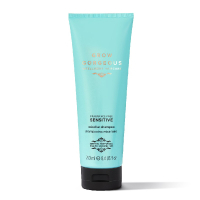 Grow Gorgeous Sensitive Micellar Shampoo | RRP: $16/£14
This combines the gentle purifying properties of the best micellar waters with a moisture-boosting cactus extract plus fermented rice water to strengthen.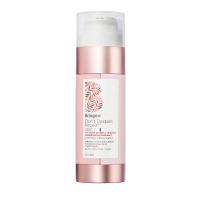 Briogeo Don't Despair, Repair! MegaStrength+ Rice Water Protein + Moisture Strengthening Treatment | RRP: $44 /£38
This intensive treatment is designed for anyone experiencing seriously dehydrated or damaged hair. Leave on for 10 minutes after washing for the rice water protein, rosehip oil, and algae formula to do their work..
Beauty Editor, womanandhome.com
As woman&home's Beauty Channel Editor, Fiona Mckim has tried more products than she's had hot dinners and nothing makes her happier than raving about brilliant finds on womanandhome.com or her instagram grid (@fionamckim if you like hair experiments and cute shih-tzus). Fiona joined woman&home as Assistant Beauty Editor in 2013 under industry legend Jo GB, who taught her everything she needed to know (learn about ingredients and employ extreme cynicism). She has since covered every corner of the industry, from interviewing dermatologists and celebrities to reporting backstage at Fashion Week and judging the w&h Beauty Awards.