How To Care For Curly Hair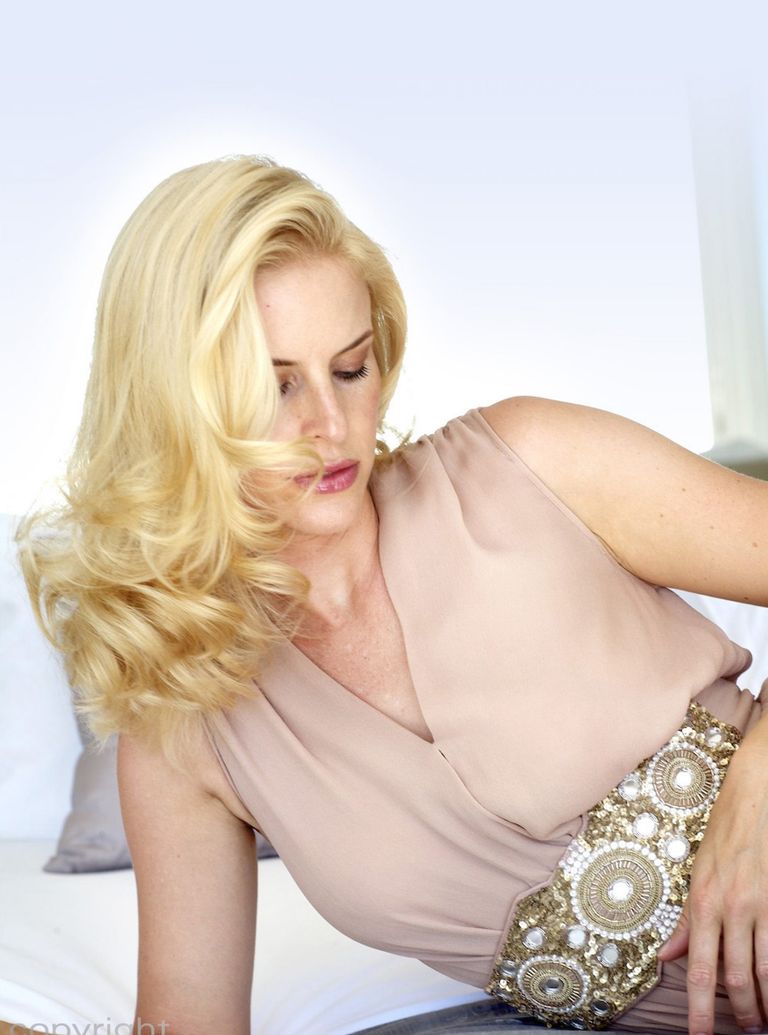 Bye-bye straighteners and hello the diffuser, with a bit of a tong and a lot more self-love. Time to embrace what nature gave you and work it!
"Over 60 per cent of the world's population have textured hair," says Sue Lever at Fudge Professional" but there's also a real trend for natural curls right now." Think Julien Macdonald, Burberry, Vivienne Westwood and Diane von Furstenberg A/W16 shows, which all sported curls of varying volume, length and texture.
DAILY CURL CARE TIPS
"Curly hair is more fragile than straight," says Bea Watson, Aveda Global Educator, Hair Styling. "The bend in the shaft makes it difficult for natural oils to be distributed, so curly hair is generally drier and thus more fragile."
SUPER CURLY "Thicker, coiledhair can benefit from a daily oil treatment, which instantly hydrates parched hair," says Bea. Apply to wet or dry hair that falls below the ears, which tends to be drier.
FINE & WAVY Use a protein-rich hair mask just once a week for a single shot of super hydration.
TAME CURLS A curl cream is your new best friend. "Start with a little," says stylist Matthew Curtis, "then you can always add more. Wrap wet hair in a towel to remove moisture, then ensure curls hang downwards to keep their shape as hair dries naturally. Avoid using a brush - use hands to control curls."
THE BEST PRODUCTS FOR CURLY HAIR
Aveda Be Curly Intensive Detangling Masque, £23, is a great in-shower treatment.
Great for every curl, Ojon Rare Blend Oil Total Hair Therapy, £12, is small enough to keep in your bag for emergencies - just one drop is needed.
Ghd Detangling Comb, £7.50, has wide teeth that don't snag hairs.
Applied to damp hair, Paul Mitchell Taming Spray Leave-in Detangling Conditioner, £9.75, gives great all-round control.
A multi- purpose creamfor coloured hair, Naturtint Anti- Ageing CC Cream, £8.49, contains antioxidant baobab extract to help repair hair and control volume.
HOW TO TONG A WAVE OR CURL
The trick is, the smaller the diameter of the tongs, the tighter the curl. "Wrap small sections of hair around a curling tong, backwards, away from the face, so you get more root lift," says Adam Reed of Percy & reed. "Keep wrapping all the way down to the end of the tong, curling the full length of your hair. Pull the tong out, leave the rolled hair intact and pin to the head. leave to cool and set, then release with a boing!"
ADAM'S TOP TIPS:
Blow-dry a strong-hold mousse into the hair before styling.
A mid-length cut with layers provides the best "Kylie" bubble curl.
layers will give curls a springier look, as there's less weight to pull them down
THE BEST CURL TIP EVER
"If your curls start to frizz, never dampen them - this will dehydrate them and cause even more frizz. Spritz with a leave-in conditioner instead," says Matthew, "this will restore your hair's natural balance."