The skincare secret Gillian Anderson swears by for a glowing complexion
And the bottle lasts for ages, too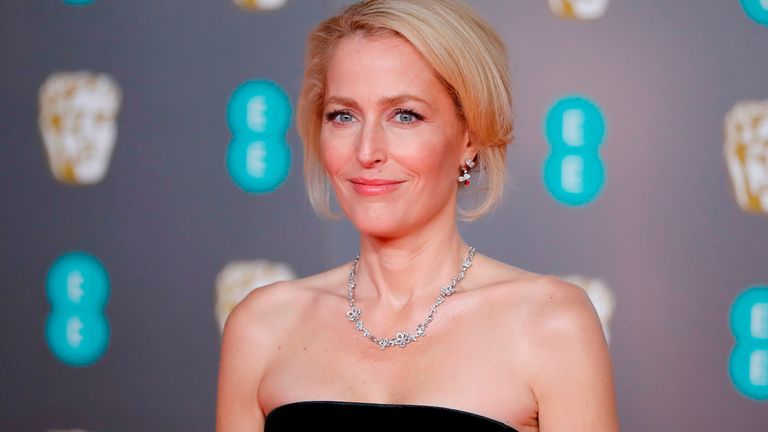 (Image credit: TOLGA AKMEN/Getty Images)
Gillian Anderson's favorite foundation is only one-half of the actress's secret to flawless skin (even if it is a cult best foundation by none other than make-up queen Charlotte Tilbury).
Aside from her Golden Globe-winning portrayal of Margaret Thatcher in The Crown, the actress is renowned for her glowing skin. In fact, Gillian, 52, is the poster girl for precisely why a dewy complexion, rather than heavy puffs of powder, is one of the best anti-aging tricks at our disposal.   
We know that hydration takes precedence in Anderson's regime - her product of choice not a fancy cream as one might expect but a gel moisturizer packed with hyaluronic acid, a molecule that holds 1,000 times its weight in water and is said to help plump up fines lines.
"There's a Clinique Moisture Surge Gel, which is kind of extraordinary for application in the afternoon, if you're starting to feel like you're drying up and need some hydration," Anderson told New Beauty.
While filming Sex Education, Gillian also waxed lyrical about Sarah Chapman's range in an Instagram post, saying, "All the products necessary to cleanse, tone, moisturise, prime, and polish [are] from Sarah Chapman's luxurious range."
But when it comes to her base, Gillian is by her own admission a huge fan of Charlotte Tilbury's Magic Foundation.
And it's not hard to see why considering the medium coverage foundation supposedly tackles every skin issue imaginable - from dry patches to redness and excess oil. 
The formula also contains ingredients plucked straight from your bottle of serum: there's hyaluronic acid to hydrate and antioxidants such as vitamin C to boost collagen production.  Tilbury has also added a mushroom ingredient to mop up that 11am shiny forehead and T-zone situation we're all too familiar with. 
Better still, the buildable coverage doesn't crack or suffocate pores and is priced at $40 - an affordable route to flawless skin as radiant as Gillian's.