That viral Dior lip oil worn by Jennifer Aniston is already on sale for Black Friday!
Been after that viral Dior lip oil? It's on sale for Black Friday now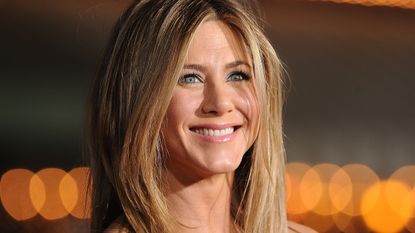 (Image credit: Getty Images)
The Dior Addict Glow Lip Oil had the beauty-obsessed corner of the internet swooning over its gorgeous lip-glistening powers this year and you can snap it up on sale ahead of Black Friday.
The viral Dior lip oil was even reportedly used to create Jennifer Aniston's beautifully radiant make-up look for her brand new Allure photoshoot.
The Dior Addict Lip Glow Oil is credited for creating the pretty pink and seriously glossy lip look Jen is sporting in the incredible shoot and you can snap it up at a discounted price right now.
The nourishing lip treat infused with cherry oil is priced at just £24 at John Lewis now, as part of their early Black Friday offerings. The perfect opportunity to get your hands on what plenty of people are hailing one of the best lip balms around right now.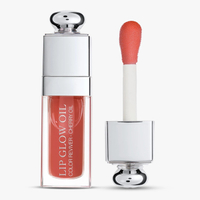 (opens in new tab)
Dior Addict Lip Glow Oil: £30 £24 | John Lewis (opens in new tab)
After going viral this year, the ultra nourishing Dior lip oil is the perfect combination of hydrating lip balm and glistening gloss. Enhancing lip color and protecting your pout, the Addict Lip Glow oil is perfect for creating a natural look while adding a touch of moisture.
The viral Dior lip oil is available in five shades, from almost clear to a rosy red tone to give your lips a healthy looking glow.
Thanks to John Lewis' generous pre-Black Friday discount, you can save £6 on the stuff now. But be quick, as we doubt they'll stay in stock for long.
The iconic product has been showered with rave reviews online and there's endless TikTok uploads from beauty addicts professing their love for the stuff.
With fan's forever hyping its oily, non-sticky texture, delicious scent and ability to revive lacklustre lips, so many say that it's totally worth the hype.
"Love it! Worth the price? I'd say so, definitely a high quality product that works really well," one John Lewis shopper penned on the site, giving the lip oil five stars.
"As good as the hype for it. Glossy but not sticky. Would be even better with some finely milled glitter specs. Cherry shade gives a nice pink to the lips. Love," another agreed, giving it full marks again.