This almost-never-discounted Mulberry silk pillowcase is just $15.90 in the Prime Day sale
A Mulberry silk pillowcase is the beauty industry's best-kept secret (and a Prime Day beauty bargain you won't want to miss)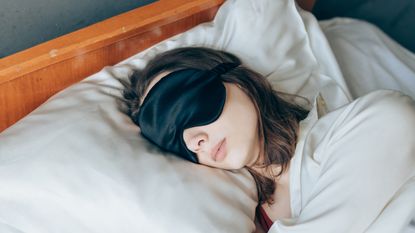 (Image credit: Getty Images)
You can't put a price on a great night's sleep. Or can you?
Silk pillowcases aren't just another beauty industry fad. When you spend hours every night with your head jammed into a pillow, it causes friction that not only leaves you with some serious bed head the next morning, but over time can actually cause wrinkles and even damage to the skin.
Enter silk pillowcases, the easiest beauty hack we've ever tried (we recommend teaming with one of the best pillows from our expert-approved buyer's guide for a luxurious night's sleep). And there's no better time for you to try it, too, as this Mulberry pillowcase is on offer for today only— it's one of the best Prime Day deals for 2021.
Amazon is offering a rare $6.66 saving (opens in new tab) on this luxe LilySilk Mulberry silk pillowcase as one of today's top Prime Day beauty deals.
View the dreamy deal below.
---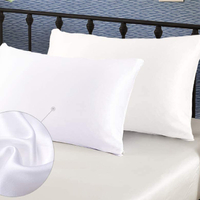 (opens in new tab)
LilySilk 100 Pure Mulberry Silk Pillowcase Cover for Hair with Cotton Underside $15.90 $20.30 (save $4.20)| Amazon (opens in new tab)
Made from pure 100% Mulberry silk, this luxury pillowcase feels like no other. Hypoallergenic, breathable, and machine washable, it doesn't come as a surprise that this is one of Amazon's bestselling pillowcases. At a special price for a limited time only, this is a Prime Day splurge well worth making.
It goes without saying that the less friction your hair and skin are forced to contend with, the better you'll wake up looking. But silk pillowcase benefits are convincing, as they can actually help to prevent wrinkles and hair breakage in the long term. Not only that, but silk also has inherent cooling properties, making it an ideal fabric for the summer months, or for women who are dealing with hot flushes.
"I have been using this pillowcase for over a month now and can honestly see a difference. I have very fine, thin hair and since using this pillowcase have seen a noticeable difference. My hair is much softer, less greasy, not flat to my head, and more manageable in the mornings," reads just one of the thousands of five-star reviews on Amazon.
"I used to rely on dry shampoo but now I don't feel the need to use it as much. I also suffer from very sensitive eczema-prone skin. While I can't say it has improved this I can definitely say my skin is not irritated at all by this pillowcase (unlike standard cotton pillowcases). I also have had no issues machine washing it. I highly recommend and will be purchasing more."
While another customer wrote, "My pillow is important to me and it took a while to find the right one, this cover has just made it even better and although I was skeptical about the claims for reducing hair frizz, amazingly it seems to have done just that. I have already bought one for a friend and am ordering another for myself."
As if we needed any more convincing.
Remember, this deal is for a limited time only, so get it here before it goes (opens in new tab).
A sound investment for your skin, hair—and your sleep.