The make-up gift sets we predict will sell out before Christmas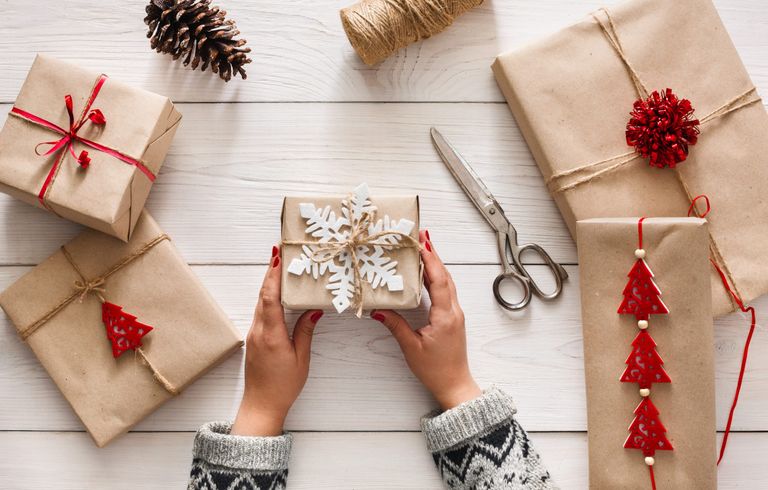 Is it too early to say the C word?
Not when it comes to make-up gifts. Every Christmas beauty brands strive to outdo themselves (and each other) with make-up gift sets that are bigger, better and more beautiful than before – and the crème de la crème tend to sell out fast.
This isn't really surprising when you consider how universally well-received beauty gifts are, lets face it, it's an easy win whether you're buying for your niece, your nan or that woman at work you got in secret Santa but have never actually spoken to. Add to that the fact that make-up gift sets tend to be brilliant value for money compared with buying the products separately and no wonder they cause a festive shopping frenzy.
MORE:6 things I changed about my make-up routine when I hit 50
So we've established it pays to be organised, but how do you know which gifts will be this years big hitters? Because I've found them for you! These (in my opinion) are the most desirable makeup gift sets available to buy now but likely to be snapped up faster than you can say "sold out - back in stock soon."
Benefit I Brake For Beauty! £34.50
SHOP NOW: Benefit I Brake For Beauty!, £34.50
Benefit excels at Christmas and this year is no different. There are plenty of cute gift sets to choose from but this is my personal favourite, and clearly I'm not alone as it's already sold out online and had to be restocked. Not only is it worth a whopping £86.50, it contains four of Benefit's most iconic – and useful – products: PoreFessional Pore Primer (aka one of the best primers on the market) Gimme Brow (aka the easiest brow enhancer ever) Hoola (aka the suits-all sparkle-free bronzer) and Bad Gal Bang (aka the 2019 W&H beauty award winning mega mascara) Sold!
Charlotte Tilbury Instant Look In a Palette, £49
SHOP NOW:Charlotte Tilbury Instant Look In a Palette, £49
I can't think of many people who wouldn't want this under the tree. It's the ultimate combination of sexiness and usefulness, containing everything yo need for a full makeup look (except mascara) Charlotte Tilbury has released 'instant look in a palette' compacts before with various shade combinations and they always sell like hot cakes baked by a GBBO winner. This one is particularly desirable with its very 2019 but also very flattering bronze, rosewood and champagne shades. I'll be using it to create the easiest party smoky eye come Christmas party season.
Rouge Dior Collector Couture Coffret, £138
SHOP NOW:Rouge Dior Collector Couture Coffret, £138
I had you at Dior, didn't I? This limited-edition firework studded pouch has so much more to offer than just designer appeal. Unzip the to reveal six Rouge Dior lipsticks, one in a twinkling case you'll be proud to reapply at parties, the rest in sleek tubes that can be swapped into the star sparkler as you wish. The shades are wearable, finishes variable from sheeny to matte and textures supremely comfortable. In short, you'll wear everything here for years to come and that includes that chic little pouch itself. It's limited edition, and, I imagine, soon to be a collectors item too.
BareMinerals Bare Glow On The Go, £20
SHOP NOW:BareMinerals Bare Glow On The Go, £20
'Tis the season of a million makeup palettes, and while those giant eye compendiums with 20+ shades look dazzling, they also tend to be clunkily inconvenient and filled with not-so-useful stuff (hello blue sparkly shadow) This is the antidote; it's pretty, but also lightweight enough to carry in your bag without pulling a muscle in your shoulder. It contains three products, every one of which you'll use down to the pan. The suits-all Graceful Rose Gen Nude blush, a radiant but not scarily so Endless Glow Pressed Highlighter in Free and Endless Summer Bronzer in Warmth, which looks fairly dark but applies sheer and subtle on any skin tone. Top marks to BareMinerals for making something so desirable, with their usual kind-to-skin ingredients at such a great price – you wind find anything lovelier for £20.
Elizabeth Arden The Holiday Collection, £65 (when you spend £40)
SHOP NOW:Elizabeth Arden The Holiday Collection, £65 (when you spend £40)
I think it's fair to say this is the motherload – yes, you have to spend £40 to buy it at that ridiculously low price (I'd recommend the amazing Retinol Ceramide Capsules Line Erasing Night Serum, £42 for 30) But, look at what you get in return - £335 worth of Elizabeth Arden skincare and makeup plus that chic red vanity case. Give it to someone you really, really love, which could be yourself. No judgement. I could bang on about how brilliant everything here is, but a gift this fabulous needs nothing more than a complete list of its contents and a stern warning to get yourself to a counter, stat. This won't hang around for long:
Advanced Ceramide Capsules Daily Youth Restoring Serum 30 capsules (full size)
Advanced Ceramide Capsules Daily Youth Restoring Eye Serum 7pc
Grand Entrance Mascara
Brush set with 3 Brushes
3 Compacts: 2 Eye Shadow & Blush, 1 Highlighter
2 Pencils: 1 x eye, 1 x lip
4 Lipsticks