Is this the best foundation in the world? 160,000 5* reviews are hard to argue with
*Adds to shopping cart straight away.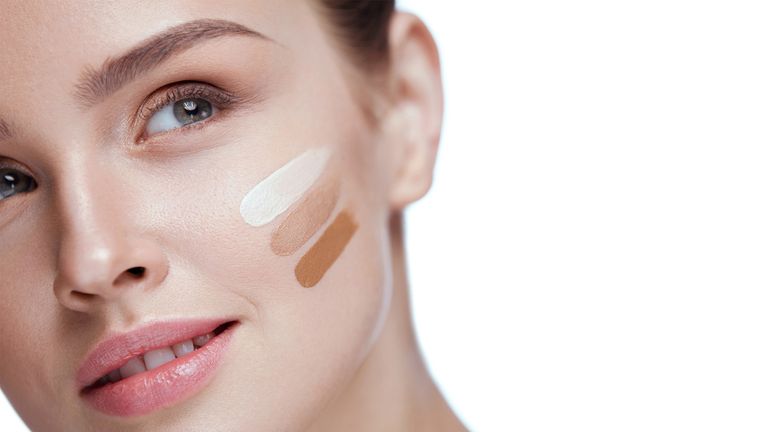 (Image credit: puhhha/ Getty Images)
In a sea of bases, finding the best foundations is not an easy task. But the Il Makiage foundation is currently storming up the makeup charts with over 49,000 Google searches. No wonder when you consider its evangelical fans have propelled Il Makiage to the fastest-selling beauty brand in the US. Not bad for a beauty baby that's just over two years old. 
The foundation in question is the Woke Up Like This Foundation - the undisputed brand's besteller, which has accumulated over 160,000 glowing reviews. Available in no fewer than 50 shades, it's definitely full coverage and definitely matte. It also contains blurring powders to make skin look flawless,  which immediately makes it Instagram fodder for bloggers on social media.
And yet, what makes Woke Up Like This a smart choice is that it somehow also manages to avoid suffocating pores or making skin look too 'done' so it's good for real life, too. Plus there's the added bonus of hyaluronic acid and vitamin E for hydration so the formula never cakes. 
How to pick your Il Makiage foundation shade
Choosing an Il Makiage foundation isn't simply a case of hit the beauty counter, pick a shade in poor lighting conditions and hope for the best. The fact that its operations are predominantly digital means they are well honed to deal with the current boom in online shopping. 
It also speaks of Silicone Valley cleverness to millennials, who make up the majority of its customers. 
And when we say digital, what we actually mean is that Il Makiage is confident it can pick the correct foundation shade, without ever seeing your face, simply by using an algorithm on its website.
How? Via a 90-second PowerMatch quiz, which covers all the basics: what skin type are you? "Dry – married to my moisturiser," "Oily – I live for blotting papers," "Combination – each part of my face has a mind of its own," and "Balanced – yeah, I'm blessed."
Also, what kind of coverage are you after? And then the slightly surprising: how do you like to apply your product? Fingertips or brush.
Next a series of four faces appear. You click on the one that looks most like your skin tone (Il Makiage has identified over 700 skin tone combinations FYI) and repeat the process with more faces, until you finally click on the skin tone that most resembles yours. It's a bit like when the FBI do a photo line-up on a cop show and someone whittles the choices down to just one culprit through a process of elimination.
All of which is pretty clever, no?