Davina McCall is raving about these reusable makeup remover pads - and they only cost £9
Yes, reusable makeup remover pads are a THING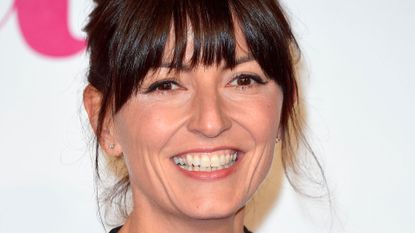 (Image credit: Karwei Tang/Getty Images)
Reusable makeup remover pads are likely to be the least of your worries when building a sustainable (opens in new tab) beauty routine. You're probably too busy investigating the ingredients list or whether the packaging can indeed be recycled (opens in new tab).
But what goes on must come off - all the better if it does so in an eco-friendly manner.
Every day we mindlessly sweep a cotton make-up pad over our faces to remove the day's make-up and grime.
But let's take a step back for a moment. Cotton is actually considered one of the worst fabrics for damaging the environment as production involves a huge amount of water and substantial use of pesticides, which causes pollution.
So what is the alternative?
(opens in new tab)
In a bid to cut down on waste, Garnier has created its first reusable pads made of earth-friendly microfibre.
These pads last up to 1,000 washes, the idea being that you use them multiple times (with water or with your favourite micellar water (opens in new tab)) and then chuck them in with your normal laundry. Pretty impressive, no?
Well, Davina McCall clearly thought so as she has posted about how "they feel really soft and they're reusable" on her Instagram Stories.
We're sold.
Fiona Embleton is a beauty writer who is now Acting Beauty Editor at Stylist. She is obsessed with Isabel Marant and cats.