15 surprising beauty uses for Vaseline
This iconic product should be an essential part of your beauty routine.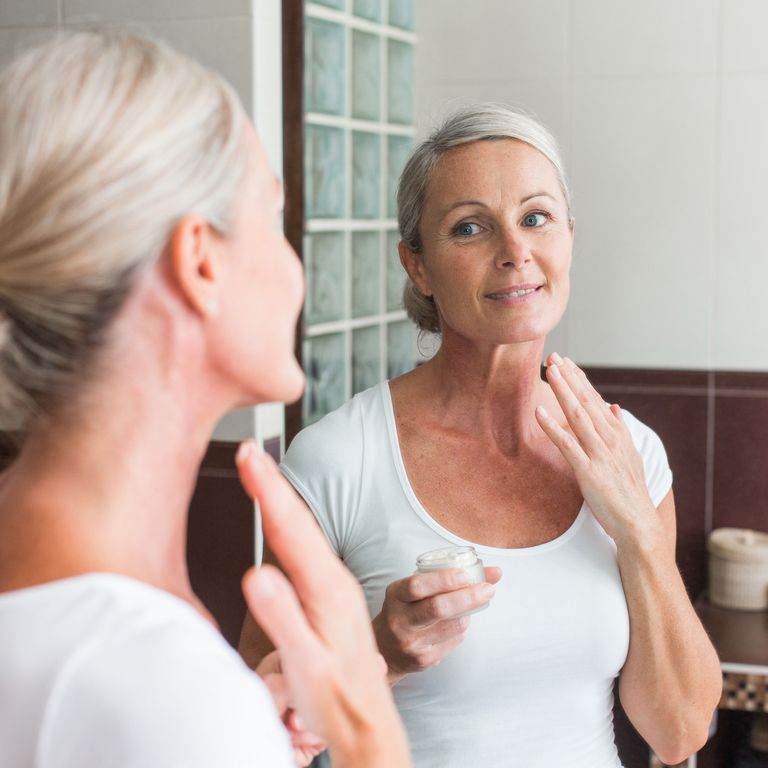 (Image credit: Rex Features (Shutterstock))
Since 1872, this medicine cabinet classic has played an intrinsic role in British family life. From childhood knee grazes, to glossy teenage lips, to soothing dry skin, Vaseline has been here for us. There might be a large well-loved tub of the original Petroleum Jelly in permanent residence in your bathroom, or perhaps you have a pot of Lip Therapy in every handbag. Either way, you'd be hard pushed to find many people without some kind of connection to Vaseline. Who hasn't turned to that little tin in a beauty emergency?
Why celebrities love Vaseline
Celebrities love Vaseline for the same reason we do – its versatility. On one of her TV shows, US model Tyra Banks declared Vaseline as her top beauty secret then gave out a pot to everyone in the audience. And a US magazine reported that Jennifer Aniston puts it on her lashes at night to condition them. "My mom taught me that," she said.
Frieda Pinto was quoted saying she uses Vaseline on her eyelids because "it gives youa dewy, angelic look". Meanwhile, Joan Collins uses it to soften the skin on her elbows. Kelly Rowland and Jennifer Lopez are also rumoured to be fans and it's a staple on fashion shoots, where it helps professionals work their magic – from highlighting cheekbones to smoothing split ends.
Why is Vaseline so popular?
Firstly, it's bonkers cheap, at about £2.09 for 100ml, and is one of the most multi-functional products money can buy. It can help with so many things, from preventing your home hair dye job from staining your skin, to adding shimmer to yourlipstick. So, if you've got some hanging around, whip it out and enjoy our round-up of the best uses for Vaseline. If you aren't already a convert, you will be after this.
15 brilliant uses for Vaseline
These uses for Vaseline will keep things soft and supple and make your life a little easier.
Quash a blister
New shoes rubbing? A dab of Vaseline will lubricate the area and temporarily halt blister-causing friction (for an hour or so at least, until you can get yourself to Boots for those heavenly Compeed plasters).
Prolong your perfume
Want your perfume to last longer? Try dabbing some Vaseline on your wrists and neck before spraying, which prevents the fragrance molecules from evaporating.
Use as clear mascara
Brush Vaseline through your eyelashes with a clean lash comb for a natural look on 'no make-up' days.
Avoid hair dye disasters
If you dye your hair at home, rub Vaseline around your hairline to prevent the dye running and staining your forehead and neck.
Remove stubborn make-up
Waterproof mascara is notoriously tricky to remove, but if you start by smudging a little Vaseline into your lashes, you'll find it dissolves quickly and comfortably with no harsh scrubbing. Clean off any excess with your usual cleanser.
Prevent manicure mistakes
Giving yourself a home manicure? Apply Vaseline to the skin around the nails before you paint for perfect results every time. Once the polish is dry, you can wipe away the Vaseline to clean up any rogue polish without smudging your efforts. Incidentally, Vaseline is also an excellent cuticle moisturiser, so you get two benefits in one.
Turn matte lipstick into gloss
Simply apply some Vaseline over your matte lipstick for a glossy finish, plus extra comfort and staying power (the Vaseline will transfer to your glass when you're drinking, protecting the lipstick pigment).
Smooth cracked heels
Suffering from cracked heels. Here's a solution. Burr away rough skin for five minutes, rub a generous amount Vaseline into your feet before bed, put on cotton socks, and voila! When you wake up, no more cracks.
Highlight your skin
This is one of the easiest ways to give skin a healthy glow, and make-up artists have been doing it for decades. Dab a tiny amount of Vaseline on the tops of cheekbones, brow bone and Cupid's bow avoiding your chin, nose and forehead to ensure you look sheeny, not sweaty.
Soothe sunburn
Caught out in the sun? We've all been there. Luckily, Vaseline is a humectant, meaning it prevents loss of moisture from the skin barrier, so apply a thin layer immediately to any patches of sunburn to relieve sore skin.
Make a homemade exfoliator
Why splash out on pricy body scrubs when you can make one using a few kitchen staples? Mix Vaseline with sugar or sea salt and rub into dry skin for 30 seconds per area before stepping into the shower – an instant solution to scaly skin.
Conceal a sore nose
Chapped skin around the nose can be calmed by a little dab of Vaseline. Simply mix a little in with your regular concealer to conceal redness while it helps heal dry, flaky patches.
For streak-free tans
Rub onto the driest bits of your body (elbows, knees and wrists) as these are the areas where the active ingredient in self tan, DHA, typically collects and causes streaks. By creating a barrier you can ensure you'll get a spray-quality tan.
Get skin-baring confidence
If getting your legs out makes you a little bit nervous, try mixing equal parts Vaseline with your regular face foundation (about coin-sized blobs of each) to create an instant body perfector with a flattering sheen.
Tidy rogue eyebrow hairs
A strong, neat brow can take years off, and keeping those hairs in line is a must! Smooth a little Vaseline over your arches and brush through with a clean brow brush. The result is defined brows that keep their shape without the crispiness of some brow gels. If you're feeling brave, go that extra mile and tint your eyebrows at home.