The best neck creams and treatments to smooth, plump and firm
From the best neck creams to massage tools, these are the jawline, neck and décolletage treatments our beauty team rate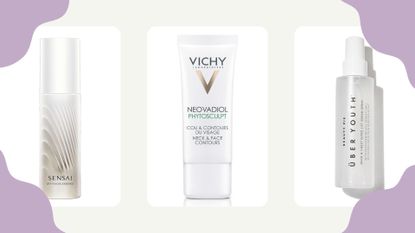 (Image credit: Future)
woman&home newsletter
Sign up to our free daily email for the latest royal and entertainment news, interesting opinion, expert advice on styling and beauty trends, and no-nonsense guides to the health and wellness questions you want answered.
Thank you for signing up to Woman & Home. You will receive a verification email shortly.
There was a problem. Please refresh the page and try again.
The best neck creams and treatments should work like any great skincare does, tackling your concerns in the most efficient and pleasant way possible.
It's easy to get excited about a snazzy new ingredient, or the best skincare products that promise wildly age-defying results. But let's be honest, the neck is often a noticeably neglected area. "As we age, our skin becomes less elastic and less able to resist gravity, which can cause the face to sag," explains Dr Maryam Zamani, Oculoplastic Surgeon & Facial Aesthetics Doctor, and Founder of MZ Skin. Why use a neck-specific product? "The skin on the neck is some of the thinnest on the body," explains Aesthetic Doctor, Dr Ahmed El Muntasar. "With phones, we are constantly looking down, so you can get a lot of pull and push, which causes the skin to keep on thinning. For this reason, the neck is not very tolerant to active ingredients, so being careful with this area is important."
What's more, the major muscles running down the sides of our necks are not supported by bones in the same way they are in the face, meaning they are naturally less taut. Plus, our necks are as exposed as our faces to UV and pollution yet we don't always deem the area worthy of our best facial sunscreen or best vitamin C serum. If any of this sounds familiar to you, using the best neck creams and treatments will help your décolletage level up with the skin above the chin.
How we tested the best neck creams and treatments
Why you can trust Woman & Home Our expert reviewers spend hours testing and comparing products and services so you can choose the best for you. Find out more about how we test.
So many neck creams, serums, and devices make huge claims, and it's worth saying that there is no magical product that will radically, instantly transform skin texture or tighten it up. Even the best neck creams and treatments are a long game, so with this in mind, the w&h beauty team tested a wide range of buys over at least a four-week period in order to allow cumulative results to build.
As well as checking how our skin responded to the claims made by each product – be that fading pigmentation, smoothing lines, or plumping dehydration – we also assessed each treatment on its packaging, ingredients, ease of use, and value for money. These were the ones that came out on top.
12 effective neck treatments, tested by our beauty team
Clever creams and serums
1. Vichy Neovadiol Phytosculpt Tightening Face and Neck Cream
Best neck cream for menopausal skin
Specifications
RRP: $38//£32
Key Ingredients: Phytosterol, Proxylane, Vichy Mineralizing Water
Product Type: Cream
Reasons to buy
+
Suitable for sensitive skin
+
Good value
+
Instant and long-term effects
+
Redefines contours
Reasons to avoid
-
Fragrance may be off-putting to some
You don't have to spend a lot of money to get the best neck cream - this proves that theory. The whole Neovadiol range helps to target the effects of menopause on the skin, which in this case means a loss of elasticity and firmness. Powered by proxylane, which mimics a hormone in the skin that wanes during menopause, the cream helps to boost the skin's natural regeneration, strengthen it and alleviate the appearance of creases.
Expect to see short and long-term gains. On testing, we found that once the balm was massaged in, it cooled it right down creating an invisible corset effect that helps everything feel tighter within seconds. Long term, our skin appeared plumped, hydrated, and creases were less noticeable.
2. Beauty Pie Uber Youth Neck & Chest Super Lift Serum Spray
Best neck treatment for sun damage
Specifications
RRP: $75/£75 (non-members) $22/£17 (members)
Key Ingredients: Niacinamide, Peptides, Oligogeline, Kigeline
Product Type: Spray-on serum
Reasons to buy
+
Spray-on formula is easy and quick to use
+
Targets pigmentation
+
Refreshing formula
Reasons to avoid
-
Expensive if you're not a Beauty Pie member
The chest is notoriously prone to sun damage, which isn't surprising when you think it's as 'on show' as often as your face (unless you have a penchant for polo necks) This powerful serum is a one-stop shop for neck improvement and targets everything from pigmentation to loss of elasticity. It's a super-intensive neck treatment in a handy, spray-on form.
It's enriched with powerhouse niacinamide to brighten up sun-induced dark spots across the neck and chest, alongside a phytobioactive called kigeline, which makes skin feel springy and firm. We sprayed it morning and evening onto clean skin on our neck and chest, which felt refreshing and quenching, then followed with our favorite moisturizer - and sunscreen, obviously. After a couple of weeks our chest appeared smoother and more even-toned, which marries up with the brand's trials, where 91% of people agreed their skin felt and looked firmer after using the spray for four weeks.
View the latest Beauty Pie discount codes from woman&home's vouchers team.
3. Sensai Lift Focus Essence
The best neck treatment to lift and contour
Specifications
RRP: $148.91/£160
Key Ingredients: Royal Silk Koishimaru, Complex Focus Lift
Product Type: Essence
Reasons to buy
+
Immediate results
+
Rich, silky formula
+
Relaxing nightly massage ritual
When it comes to skincare good things take time, but there's a lot to be said for the instant gratification that comes with Sensai's Essence. It wraps skin with stretchable polymers that we found provided an immediate firming effect. Then over time, when applied with this Japanese skincare brand's signature massage method, it helps to reshape facial contours. The royal silk koishimaru blend stimulates the skin's own hyaluronic acid production for long-lasting hydration that leaves skin glowing and plumped.
This is pricy, so may not suit every budget. But it's worth noting the whole thing feels an absolute treat to use, from the dedicated massage technique to the rich formula. Of everything we tried, this was the best neck cream for truly enjoyable pampering. Think of it more as a nightly ritual than just another step in your regime.
4. Clarins Super Restorative Décolléte and Neck Concentrate
Best collagen-boosting neck cream
Specifications
RRP: $114/£60
Key Ingredients: Harungana, montpellier rock-rose, oat, shea butter, sunflower extract
Product Type: Cream
Reasons to buy
+
Anchors fibroblasts back in place
+
Reduces the appearance of age spots
+
Softens wrinkles
+
Pleasurable to use
Reasons to avoid
-
Takes a while for results to be seen
A neglected neck always makes itself known. There's no magic pulls-it-all-back-in-cream (yet - not even the best neck cream does it all) but you can firm a bit and prevent a lot with active ingredients. Fibroblast repair is key as when these cells lose their shape, collagen begins to flag, then skin structure is negatively affected too. A daily dose of this rich décolléte and neck Concentrate, with harungana extract, helps to 'anchor' fibroblasts back in place, therefore supporting the skin's natural structural integrity.
We could tell as soon as we applied this that it was jam-packed with deeply-moisturizing ingredients, which include shea butter to hydrate dry skin on the neck, and antioxidant-rich Montpellier rock rose, which helps protect the neck from the dulling effects of UV rays and pollution. It smells and feels luxurious, and is such a pleasure to use you'll be far more likely to stick with it consistently.
5. StriVectin TL Advanced Tightening Plus Neck Cream
The best tightening neck cream
Specifications
RRP: $95/£79
Key Ingredients: Patented NIA-114TM, Gravitite-CF Lifting ComplexTM, Licorice Root
Product Type: Cream
Reasons to buy
+
Tackles discoloration
+
Firms skin
+
Smooth, buttery formula
Reasons to avoid
-
Might take some time to see results
Your regular face cream will impart moisture, providing a temporary plumping effect, but to make a real difference to your décolletage choose elasticity-boosting creams designed for this delicate area. We reckon this is the best neck cream for the job.
This gravity-fighting formula really pads out lines and we're not surprised it's the best-selling neck cream in the US. What's great about this cream is on top of the elasticity-enhancing, skin-smoothing complex, it works on strengthening the skin barrier with NIA-114TM, an optimized form of niacin/Vitamin B3, which will prevent moisture loss long-term. Plus, brightening ingredients like bearberry, rice bran, and licorice root target uneven skin tone to reduce discoloration.
6 . Elizabeth Arden Prevage Anti-Aging Neck Lift and Firm Cream
Best neck cream for powerful results
Specifications
RRP: $122/£92
Key Ingredients: Idebenone, Thiotane, Vitamin E, Lupin Seed Extract, Hyaluronic acid
Product Type: Cream
Reasons to buy
+
Plumping
+
Firming
+
Restores protein
Reasons to avoid
-
Expensive, for amount of product you get
Prevage is Elizabeth Arden's ultra-potent, highly targeted, and most scientific skincare line. It is also their priciest, so definitely an investment buy, but you can see where that spend has gone in terms of the ingredients included. This concentrated cream contains a powerful antioxidant blend of Vitamin E, thiotane, and idebenone (Prevage's secret sauce antioxidant). This combination helps to neutralize free radical damage, which in turn prevents collagen degradation, pigmentation, and dullness. I
t also packs in a couple of retinol derivatives, which speed up cell turnover for improved texture and softened lines, plus hyaluronic acid and a selection of other nourishing ingredients like glycerin and shea butter. We found that it feels deliciously rich yet sinks in swiftly, so would suit anyone except the very oiliest of skin types. Once it's absorbed it instantly plumps and nourishes, giving an instant impression of smoother, bouncier skin, then after a few weeks we noticed gradual improvements in texture and tone.
Top tools and gadgets
7. FOREO Bear Facial Toning Device
Best microcurrent gadget
Specifications
RRP: $329/£319
Key Ingredients: N/A
Product Type: Microcurrent device
Reasons to buy
+
Neat little device
+
Quick and easy to fit into your daily routine
+
Lasts for weeks on one charge
+
Helps tone muscles
Microcurrent stimulation helps to re-educate muscles that have lost tone and encourage collagen production, which can be a good tactic across the neck area. This sort of device has become popular during salon facials as the little microcurrents sent into the skin also have an instantly visible tightening effect, that you can expect to last for a couple of days.
The Bear utilizes this technology to send electrical currents into the skin and stimulate the 69 muscles in the face and neck. Then, with regular use, it helps train the skin to produce more collagen and elastin. It connects to the FOREO app, and offers different 'workouts' that you follow along with. We found the 2.5-minute V-shape yoga treatment particularly good on the neck and jawline, and we liked that you can select the strength of the microcurrent, from 1 to 10. We've gone up to 10 and it's still painless, with just a hint of a tingle underneath the skin. Of course, as with any neck toning device, wrinkles aren't going to disappear overnight – you'll need to keep it up for 30-60 days to see the full results.
8. By Beauty Bay Jade Duo
Best manual tool for the neck and chest
Specifications
RRP: $25/£22
Key Ingredients: N/A
Product Type: Massager
Reasons to buy
+
Affordable
+
Requires no charging
+
Smoothes the skin and boosts glow
Reasons to avoid
-
Can be a difficult routine to stick to
Lifting your skin is as much to do with the application as it is about the ingredients – so always apply your creams using upward sweeping motions from the base of your throat. That's where this jade roller and gua sha can come in handy. These manual tools have been used in Chinese medicine for centuries, but have recently gone mainstream on social media due to their ability to leave the skin looking almost instantly firmer and healthier. This is because massage helps drain away fluid build-up while stimulating circulation to deliver nutrients to the top layers of the skin. Not only does this encourage a natural glow but also, by reducing puffiness around the face, it can give the appearance of a firmer neck and jawline.
We used both tools on our neck and jawline for about five minutes per day, with gentle pressure and some slippery skincare, and really saw the benefits of that glow and contouring boost. The cooling jade of the stones feels lovely on the skin. What's more, even the best gua sha tools and best facial rollers don't tend to cost the earth so this is a pleasingly affordable neck treatment.
9. Sensse Silhouette LED Neck Mask
Best LED mask for the neck
Specifications
RRP: $156/£129.99
Key Ingredients: N/A
Product Type: LED treatment
Reasons to buy
+
Stimulates collagen production
+
Multiple light therapy options
+
Reduces wrinkles and pigmentation
Reasons to avoid
-
Can be hard to make time for every day
"LED light therapy (notably red light LED) does have some effects on the skin, encouraging the body to produce more collagen, thus improving skin health," explains Dr. Dev Patel, aesthetic doctor and founder of Perfect Skin Solutions. "Many devices, especially those for home use will just not be powerful enough to deliver great results but used regularly, may still have a benefit."
The Sensse LED mask offers a hands-free option, and straps around the neck like a collar. You only need to wear it for 10 minutes a day – which we found doable – but for some reason, it does feel a bit more burdensome to slot into your daily routine rather than just slathering on a skin cream. It's a good excuse to press pause for 10 minutes if you can. It has a number of light therapy options but the red LED technology encourages collagen production to improve neck texture in 4 to 6 weeks.
Preventative buys
10. Blissy Silk Pillowcase
Best overnight preventative neck treatment
Specifications
RRP: $89.95/£76
Key Ingredients: 100% mulberry silk
Product Type: Pillowcase
Reasons to buy
+
Hypoallergenic
+
Made from smooth silk
+
Helps prevent wrinkles and fine lines
Smile lines have taught us every action has a reaction, and that includes repeatedly creasing our necks as we spend more time looking down. "Wrinkles and sagging of the jowls and neck used to begin in late middle age," says Dr Christopher Rowland Payne, consultant dermatologist at The London Clinic, "but in the past ten years, because of 'tech neck', it has become a problem for younger women."
Short of throwing away your iPhone there's not much you can do to prevent tech neck, but another way to prevent things from going south is to sleep on your back, so the area lies flat and un-creased as you rest. Snoozing on this silky pillow cover also prevents the skin from rumpling or creasing in the night, which will definitely help in the long term too.
11. Garnier Ambre Solaire Invisible Serum Super UV SPF50
Best daytime preventative neck treatment
Specifications
RRP: $16.88/£14
Key Ingredients: Ceramides
Product Type: Sunscreen
Reasons to buy
+
Fragrance-free
+
Silky and lightweight
+
Absorbs quickly
+
No white cast
The single best thing you can do for your neck, and your skin in general, is to wear one of the best facials sunscreens every single day. Using a sunscreen of at least SPF30 and extending down to your neck and décolletage will help prevent pigmentation, slow the breakdown of collagen and keep the skin taut.
This ultra-light sunscreen feels far more expensive than it truly is and soaks in seamlessly so there's no excuse not to slather it over your face and neck every morning. We love its completely weightless feel and that It sits nicely under make-up without looking chalky or too shiny. Unlike most SPF it feels like a genuine treat to use.
12. Liz Earle Smooth & Glow Exfoliating Tonic
Best gentle exfoliant for the neck
Specifications
RRP: $20.59//£20
Key Ingredients: Prickly Pear, Acerola Cherry, Sea Buckthorn
Product Type: Exfoliator
Reasons to buy
+
Bottle lasts for ages
+
Gentle enough to use daily
+
Leaves skin with a glow
Exfoliation is one of the speediest, easiest ways to improve skin anywhere, but we don't often remember to extend our exfoliator down to the neck and chest area – so now's the time to get into the habit. Gently sloughing away dead skin cells will help to reveal peachy-fresh ones while allowing your best neck cream and all its ingredients to be more easily absorbed.
This toner is a gentle, granule-free scrub that will leave the skin smooth and soft without causing irritation. It's enriched with prickly pear, a gentle acid alternative, to help improve texture. We splashed some on a cotton pad and swept it over our neck and chest. The skin underneath was instantly softer and free of dead cells, leaving it radiant with a smoothed-out effect. Follow up with an active serum or cream to double down on neck improvements.
---
What to look for in the best neck creams and treatments
Low-dose actives: "Prevention is always best with the neck. Keeping the neck upright, using ingredients such as vitamin C or very low concentration retinol such as 0.2% retinol," says Dr El Muntasar. "A higher concentration of retinol can cause the skin to become dry, red, irritated, and can be uncomfortable."
Gentle ingredients: Always balance out more active ingredients with ones that soothe, hydrate, and protect, advises Dr El Muntasar. "Niacinamide is fantastic for the neck, a good thick moisturizer is fabulous. But especially an SPF, every single day. People often put SPF on their face but forget the neck, decolletage, and ears."
Injectables: "Botox is a great option if the patient is seeing a lot of bands in the neck. If the skin is thinning, skin boosters are fabulous for this," says Dr El Muntasar. w&h Beauty Editor Fiona McKim recommends Teoxane Redensity 1, an injectable skin booster that floods the top layers of the skin with plumping hyaluronic acid, plus antioxidants and amino acids to boost hydration and glow. It costs around $600/£550, and a course of three treatments is recommended for the ultimate smooth, plump, and radiant effect, which lasts from 6-9 months.
Ultrasound therapy: Ultherapy is often recommended for treating skin laxity across the neck. "This non-surgical, non-invasive treatment helps to lift and tighten skin on the face, neck, jawline and décolletage, with little to no downtime" explains Dr Maryam. Results are visible after just one 60-minute treatment, but peak at 3-6 months. Dr Maryam, who regularly performs the treatment, recommends a top-up every one or two years. "The treatment delivers focused ultrasound energy to the deep layers of the skin and underlying tissues," she explains. "This energy stimulates the production of collagen, which can help to tighten and lift the skin." Prices are around from $2500/£2100+ The Clinic by Dr Maryam Zamani.
Sign up to our free daily email for the latest royal and entertainment news, interesting opinion, expert advice on styling and beauty trends, and no-nonsense guides to the health and wellness questions you want answered.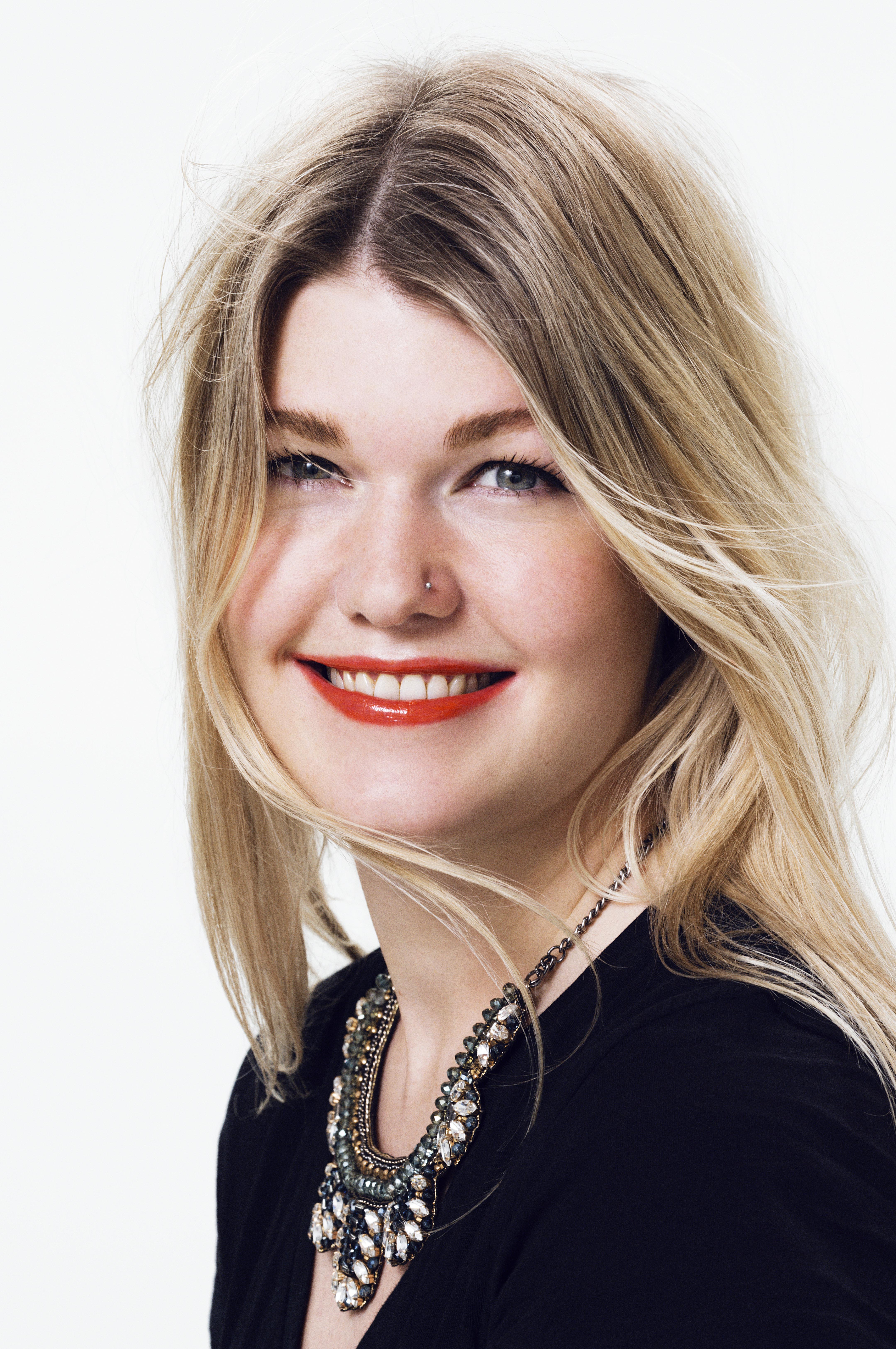 Beauty Editor, womanandhome.com
As woman&home's Beauty Channel Editor, Fiona Mckim has tried more products than she's had hot dinners and nothing makes her happier than raving about brilliant finds on womanandhome.com or her instagram grid (@fionamckim if you like hair experiments and cute shih-tzus). Fiona joined woman&home as Assistant Beauty Editor in 2013 under industry legend Jo GB, who taught her everything she needed to know (learn about ingredients and employ extreme cynicism). She has since covered every corner of the industry, from interviewing dermatologists and celebrities to reporting backstage at Fashion Week and judging the w&h Beauty Awards.