13 Ways To Look Glamorous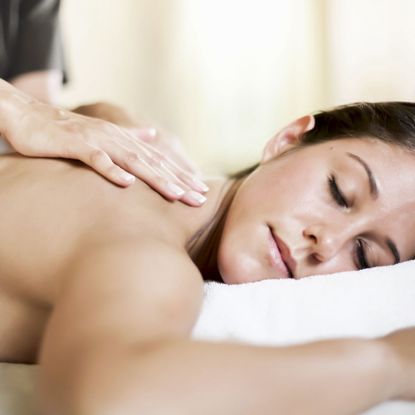 Enjoy the party season in true glamorous style with the beauty tips you need to know...
Whether you're getting ready for an evening out, have an event coming up, or just want to feel extra special for no reason at all, the right beauty product can take your everyday look up a notch to a seriously glamorous affair.
Celebrities and A-listers aren't just blessed with good genes. More often than not, stars rely on a team of make-up artists and stylists to transform them into red carpet goddesses. The good news is that you too can look like a superstar with our pick of the best glamorous beauty buys.
From the easy trick to get long lasting voluminous curls and the ultimate skin plumper to the beauty buy that will give you an instant facelift, these are the tips that the experts swear by. With these tricks, you can achieve a glamorous look that will last all day – and night – long.
But why wait for a special occasion to look your best? You can try these beauty tips anytime, so go ahead and treat yourself! Nothing is more youthful and anti-ageing than feeling confident, so let these beauty buys give you that extra boost to feel great. In fact, these tips are so simple that you could easily incorporate them into your daily routine.
Keep reading to discover more beauty tips for a more glamorous you...
Find more beauty and make-up tips here.
Conceal for an instant facelift
A trick that works at making fine lines look reduced: grab an illuminating concealer, such as the w&h award-winning YSL Touche Éclat (opens in new tab), £25, and blend across any lines or creases, rather than along them.
Plump with a serum
For some serious skin plumping, try Caudalie Vinoperfect Radiance Serum Collection (opens in new tab). Super cooling, this oil free serum will bring radiance to your skin while eliminating sun spots.
Refresh skin with a scrub
Wipe away dull and tired-looking skin and bring a youthful glow to your skin with Decleor Life Radiance Double Radiance Scrub (opens in new tab). Use twice a week in the build up to your big event for luminous skin on the night.
Always apply eyeliner
Older lashes become less dense, so liner applied just to the base of lashes helps to create fullness. Gel liner blends better than liquid liner, and stays in place. Try Clinique Brush-On Cream Liner (opens in new tab), £13.50. Smudge with your finger or a fine brush to make the line more modern.
How to keep your curl
"Hot rollers are indispensable," says Fernando Spano, Neville Hair & Beauty stylist. "They must be very hot, then left to cool completely before removing. Pop Velcro rollers in before you shower. Humidity sets hair in waves, and steam gives shine too!" Obviously, wear a shower hat over rollers. Or spray Tigi Weightless Shine Spray (opens in new tab), £7.95
Always wear waterproof mascara
On lower lashes, mascara makes eyes look bigger and prettier. Even if you're not sure if you're going to shed a tear, you might get dust in your eye, so choose a really reliable waterproof one, such as Bobbi Brown Perfectly Defined Mascara (opens in new tab), £19.50, which needs warm water to be removed.
Don't forget to moisturise
While skin is still damp, massage in Clarins Extra-Firming Body Lotion (opens in new tab), which smells of thyme and lemon, for top-to-toe moisture.
Always apply a primer
"Primers are a godsend," says Ariane Poole. "Use one and your ordinary foundation will last longer. Many new foundations dry down to a powdery finish, so you won't want powder on top. Use blotting sheets on excess oil." Choose a retexturising primer, such as Laura Mercier Foundation Primer (opens in new tab), £29
Invest in a bespoke tan
The biggest fear with a self-tan before a special event is that it doesn't appear even, and so the outfit you'd planned on wearing reveals telltale marks. Try the St Tropez Self Tan Express Bronze Mousse (opens in new tab), £33
Get long-lasting lipstick
"These can be quite drying," says Ariane, "so if you find lipstick vanishes fast, use a lip pencil in your desired colour, then put a lightweight gloss over the top." Try Estée Lauder Double Wear Stay-in-Place Lip Pencil in Pink (opens in new tab), £15.50, and top off with the Clarins Colour Quench Lip Balm (opens in new tab) (opens in new tab), £17.
Expert make-up tips
For a special occasion, practise doing your make-up, then check in the same kind of light you're going to be seen in - candlelight, daylight - and see if the make-up still looks good. Take a picture. It's a good way to 'see' how what you like in the mirror looks. You can see, "I need more eye definition, more blusher, my lip line could be more balanced?"