10 Supplements To Target Skin Problems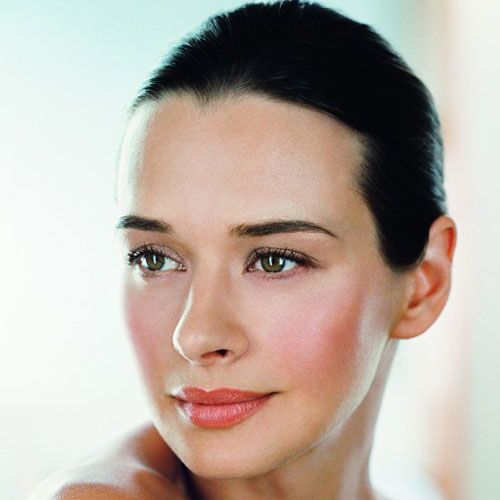 The best herbal supplements to help cure those niggling skin troubles
With so many supplements and herbal remedies on the market, it's sometimes hard to know which ones are right for you.
But, what is clear, is that the secret to great skin comes from within. Supplements are crucial to maintain radiance, hydration and smooth, healthy skin - especially as we get older.
In addition, supplements can be the key to help chronic skin conditions like eczema, psoriasis and acne. Constant failure of prescribed drugs and creams can be disheartening - why not try a fresh approach with a mineral or vitamin supplement?
Click through to discover the very best supplements to help your skin from within...
Chlorella to Brighten Dull Skin
Stress, age, pollution and the daily grind can all cause skin to dull and lose its inner radiance. Restore this inimitable glow with a daily Chlorella supplement. Loved by models and celebrities the world over, Chlorella is a single-cell algae packed with natural chlorophyll. Also linked to healthy nails and hair, this wonder pill is the future of great health from within... Buy Holland & Barrett Chinese Chlorella Tablets
Chlorella to Brighten Dull Skin
Stress, age, pollution and the daily grind can all cause skin to dull and lose its inner radiance. Restore this inimitable glow with a daily Chlorella supplement. Loved by models and celebrities the world over, Chlorella is a single-cell algae packed with natural chlorophyll. Also linked to healthy nails and hair, this wonder pill is the future of great health from within... Buy Holland & Barrett Chinese Chlorella Tablets
Omega 3 to Treat Psoriasis
A medical connection between high consumption of omega 3 fatty acid supplements and a decrease in the severity of psoriasis symptoms has been found in recent studies. Omega 3 has natural anti-inflammatory properties, allowing it to counteract the effects of inflammatory omega 6. This in turn could reduce the inflamed, flaky appearance of psoriasis. Together Omega 3 is a vegan supplement derived from algae. Extracted in the most natural way possible, it is free from the impurities of fish oil supplements. Buy Together Omega 3
Coconut Oil to Target Flaky Dry Skin
Coconut oil is one of the safest solutions around to treat dry, flaking skin. It has the same hydrating properties as more expensive mineral oils, but without the risk of adverse reactions. Try massaging the oil daily into dry cheeks, elbows and knees. Or, target parched skin from within by mixing a tablespoon of coconut oil into a salad dressing. Buy Holland & Barrett Pure Coconut Oil
SODzyme to Prevent Fine Lines
Anti-ageing creams can only do so much. Powerful and packed with enough antioxidants to actually work, SODzyme is one of the best supplements to target fine lines and wrinkles from within. It directly targets the free radicals that cause fine, feathery lines and creping to occur. As we age, the body produces less of the antioxidant enzyme SOD. Replenish your body with these supplements and help fight the ageing process. Buy SODzyme
Collagen to Perk Up Tired Skin
It probably comes as no surprise that collagen is up there with the skin saving greats. Collagen supplements help replenish the elasticity our skin loses with age, helping it appear fuller, plumper and above all rejuvenated. Too much collagen can be dangerous, so consult your GP before taking the supplement. Buy Holland & Barrett Hydrolysed Collagen
Milk Thistle Liver Cleanse to Combat Dark Circles
Detoxifying and cleansing, milk thistle is the best supplement to target dark under-eye circles and bags. Central to our skin's health is our liver - if not functioning properly, it can be the cause behind a whole variety of skin complaints. These tablets help to detox, so you can say goodbye to tired eyes. Buy Milk Thistle Liver Cleanse
Retinoic Acid to Prevent And Reverse Sun Damage
Sun damage is one of the biggest foes of an even, glowing complexion. Years of sunbathing and neglecting the all-important SPF take their toll - but, luckily, retinoic acid is on hand to help. With a reassuring amount of science behind them, retinoids are favoured by dermatologists for preventing and even reversing dark sun spots and pigmentation. Retinoic acid works by promoting new skin cell growth. This causes the lower layers of skin to thicken, making them stronger against ageing. Retinoids also crucially slough off dark spots and curb the production of the dark pigment melanin. Find out more about treatments at Skin Matters London Clinic of Dermatology
Vitamin D to Treat Eczema
Recent health studies have shown that in an effort to avoid risks of skin cancer, people have become Vitamin D deficient. Gwyneth Paltrow admitted last year that her bones had been left week due to extremely low levels of Vitamin D. Vitamin D has been linked to eczema - a skin condition that can be the bane of many people's lives. A 2010 study showed a correlation between eczema patients taking a daily Vitamin D supplement and a significant improvement in their condition. Buy D-Lux Vitamin D Spray
Zinc to Help Cure Acne
If you're wondering just how many years it will take for your skin to rid itself of blemishes, there may be an alternative option to prescribed antibiotics. Zinc supplements have been proven to help clear up acne. In some cases, a 30mg dose of zinc, three times a day, has been found to work as well as antibiotics. Buy Boots Zinc Tablets
Imedeen for A Broad-Spectrum Anti-Aging Hit
For a one-stop, target-all skin supplement, you can't go wrong with Imedeen. Rich in proteins and polysaccharides to support the skin's structure, and packed with Vitamin C and zinc, Imedeen is like rehab for tired skin. Buy Imedeen Derma One