How to survive a long haul flight in economy class: The long haul flight tips that will make flying much more bearable
Want better aeroplane service? Which is the best time to fly? We've put together some of the best long haul flight tips to help you travel smarter.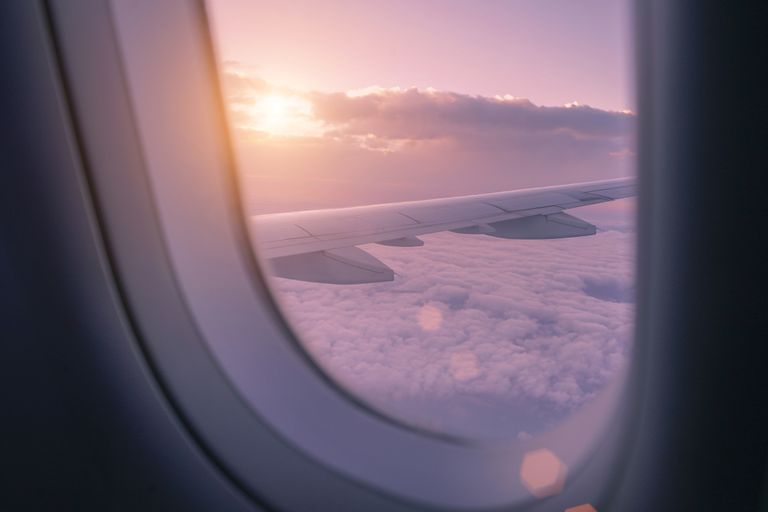 (Image credit: Getty Images)
Long haul flights lead to exciting, exotic destinations, but sitting on a plane for hours on end can be a trying experience. To have a bearable - and possibly even pleasurable - flight, you need a solid strategy. These are the best long haul flight tips, according to the experts...
If going long haul, get an early morning flight
It's easy to want a lie in on your days off work, but getting up early for a holiday is worth it. Flight attendant Stella Connolly, who owns the blog Fly With Stella, has revealed that early morning flights are the best option for travellers. "As the day goes by, if one flight is late it's a snowball effect and there's a higher chance flights will be delayed" she explained.
Early flights are also a great option if you're a clean freak, because the most efficient clean happens first thing in the morning due to the fact there's no passengers on board.
Sit at the back for best service
If you sit at the back during your flight, you're closer to the flight attendants section making it easier to talk to them if you need anything. It's also been revealed that attendants avoid responding to call bells from the front, as it can deviate from their service schedule.
Flight attendant Annie Kingston said, "We like to avoid responding to call bells from the front of the plane because answering one means potentially flaunting whatever item the passenger has requested to everyone else along the way.
MORE:October holidays: where's hot & the best places to visit
"This can cause a problem since planes often don't have enough extra vodka, pillows, earplugs, and toothbrushes, or the time on shorter flights to deviate from the service schedule. For passengers sitting near the back of the plane, however, it's much easier to slip in that second mini bottle of wine."
Book busy flights to get a free upgrade
It may sound far-fetched, but if you book onto an oversold flight, the airline will start offering first class seats to travellers. They do this to try and win back your favour and ensure you can still fly at the time you booked in for.
MORE:You should never drink this on a plane according to a flight attendant
For some of us, first class is a rare treat, so this is a great way to make use of a bit of luxury if you're flying long-haul. It doesn't always work, of course, but it's worth a shot.
Pack your long haul flight kit wisely
Everyone has their own comfort needs when it comes to flying, but packing some clever essentials is bound to improve your experience.
Here are few recommendations for making your long haul flight more comfortable:
Cosy flight socks
Noise-cancelling ear plugs
iPad/laptop/iPhone for watching some movies if the inflight entertainment isn't to your taste
Ear phones
Neck pillow to prevent cricks and cramps
Silky eye mask
Jumper
Travel toothbrush and paste
Facial mist
Aromatherapy roll-on
Hand cream
Snacks and water
Plan your holiday destination right
If you're jetting off somewhere for the first time, it's good to do your research before booking that flight. Not everywhere is sunny all the time, and sometimes very popular tourist seasons can cause countries to be overcrowded and prices for hotels becoming higher.
For example, if considering where's hot in October and November, you definitely don't want to go to Bali as it will be rainy season, as we get enough of that in England! Always remember to look up everything you need to know about the country before you decide to book.