Female masturbation techniques for mind-blowing orgasms—and why getting off empowers women
Female masturbation is no longer taboo. Here's how to improve your technique and do it with your partner watching...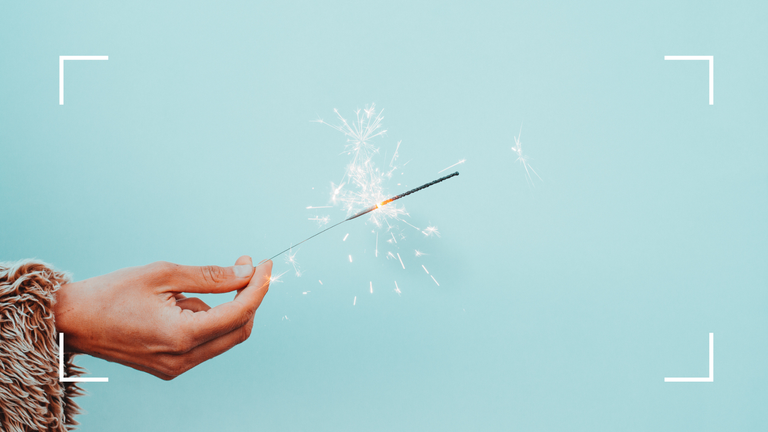 (Image credit: Getty Images)
Female masturbation is no longer taboo—well, that's what we like to think anyway. While some people might still feel a little embarrassed doing it or discussing the topic with others, putting your pleasure first can be very empowering.
Whether you're letting your hand do the work or enlisting the best vibrators, there are hours of fun to be had—and it's a great opportunity to explore your body and get to know what turns you on. "Studies also show that women who masturbate tend to be more confident both in and out of the bedroom," says Annabelle Knight, a sex and relationship expert at sexual wellness brand Lovehoney (opens in new tab). "Plus, they have better overall vaginal health and suffer from colds and bugs less frequently."
Read on to find out how to masturbate using the best techniques, why incorporating sex toys is a good idea, and the benefits of mutual masturbation with a partner for your sex life...
How is female masturbation empowering for women?
"Women have had such a rough deal when it comes to sexual pleasure," says Annabelle. "This means that many struggle with issues such as shame that transfers into the intimate relationship they have with themselves." Alix Fox, a sex and relationships expert, agrees: "A lot of women are told it's dirty, wrong or unladylike, but it's time to finally move past those outdated taboos."
Additionally, the absence of female pleasure in sex education at school and lack of focus on it in the media, means many women might not even know how to have an orgasm in the first place, let alone be able to bring themselves to climax.
But times are changing, with more women realizing that self-pleasure is normal—and empowering. Recent research by Lovehoney found that 67% of females over the age of 40, both those single and in relationships, regularly enjoy masturbation.
The benefits include an improvement to confidence. "Masturbation itself is a powerful form of intimacy and it has been proven to boost self-esteem," explains Annabelle. "The more familiar you are with your own body, the more comfortable you'll be sharing yourself with another person."
It can also boost your sex drive, by allowing you to explore your body in a relaxed and low-pressure setting. "It makes us feel more able to tell our partner what we want and need," says Kate Moyle, a sex and relationships expert at Lelo. "And never underestimate the power of indulging in me-time to rev up your sex drive—the more sex you have, including with yourself, the more sex you want."
How do I masturbate?
If you're new to self-pleasure, the first thing to know is that it's easier than you think, and there are no "rules"—it's all about finding what feels great for you.
A nice starting point is focusing on clitoral stimulation. "There are more than 8,000 nerve endings in the tip of the clitoris alone—that's double the number of those in a penis," notes Annabelle. "A clitoris is made up of 18 distinct parts—a mixture of erectile tissue, muscle, and nerves. All those little pieces are working together to create the amazing sensations experienced during orgasms."
Kate explains: "There are many different types of finger motions that women use, so experiment. A few common finger positions include rubbing circles on your clitoral hood. Some women like to rub to the right or left of their clitoris, rather than directly on it. Many have a favorite side when they do. Others like to make large figure-eight circles on their entire genitals. This can involve touching the clitoris, the inner lips and the vaginal opening. Again, see what works for you."
Here are some additional feel-good pointers from Annabelle...
Start soft and slow—"A little teasing can also really ramp up the pleasure and save on hand cramps."
Gradually increase intensity—"Begin, stop for a few seconds, and then delve back in. Repeat as necessary."
Use a mirror—"Placing it in front of yourself to watch as you touch your most intimate parts can be quite erotic but also therapeutic. The experience becomes even more heightened as all distractions are removed and you and your pleasure take center stage."
Be open to exploring—"Remember to leave all self-judgment and shame at the door. This is your safe space."
What are the best sex toys for female masturbation?
As with many things in life, there are decisions to make with your ménage à moi.
Using your hands is the most common method of self-pleasure. "They are silent, cost nothing and are literally always on hand," says Alix. "However, sex toys can offer an intensity that even the fastest fingers can't match."
In fact, whether it's a device that targets the G-spot or a body wand massager, some women can only climax with one. "They really are the icing on the cake when it comes to masturbation," echoes Annabelle. "There are thousands of toys available so if you're a beginner it can be fairly daunting. My advice is to start small and work your way up if you want to." (Check out our guide on rabbit vibrators vs clitoral stimulators)
However, Kate points out—for a third, in-between option—that some women like to bring themselves to climax by rubbing their vulva against a pillow or hard surface.
What are the best techniques for female masturbation?
It's not one-size-fits-all, but there are a few moves to keep in mind for stimulating the clitoris.
"There are countless ways to masturbate effectively and I urge everyone to try as many as they can—because while there will be methods that you know deliver for you, it can become boring if you use the same techniques every time," warns Annabelle. "Maybe play with a sex toy one day, the next try reading some sex stories and then mix it up further on another occasion by remembering some of your most memorable sexual encounters while rubbing your clitoris with your hand."
And don't worry if something doesn't work for you. "Masturbation is like all sex—it's a question of trial and error," adds Annabelle. "Experiment with various techniques and toys, and establish what works better for you. No two women are the same."
You can also add extra pleasure by incorporating condoms into your alone time. "Try slipping a textured condom over your go-to dildo," explains Alix. "They're ribbed for added sensation and make clean-up easier if you're playing on your period as well." She adds that lube can also make a big difference, especially if you're after vaginal dryness treatments or experience irritation down below.
Could I be masturbating too much?
If you're worried you might be enjoying yourself a little too much, fear not—there's no such thing as too much "me" time, unless it starts to impact how you live your life.
"Masturbating only becomes a problem if it's affecting your ability to work, socialize or you're habitually doing it in risky situations," says Alix. "Talk to a sex therapist if you feel it's out of control." Additionally, if you use very powerful sex toys a lot, it might be worth using your hands for a while. "You'll soon become more sensitive again if you put the big boys down for a few weeks," she adds.
How do I masturbate in front of my partner?
If one of your sexual fantasies involves masturbating in front of your partner, but you've always been too shy to suggest it, it's time for that to change.
"There's still a stigma for many women, who feel that masturbation is a private activity," notes Annabelle. "Yes, giving your partner a front-row seat to such an intimate experience might feel a bit intimidating at first. But sharing your solo sex sessions can actually be a sensual and stimulating experience for all."
What's more, just like mindful tantric sex, it can be a great way to create more intimacy between you both. "Seeing you in the throes of such a sensual act will give your partner a voyeuristic rush, like they are witnessing something that no one else gets to see," continues Annabelle. "Granting them the privilege of letting them watch is sure to get everyone's juices flowing, helping you feel closer and more connected than ever before."
What are you waiting for?
Faye M Smith is an award-winning journalist with over 15 years experience in the magazine industry. Her continued work in the area of natural health won her the coveted title of the Health Food Manufacturers' Association (HFMA) Journalist of the Year Award 2021. Currently Health Editor across several brands including woman&home, Woman and Woman's Own, Faye specialises in writing about mental health, the menopause, and sex and relationships.