18 no-strings sex apps for women who want casual sex
These no-strings sex apps offer adult fun with zero commitment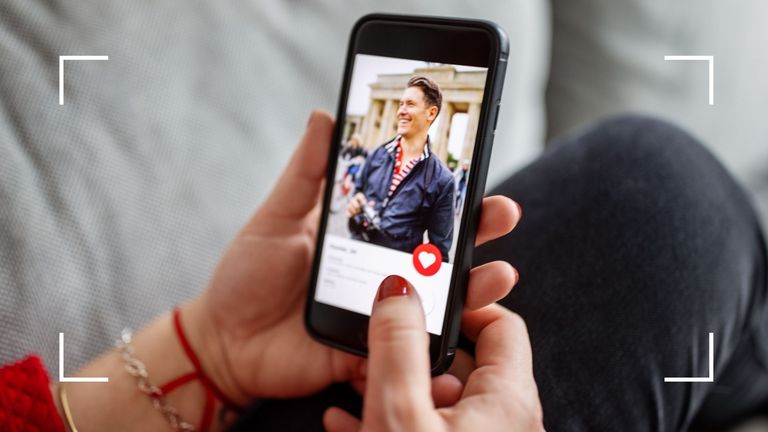 (Image credit: Getty Images)
Contributions from
Thinking about experimenting with no-strings sex apps? We spoke with dating experts to find the best sex apps for commitment-free dating and help you decide which one suits you best.
Some people go on dating apps in the search of finding a relationship, while others pick up their phones to find other singles in search of something a little more casual.
Over the last few years, thanks to the growing sex positivity movement, talking and being open about sex has become so much easier - finally. And as all sex trends go, the tech industry has followed the change by creating a whole range of dating apps for no-strings sex. So whether you're interested in finding the best dating sites for over 50, or going to your first sex party, there's something for everyone.
How to tell if sex apps are right for you
The best way to tell if sex apps are right for you is to try one. You'll never know if they're something that suits you or whether they can offer what you're looking for until you try them out for yourself. Many of the best apps are free to use, at least at the beginning, so you can try them without any commitment.
"Having a sex-only setup can be extremely fulfilling in the right conditions," says sex & relationship expert at condoms.uk (opens in new tab), Pippa Murphy. "Perhaps you want to put more time and effort into your job or friends, but you miss sex. Or perhaps you want to explore your sexuality but don't want a commitment."
There are a couple of things you may want to consider before going ahead with no-strings-attached sex itself, though. Pippa recommends you ask yourself these questions before booking a date with someone:
Would I care if I had sex with someone and then never heard from them again? "This is an extra important question to ask yourself if you have someone in mind for no-string sex," she says. "If you answered 'yes', then you're in the clear emotionally and can separate the act of sex with a deeper emotional attachment. However, if your answer is 'no' then unfortunately maybe you're not ready and it could cause some emotional issues."
Do I have to drink to have no-strings sex? Pippa warns, "If you can only have sex once you've had alcohol, then you may not be as comfortable with no-strings sex as you may have hoped."
Do I actually enjoy sex? Or want to enjoy sex? "While this may seem like a simple question, you really need to be honest with yourself. Do you want no-strings sex for enjoyment, or another reason?" she asks, "If you want it because you feel you should be having no-strings sex, then perhaps it's not for you. However, if you want to improve your feelings of sexual satisfaction or try to experiment more in the bedroom, then it's the perfect opportunity to become more open and daring in bed."
Do I sexually satisfy myself? "Similarly, if you're fully dependent on a sexual partner to give you all sexual stimulation, this could be a recipe for a disaster. Instead, make time for yourself. Treat yourself to high-quality sex toys or lingerie, give your body attention, and try out female masturbation techniques regularly."
Do my sexual partners always lead to something more serious? "If you keep falling into a relationship with these people, you may want to reconsider whether casual sex is for you," sex expert Pippa says. "At the end of the day, sex is an incredibly intimate act so even if you go into it with the best of intentions, feelings can crop up from all sides. If you don't feel like you can handle those feelings, it may be time to stop no-strings sex."
How to choose the right sex app
When it comes to choosing the right sex app, the experts advise taking a few considerations into account:
Try a few different apps - "clearly the key thing is that there are lots of available potential partners in your vicinity," says Jessica Leoni, sex and relationship expert with IllicitEncounters.com (opens in new tab). "So I wouldn't limit yourself to one app. Join a few that seem to cater to your needs. Most offer free trials so you can gauge if it is right for you without forking out at first."
Be upfront about what you want - make it clear that you're looking for sex or no-strings-attached dating. "Everyone dating is essentially looking for sex," says Leoni. "But some daters are looking for a relationship first and foremost, and for the sex to come afterward."
Think about whether you want to be anonymous - "you'll need to think about who might be using the app, do you want to be discreet? If so, choose one that lends itself to anonymity," dating expert Lynn Anderton (opens in new tab) says.
Think about boundaries before you begin - it's important to know your limits. Would you rather keep encounters virtual, or venture into real life? How long do you want to chat before meeting up? Are you happy to meet up alone, or would you prefer to be in a group situation? "If you're hoping to use a dating sex app for hookups where you're chatting with real-life individuals, then working out your boundaries at first is key," says Ness Cooper, a clinical sexologist at thesexconsultant.com (opens in new tab). "Trust your gut instinct, we all have internal beliefs when it comes to sex and sexuality and if the app challenges these and makes you feel negative, then maybe that's not the app for you."
Best sex apps for women
(opens in new tab)
1. Tinder
Best for large number of users on the site
Specifications
Initial cost: Free
Additional extras: From $0.99 / £0.79 for Tinder Plus
Photos: Up to 6, but many have just 1
Reasons to buy
+
Easy to sign up via Facebook
+
Swiping for dates is simple
+
Good for finding younger guys
What is Tinder?
Tinder is all about being attracted to how someone looks, rather than what they say about themselves. It's one of the best sex apps because it's so easy to use and has a large number of users. After downloading the app, you sign up by linking your Facebook account. Not only does this help Tinder to establish that you're a real person and not a bot, it can connect you with mutual friends. So you run the chance of meeting someone that one of your friends already knows, which has its ups and downsides.
You swipe through photos (up to six, but many people have just one) of potential dates based near you. If you're not interested, then you swipe left. Like what you see? Swipe right and if they also swipe right on you, you will be matched. You'll then both have the opportunity to strike up a conversation (or maybe just send a flirty gif). It's free to join, or you can sign up for Tinder Plus or Tinder Gold from $0.99 / £0.79, which will help boost your profile so more users see it.
Why is Tinder one of the best sex apps for over 40s?
"Around 20% of Tinder users are in the 35-44 age group. So while it is predominantly used by those in their 20s, there are lots of people age 35-plus giving it a go," says Jessica. "Given its popularity, if you are 40-plus and looking for no-strings sex, it's a good choice."
(opens in new tab)
2. Pure
Best for instant fun
Specifications
Initial cost: Free for two days
Additional extras: From $14.99 / £12.49 per week
Photos: Not needed but can be added
Reasons to buy
+
No time wasting
+
Good for privacy
Reasons to avoid
-
Not that well known
-
Better in big cities
What is Pure?
Unlike the other apps, your profile on Pure won't last forever. In fact, after uploading your photos and bio, you have just one hour to get to work and make a match with someone. This is done in a similar way to the other swiping apps, although it will also let you know if you have any mutual connections. After the time limit, your profile will disappear, and you will have to sign up again. "It's not that well known and you are likely to struggle to find partners outside of the big cities," warns Leoni.
Why is Pure one of the best sex apps for the over 40s?
With profiles not sticking around for long, you've either got to decide whether to meet up or not. It definitely doesn't encourage messaging for weeks, so it's a good choice for those who want to move quickly. This means it's great for no-strings sex. "Pure is a relationship app which has been designed especially for casual hookups in your vicinity," says Leoni. It's also great for privacy, as none of your details are saved on the site.
(opens in new tab)
3. Feeld
Best for multiple partners
Specifications
Initial cost: Free
Additional extras: From $15.99 / £14.99 per month
Photos: No nude pics allowed on profiles
Reasons to buy
+
Easy to sign up via Facebook
+
Sexually experimental hookups
Reasons to avoid
-
Not good for rural locations
What is Feeld?
You sign up to Feeld in the same way you sign up to Tinder (via your Facebook account). But there are two main differences. Firstly, you're relatively anonymous as although you can upload pictures of yourself to the site, not everybody does and you'll have to use a pseudonym. Another big difference between Tinder and Feeld is that those on the site are looking for a more sexually experimental experience. You can say you want more than one partner at a time, or if you're interested in different types of sex play such as bondage for beginners. This means the possibilities are almost endless. "This is a hookup app where there are very few boundaries," says Leoni. "You will probably meet people on Feeld who are in open relationships and are very much up for the idea of a threesome."
Why is Feeld one of the best sex apps for the over 40s?
Feeld is one of the best sex apps for over 40s as you can explore whatever it is your like. The app encourages you say exactly what you're looking for and there are no judgments. Plus, it's great if you live in a big city.
(opens in new tab)
4. Match
Best for meeting all age ranges
Specifications
Initial cost: Free to sign up
Additional extras: From $2.99 / £1.99
Photos: Up to 26 allowed
Reasons to buy
+
About matching interests, not just looks
+
You can also attend group events
+
People of a similar age
Reasons to avoid
-
Takes longer to go through profiles
-
Not free to make connections
What is Match?
Match is exactly what it says on the tin. You are basically searching for people who have interests or beliefs which "match" with your own. This means you search the site by looking at other people's profiles based on certain criteria. It can take a lot longer than Tinder to read through bios etc, but you'll have more things in common with those you connect with. The only downside to this is that "the majority of members are looking for a new partner rather than a casual fling," says Leoni. Match is free to sign up but to use it to make connections you need to pay a subscription.
Why is Match one of the best sex apps for the over 40s?
As Match is so popular, you will have a huge pool of potential partners to pick from. "It's worth trying Match because it's one of the market leaders and there will be lots of potential dates," says Leoni. And the age of the majority of users is slightly higher. "Almost half of Match users are aged 30-49, while 26.5% are over 50 - so there's more choice in age range than Tinder for the over-40s." They also host local events where you can meet potential dates in person.
(opens in new tab)
5. Bumble
Best for women who want to make the first move
Specifications
Initial cost: Free
Additional extras: From $8.99 / £1.99
Photos: 6 slots available
Reasons to buy
+
Women take control
+
Easy to use
+
Don't need to give out your number
Reasons to avoid
-
You have to pay to see expired connections
What is Bumble?
Bumble is based on your location, much like the other sites. You look at photos of other users and swipe right or left, similar to Tinder. But there is one big difference when it comes to Bumble compared to other dating apps and websites. "With Bumble, only the woman in heterosexual matches can make the first move with matched male users," says Leoni. "So, initially at first, everything is done on the woman's terms."
Women have 24 hours to start a conversation and men have 24 hours to respond or the match expires. The app is free, although you can pay extra for a Bumble Boost, which includes features such as re-matching with expired connections or seeing everyone who has swiped right for you.
Why is Bumble one of the best sex apps for the over 40s?
"This is very good for no-strings sex," says Leoni. "You can pick and choose exactly who you think is appropriate according to your needs." There is also a video and voice chat feature within the app, so you don't have to give out your phone number but can talk face to face with someone before meeting.
(opens in new tab)
6. Happn
Best for local connections
Specifications
Initial cost: Free
Additional extras: From $1.99 / £1.99
Photos: Up to 9 allowed
Reasons to buy
+
Cuts out travel issues
+
Good to use on holiday
+
You already have something in common
Reasons to avoid
-
Not great in rural locations
-
You may bump into past dates
What is Happn?
It works by location, so once you've signed up and created a profile, you'll be alerted to nearby users and those you have physically crossed paths with during the day. "Happn is a bit more pot luck than Bumble because you're matching with people in your immediate vicinity," says Leoni "Obviously, there's a danger that you can keep bumping into an inappropriate match again and again. If you're in a big city, that's not a big deal but it's not so easy if you live in a small town."
Using the basic functions of Happn is completely free, but you will have to pay for extra features, such as finding out who likes you.
Why is Happn one of the best sex apps for the over 40s?
Well, one of the best things about this app is that you spend ages chatting to someone who lives at the other end of the country to you. And as you can match someone in the immediate area, Happn can be great for those looking for a holiday fling. "It can work for no-strings holiday sex," says Leoni, "Especially if you are going to a popular destination like a major city."
(opens in new tab)
7. Illicit Encounters
Best for keeping things top secret
Specifications
Initial cost: Free for women
Additional extras : N/A for women
Photos: Many are password protected
Reasons to buy
+
Free for women (men pay)
+
Everyone is on the same page
+
Well established
Reasons to avoid
-
Some moral issues
-
Can't use it via an app
-
Fake profiles often appear
What is IllicitEncounters.com?
This one is not technically an app - and there is a good reason for that. IllicitEncounters.com is a dating site for those who are already in a relationship. You can access it via your phone, but having an app would potentially give the game away to a partner. "This is a niche site for people in settled relationships who want a casual relationship with a consenting adult, who is also likely to be in a settled relationship," says Leoni. "Men pay to be on the site whereas women can join for free, and male members tend to have a reasonable income."
Why is IllicitEncounters.com one of the best sex apps for the over 40s?
If you want to have no-strings sex but are already in a relationship, then this site could work for you. It can also be a good choice for those looking to explore more open relationships, with the consent of their partner. "It's highly successful because both everyone is on the same page and one of its biggest selling points is the ready availability of no-strings sex," says Jessica. "It has been established for almost 20 years so there is a vast pool of daters in all areas."
(opens in new tab)
8. CasualX
Best for uploading sexy photos
Specifications
Initial cost: Free for limited use
Additional extras: From $15.99 / £15.49 for one month
Photos: Up to 30 allowed
Reasons to buy
+
Easy to swipe
+
Good for private albums
+
Everyone is using the app for the same reason
What is CasualX?
"CasualX is like an X-rated version of Tinder," says Leoni. "This app specially caters for people only looking for casual sex, as the name suggests." While you swipe to make connections in the same way as Tinder, you can also upload and view a private album of photos which will let you get to know the other users on the site rather intimately and can be rather exciting if that fits with your sexual fantasies.
Why is CasualX one of the best sex apps for the over 40s?
This app is great as everyone is on it for the same reasons—to meet others for a casual relationship. Although, as with a lot of the smaller dating apps, there are not as many users as on something such as Tinder. "It is fairly niche and you will be picking from a very small pool of dating," says Leoni.
9. HUD
Best for casual dating
Specifications
Initial cost: Free
Additional extras: Premium from$14.99
Photos : Yes
Reasons to buy
+
Scrolling match feed
+
Section to list what you're into in the bedroom
+
Offers feature to show STD checks
+
Both single individuals and couples can join
Reasons to avoid
-
Only binary gender options available
What is HUD?
Whether you're single or a couple looking for fun, HUD is a great app for casual hookups and dating. It's free to download, although you can choose to upgrade to a premium or diamond membership for even more features. As a premium member, you'll get access to advanced search filters, unlimited matches (compared to the 60 matches in basic membership), read status on all messages, and the chance to see who has viewed your profile. If you're a globe trotter, the diamond membership allows you to place your profile anywhere in the world and discover singles in the local area.
For us, the best feature of this sex app is the My Bedroom section. It allows you to select what you like to get up to in the bedroom, from roleplay to wax play, so you needn't worry your future matches aren't into the kinks that make you tick.
Why is HUD one of the best sex apps for the over 40s?
Want to spice up your relationship with a third person, or are you feeling flirty and looking for a new fling? HUD is set to become your new favorite. By nature, this app is fun and commitment-free, everyone is on there for the same reason - to find a hookup. It can be a great way to get back into the dating game with no pressure. There's a video chat function for meeting matches virtually first if you're feeling a little nervous about seeing them in person. And, the SAFELY features allow you to book affordable STD checks and see the status of others on the app for peace of mind. It's open to everyone, and there's a staggering 10 million users on there to potentially meet.
10. Down
Best for setting clear intentions
Specifications
Initial cost: Free
Additional extras: From $1.99
Photos: Yes
Reasons to buy
+
Easy to sign up via Facebook
+
8+ million users
+
Set clear intentions
What is Down?
Described as a dating app that gives you the power to be totally honest, with Down you can really set clear intentions without worrying about dishing out or receiving mixed signals. Whether you're keen to date (find a partner) or get down (find a casual hookup), you decide what it is you want from your potential match. Swipe up to date, and down to...well, get down.
With a premium subscription, you'll see unlimited profiles, access unlimited chats, and have the opportunity to match with people in other cities. You can also supercharge your account for a week to take your app dating game to the next level.
Why is Down one of the best sex apps for the over 40s?
There's no messing around when it comes to this app. All user's intentions are clear and you'll know instantly if you're on the same page with your match. There are over eight million users worldwide, so you're sure to find a hot local single ready to have some fun - no matter whether you're looking for a home hookup or fling abroad. The app is totally private and discreet, and won't tell a user you've shown interest in them until they've also swiped for you.
11. Wild
Best for first-time users in the UK
Specifications
Initial cost: Free
Additional extras: From £4.99
Photos: Yes
Reasons to buy
+
Hookup and friend finder
+
Free to chat with matches
+
Private photos only visible to matches
+
Users verification
Reasons to avoid
-
Only available in UK cities
What is Wild?
Wild is a UK-only app for adults looking for casual hookups or friends in their local area. It features search filters to ensure you're only matching with users who have the same intentions. The app uses photo verification to verify its users and of its 1+ million users, around 65% are verified.
The chat function allows you to get to know your matches for free. Or, you can sign up for a premium subscription, upload private photos that are only visible to your matches, and connect with singles anywhere in the UK.
Why is Wild one of the best sex apps for the over 40s?
Like some of the other apps in our top picks, using Wild you can easily set out your intentions and ensure only users who want the same setup as you are able to match with you. While there are benefits of a premium subscription, you don't have to invest with this app as you can chat to your matches for free.
The photo verification is great for ensuring you're always speaking with real people - no catfishes here. For first-time sex app users in the UK, it's a great app for seeing who's out there and matching with people across the country. Your next hookup could only be a matter of miles away. The app also doubles up as a friend finder, allowing you to connect with locals who are keen to meet a friendly face over a cup of coffee.
12. Adult Friend Finder
The best for no holds barred fun
Specifications
Initial cost: Free
Additional extras: From £11.27 a month
Photos: Yes
Reasons to buy
+
Live cam feeds
+
Live chat with other users
+
Large pool of users
Reasons to avoid
-
Catfish and bot profiles
-
User experience focused on men
What is Adult Friend Finder?
Adult Friend Finder is a site that blends adult content with dating, sexing and chatting. It's not exactly a haven for modern-day sex positivity, with flashing ads and the sort of adult content you might find on tube sites like Pornhub or in old-school magazines. However, if this is your thing and you're looking for a raunchy experience that begins with watching live content, sexting and image sharing straight off the bat, Adult friend Finder might be for you. Just be wary of catfishing as it's much easier to create a fake profile on this site than it is on others.
Users should also be aware that there are a lot of hidden costs, for example to watch livestreams and member cams, you have to sign up and pay. But there are plenty of free features, like the Adult Friend Finder magazine, sex toy reviews and dating tips. The ratio of male to female users is two to one, so if you're a woman seeking a man in your area for no-strings sex, you might just find one here.
Why is Adult Friend Finder one of the best sex apps for the over 40s?
Adult Friend Finder's audience skews slightly older because of the style of its content - it's porn for the male gaze and not the female-focused, porn for women that has become more popular in recent years. But if you enjoy this type of content, it might be the sort of thing you prefer.
There's a broad mix of images and videos to view and though the live chat is a bit of a dice roll, you can set your preferences early on. If you're tired of playing it safe, want a new experience or an adventure, this might be the place for you. Just be clear on your boundaries and go in with an open mind. It's a jungle out there.
13. HER
The best LGBTQ+ app
Specifications
Initial cost: Free
Additional extras : From $7.50 per month
Pictures: Yes
Reasons to buy
+
Inclusive and LGBTQ+ friendly
+
Choose your pronouns
+
Connect with community
+
Large pool of users
+
In-person events and meet ups
Reasons to avoid
-
Only a few languages supported
-
Some costs
What is HER?
HER is a lesbian and queer dating site with millions of members worldwide. The app itself is free so you can sign up and look around as you please. It's an inclusive, trans-friendly space where you can meet other queer people, join community spaces and chat, sext, and plan dates and hookups without any unicorn hunters (straight couples looking for a third, usually a queer woman to fulfill a fantasy⁠) or random men's profiles popping up.
The premium version of the HER app shows you who's online in real-time and you can filter other users by sexuality, use the app in incognito mode and see who's liked you. Using the free version and not being able to see everything is a little frustrating and not conducive to a particularly rapid matching process, unless you're both online, looking for the same thing, and are down to chat at exactly the same time. If this is the service you're looking for then the premium option will suit you better.
Why is HER of the best sex apps for the over 40s?
The app also advertises HER-sponsored events in your area⁠. These are events that are built by and for queer people, whether you're lesbian, bi, queer, non-binary, a transgender woman, a transgender man, or gender non-conforming. These events and meet ups are a great way to move the fun offline and meet other LGBTQ+ people, test your chemistry and at the very least, make a few new friends.
Queer people using dating and hookup apps often feel alienated, women often fetishized or like their bisexuality is being used as a means of entertainment for straight people. HER does away with this and welcomes anyone trans, bisexual, kinky, or polyamorous to be themselves and enjoy dating and hookups without any of the issues they might be used to experiencing on apps more tailored to specifically heterosexual people.
14. Skirt Club
The best women-only space
Specifications
Initial cost: Free
Additional extras: Tiered memberships
Photos: Yes
Reasons to buy
+
Women only
+
In-person events and meet ups
What is Skirt Club?
A place for women to meet other women. Skirt Club is a private network that exists online and in physical spaces around the world. Billed as the destination for bisexual awakening, it's a chat space and physical party and meet-up hosting service that caters to women of all ages. However, it's very much a grown-up affair. The site describes Skirt Club as being a connection hub for professional women who take their own pleasure seriously.
The messaging service is free but membership is tiered, with different forms of membership granting access to different spaces and in-person events. These range from play parties in London and LA mansions to brunches in Miami, BDSM workshops in Denver, and weekenders in Ibiza.
Why is Skirt Club one of the best sex apps for the over 40s?
Skirt Club is ideal for women who like women or who want to experience something new and exciting discreetly and in luxurious surroundings. It's not worth using unless you pay for membership but the membership grants access to a global community of sex-positive women looking for fun in many forms. Members are vetted. Being open-minded and ready to connect with your inner goddess is a must.
15. Killing Kittens
The best for chat rooms and parties
Specifications
Initial cost: Free
Additional extras: From $29.99 per month
Pictures: Yes
Reasons to buy
+
Match with couples and singles
+
In-person play parties and events
+
Kink friendly
+
Members approved
Reasons to avoid
-
London-centric
-
Event fees as well as subscription fee
What is Killing Kittens?
If chatting and partying sans men isn't your idea of fun, you can find everything that Skirt Club offers with a mixed crowd on the Killing Kittens app. Killing Kittens, like Skirt Club, offers the ability to match, chat and sext with other users and share photos and videos. There are multiple chat rooms and threads and there's also plenty of sex ed content and a range of in-person events, workshops and play parties to attend.
KK skews fairly heterosexual and the majority of users are male-female couples looking to connect with like-minded sex-positive people. The group chats are moderated by KK staff and ambassadors and it's free to sign up and connect with others straight away. To attend parties, workshops, and other sexy events, you'll have to become a member, get play party approved, and then pay the fee for an event on top of your subscription fee, but many members say it's totally worth it.
Why is Killing Kittens of the best sex apps for the over 40s?
KK typically attracts an older crowd and there are a lot of married couples using the app and attending events. The community is a kink-landscape staple, with the app being well known in London, where most of the events take place.
17. FetLife
The best for fetishes and fantasies
Specifications
Initial cost: Free
Additional extras: From $5 per month
Pictures: Yes
Reasons to buy
+
Huge pool of users
+
Kink friendly
Reasons to avoid
-
Notifications not available on iPhone
What is FetLife?
If you want to go a step further than KK, explore your kinks and live out your fantasies, you might consider joining FetLife. Not for the faint hearted, FetLife is a fetish community, the largest in the world. With a huge pool of users, the app welcomes those interested in alternative relationships, BDSM, kink and fetish.
The site encourages users to apply for verification in order to crack down on any kind of untoward behavior. After all, the site's founders know full well that explicit material is going to be shared and want to ensure that everyone feels safe while being sexy. The site offers a feed of 'Kinky' and 'Popular' content and shows you people with similar kinks to those you've listed on your profile.
Why is FetLife of the best sex apps for the over 40s?
FetLife is an inclusive place and regardless of age, orientation and whatever you're into, you'll find someone who's into the same. Just be mindful that you might come across some hardcore kink fans, people whose proclivities differ wildly from your own, and some fetishes you might only hope to understand. What's important when using a platform like FetLife is that you're respectful to others and if something isn't for you, you just keep moving.
What are sex-positive apps and are they different to sex apps?
"Sex-positive apps are designed to help you safely and creatively re-connect with your libido. In fact, they go further. They help you discover your sexual identity," sex therapist Lohani Noor (opens in new tab) told us.
"Embarking on a self-pleasure practice is a form of self-care as regular sexual activity is beneficial to health and wellbeing. Sexual activity amongst partnered couples is dropping drastically according to The British Medical Journal (opens in new tab), with research showing that the biggest falls in sexual activity were seen among over 25s and married or cohabiting couples."
"However, data from the British Medical Journal also show that close to half of all women (50.6%) and almost two-thirds of men (64.3%) said they would prefer to have sex more often, particularly those who were married or living together, which the authors say 'merits concern'." Sex-positive apps can be a way to tackle this issue within relationships, rather than sex apps, which help find new sexual relationships.
Some examples of sex-positive apps are:
Coral—the Coral app has a plethora of practical exercises. It guides you on how to spice up your time in the bedroom, and how to improve sexual performance. Coral lists real stories as well as expert advice. The app contains lots of free content, however, you can also purchase a premium membership with unlimited access which will cost you £48 for a yearly subscription.
Ferly—think of this app as the Headspace for sex. This audio guide will teach you the art of sexual self-care. It offers a mix of sessions, quizzes, workshops, and sex stories to help you better understand how you actually feel about sex not just how you have it. The ultimate goal is to help you connect with yourself and build confidence.
Dipsea—this app offers a range of short audio stories from 5-20 minutes. This app specifically speaks to a female audience and the focus is very much on erotic arousal.
Gottman cards—the app is a series of "cards" that couples can use to explore and work on different aspects of their relationship. Users have access to 14 different decks of cards. Each deck touches on many of the areas that are important to fostering healthy intimacy in relationships.
Desire—this games app dares couples' to do things they would otherwise shy away from, it also has flirty messages and a private chat, creating a virtual space for you and your partner to flirt and have fun.
Sssh.com—a female-founded & led destination pioneering feminist and ethical porn made from a woman's point of view, recommended by Goop (opens in new tab), actress Rashida Jones (opens in new tab), and more. Sssh.com redefined how people consume porn in the wake of the pandemic with the launch of Sssh Soirée (opens in new tab), a new, first-of-its-kind and cutting-edge video-viewing platform that enables long-distance couples or friends to watch porn and sexual wellness videos simultaneously and in realtime in a virtual viewing room, from two different locations.
Sex.com—sex.com does things differently when it comes to online content. Think of it as a place where you can engage with your favourite adult creators directly, rather than imagining them as fantasy figures. This sex -positive app combines content with social media and every subscription is tailored to you based on your likes and connections.
Kama—Kama teaches you how to have better sex by way of explainer videos, tutorials and educational content. The app takes a sex-positive approach to pleasure and intimacy, with a celebratory and straightforward stance on lovemaking, flirting, dating and getting off, solo, with a partner or with multiple partners.
Is it okay to have sex on the first date? Why?
A resounding yes! "It's totally ok to have sex on a first date, as long as you want to, and don't feel coerced or manipulated in any way," Noor told us. "You can get to know someone very quickly through sexual intimacy. You get to see their place, or they get to see yours."
She says, "You also get to see something of their habitual behaviours, lifestyle and self-care capacity and frankly you will know whether or not you are sexually compatible, which could save you a lot of effort and heartache later on. Also, sex is good for your health, and it's always good to do things that are good for your health."
Staying safe when using sex apps
Once you've met someone online and feel ready to meet in person, there are a few steps you can take to ensure you remain safe—after all, you are meeting with a stranger.
Our experts recommend:
Check if the person is verified on the app—this means they'll have provided identification to the app for their account and so are less likely to be pretending to be someone they're not.
Keep your phone on—and tell a friend where you are going and who you're with. You can also share your live location with someone you trust.
Meet at a neutral or public venue—certainly in the early stages.
Be very careful about going back to a stranger's house—if you are in any way uncomfortable about what might happen.
Emilie Lavinia is a writer, entrepreneur and women's wellbeing advocate. She is passionate about femtech, closing the gender health gap and campaigning for education and transparency across mental, physical and sexual health.
With contributions from