9 no-strings sex apps for 40+ women who want casual sex, but are they right for you?
Looking for some adult fun with zero commitment? Then you need one of these no-strings sex apps...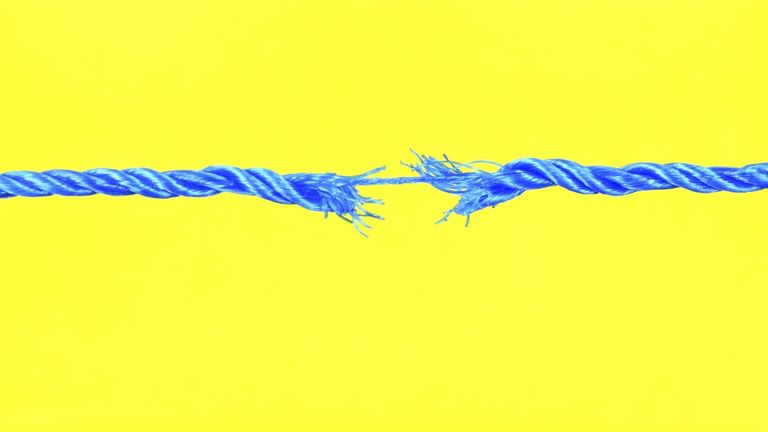 (Image credit: Getty Images)
If you're thinking about experimenting with no-strings sex apps, then your smartphone could be an easy way to find a partner.
Sex, including solo sex, certainly has its supposed health benefits, from keeping your vagina healthy and happy, to sleeping better at night. But what if you're looking for no-strings-attached sex and aren't sure where to start?
"As long as you're being straight with people and having a good time, there's no reason why 40-somethings shouldn't enjoy no-strings sex as much as Millennials," says Jessica Leoni, sex and relationship expert with IllicitEncounters.com. Jessica has been counseling couples and individuals about the pros and cons of no-strings sex for more than 20 years. We asked for her advice on using sex apps.
Before you start downloading apps, you need to be sure that the fun between the sheets with someone you may never see again is right for you. "You'll soon know once you've tried it," says Jessica. And there's no need to worry if you've hit your forties, or beyond. "If you're returning to dating following a split or a divorce, chances are your dating patterns will be pretty much the same as when you were single in your younger years," says Jessica. "Yes, our desires may change and our libidos may drop a little, but our essential character remains the same."
Signs that no-strings sex isn't right for you
Do you think you'd feel awful waking up next to someone who you know you're never likely to see again? "Then I would suggest no-strings sex is probably not for you and you don't need to sleep with that person to find that out," says Jessica. And even regular sex, without commitment, could also lead you to feeling hurt in the future.
"Lots of people have "friends with benefits" who they see on a casual basis for no-strings sex," says Jessica. "In my experience, these arrangements invariably end in disappointment for one of the parties in the long-run. It sounds sexist, but it tends to be the woman who ends up wanting a more emotional connection." If you suspect you might fall into this camp, we'd suggest investing in a really great sex toy instead, try a recommended one from our best vibrators guide.
How to choose the right sex app
"Clearly the key thing is that there are lots of available potential partners in your vicinity," says Jessica. "So I wouldn't limit yourself to one app. Join a few that seem to cater for your needs. Most offer free trials so you can gauge if it is right for you without forking out at first." Just make it clear that you're looking for something with no-strings.
"Everyone dating is essentially looking for sex," says Jessica. "But lots of daters are looking for a relationship first and foremost and for the sex to come afterwards. So you might find it frustrating meeting that kind of person when your primary objective is sex." Here's the dating apps to look out for when you're looking for no-strings sex in your forties…
Best sex apps for the over forties
1. Lumen
Best for meeting people who actually match their profile photos
Specifications
Initial cost: Free
Additional extras: £24.99 per month
Photos: At least 3 needed
Reasons to buy
+Users have detailed bios+It's free for most people+You won't feel hassled
Reasons to avoid
-Male users might be a lot older-Hard to set up profile
"Lumen is aimed at the over-50s," says Jessica. Getting a profile on the site can sometimes feel like you're jumping through hoops, but the effort is worth it. This is because every user must have at least three photos on their profile, a detailed bio and be verified. Not looking for a toyboy? You're in luck."There's a strong chance your potential matches will be in their 60s and even their 70s," says Jessica. "Although always bear in mind that at least a third of people dating online will lie about their age, particularly in the early stages of interactions."
Why Lumen is one of the best sex apps for the over 40s
Firstly, it's free to use. Secondly, out of all the dating apps, Lumen seems to be a more open and trustworthy space. Conversations are encouraged, with messages being deleted after 72 hours if you don't reply, so you won't feel overwhelmed or hassled. This means if someone is not interested in you, you can simply move on and look for other matches.However, sex might not be top priority for every user. "With such a specialised older site, there will be people looking for casual fun, but they will be in a minority," says Jessica. But once you find that person, they'll most likely be who they say they are on their profile.
2. Tinder
Best for large number of users on the site
Specifications
Initial cost: Free
Additional extras: From £3.99 for Tinder Plus
Photos: Up to 6, but many have just 1
Reasons to buy
+Easy to sign up via Facebook+Swiping for dates is simple+Good for finding younger guys
Reasons to avoid
-Largely based on looks-Mainly for younger users
Tinder is all about being attracted to how someone looks, rather than what they say about themselves. It's easy to sign up. After downloading the app, you can link it to your Facebook profile. You swipe through anonymous photos (up to six, but many people have just one) of potential dates based near you. If you're not interested, then you swipe left. Like what you see? Swipe right and if they also swipe right on you, you will be matched. You'll then both have the opportunity to strike up a conversation (or maybe just send a flirty gif). It's free to join, or you can sign up for Tinder Plus or Tinder Gold from £4.99 a month, which will help boost your profile so more users see it.
Why Tinder is one of the best sex apps for the over 40s
"Around 20% of Tinder users are in the 35-44 age group. So while it is predominantly a younger person's app, there are lots of people age 35-plus giving it a go," says Jessica. "Given its popularity, you'd be a fool not to try it if you are 40-plus and looking for no-strings sex. Yes, you might well find some younger guys turned on by the whole Mrs Robinson thing – and what is wrong with that? They could be a lot of fun and the sex could be great. You are only as old as feel – get out there and see how it goes."
3. Match
Best for meeting all age ranges
Specifications
Initial cost: Free to sign up
Additional extras: From £9.99 a month to make connections
Photos: Up to 26 allowed
Reasons to buy
+About matching interests, not just looks+You can also attend group events +Older people are on the site
Reasons to avoid
-Takes longer than just swiping-Not free to make connections
Match is exactly what it says on the tin. You are basically searching for people who have interests or beliefs which "match" with your own. This means you search the site by looking at other people's profiles depending on your search criteria. It can take a lot longer than Tinder to read through bios etc, but you'll have more things in common with those you connect with. "The overwhelming majority of members are looking for a new partner rather than a casual fling," says Jessica. Match is free to sign up, but to use it to make connections you need to pay a subscription, starting at £9.99 per month.
Why Match is one of the best sex apps for the over 40s
As Match is so popular, you will have a huge pool of potentials to pick from. "It's worth trying Match because it's one of the market leaders and there will be lots of potential dates," says Jessica. And the age of the majority of users will be similar to you. "Almost half of Match users are aged 30-49, while 26.5% are over 50 – so there's perhaps a more compatible age profile than Tinder for the over-40s,' says Jessica. They also host local events where you can meet potential dates in person.
4. Bumble
Best for women being in charge
Specifications
Initial cost: Free
Additional extras: From £11.99 per week
Photos: 6 slots available
Reasons to buy
+Women take control+Easy to use+Don't need to give out your number
Reasons to avoid
-You have to pay to see expired connections
Bumble is very similar to how Tinder works. Based on your location, you look at photos of other users and swipe right or left. But there is a big difference to other dating sites. "With Bumble, only the female in heterosexual matches can make the first move with matched male users," says Jessica. "So, initially at first, everything is done on the woman's terms." Women have 24 hours to start a conversation and men have 24 hours to respond or the match expires. The app is free, although you can pay extra (around £21 a month) for a Bumble Boost, which includes features such as rematching with expired connections or seeing everyone who has swiped right for you.
Why Bumble is one of the best sex apps for the over 40s
"This is very good for no-strings sex," says Jessica. "You can pick and choose exactly who you think is appropriate according to your needs." There is also a video and voice chat feature within the app, so you don't have to give out your phone number, but can talk face to face with someone before meeting. So there's little chance of being catfished.
5. Happn
Best for local connections
Specifications
Initial cost: Free
Additional extras: From £1.99
Photos: Up to 9 allowed
Reasons to buy
+Cuts out travel issues+Good to use on holiday
Reasons to avoid
-Not great in rural locations-You may bump into past dates
Using the basic functions of Happn is completely free, but you will have to pay (around £20 a month) for extra features, such as finding out who likes you. It works by location, so once you've signed up and created a profile, you'll be alerted to nearby users and those you have crossed paths with. "Happn is a bit more pot luck than Bumble, because you're matching with people in your immediate vicinity," says Jessica. "Obviously, there's a danger that you can keep bumping into an inappropriate match again and again. If you are in London or a big city, that is not a big deal – it's easy to disappear. Not so easy if you live in a small town."
Why Happn is one of the best sex apps for the over 40s
Well, one of the best things about this app is that you won't fall for someone who lives at the other end of the country to you. This is especially good for those over 40 years old, who are more likely to have established lives and less likely to move for a relationship. As you can match someone in the immediate area, Happn can be great for a holiday fling when you are away. "It can work for no-strings holiday sex," says Jessica. "Especially if you are going to a popular destination – it would be great for Ibiza or Mallorca."
6. Illicit Encounters
Best for keeping things top secret
Specifications
Initial cost: Free for women
Additional extras : n/a for women
Photos: Many are password protected
Reasons to buy
+Free for women (men pay)+Everyone is on the same page+Well established
Reasons to avoid
-Some moral issues-Can't use it via an app-Fake profiles often appear
This one is not technically an app – and there is a good reason for that. IllicitEncounters.com is a dating site for those who are already in a relationship. You can access it via your phone, but having an app would potentially give the game away to your partner.
"This is a niche site for people in settled relationships who want a casual relationship with a consenting adult, who is also likely to be in a settled relationship," says Jessica. "Men pay to be on the site whereas women can join for free, and male members tend to have a reasonable income." Men pay around £139.99 for four week's membership.
Why IllicitEncounters.com is one of the best sex apps for the over 40s
If you want to have no-strings sex but are already in a relationship, then this site could work for you. "It's highly successful because both men and women are on the same page and one of its biggest selling points is the ready availability of no-strings sex," says Jessica. "It has been established for almost 20 years so there is a vast pool of daters in all areas. Have an affair and be sure that your potential new parter is not going to blow the whistle on your infidelity."
7. Pure
Best for instant fun
Specifications
Initial cost: Free for two days
Additional extras: Around £12.50 per week
Photos: Not needed but can be added
Reasons to buy
+No time wasting+Good for privacy
Reasons to avoid
-Not that well known-Better in big cities
Unlike the other apps, your profile on Pure won't last forever. In fact, after uploading your photos and bio, you have just one hour to get to work and make a match with someone. This is done in a similar way to the other swiping apps, although it will also let you know if you have any mutual connections. After the time limit, your profile will disappear, and you will have to sign up again. "It's not that well known and you are likely to struggle to find partners outside of the big cities," warns Jessica.
Why Pure is one of the best sex apps for the over 40s
With profiles not lasting for long, you've either got to decide whether to meet up or not – it definitely doesn't encourage messaging for weeks. This means it's great for no-strings sex. "Pure is a relationship app which has been designed especially for casual hook-ups in your vicinity," says Jessica. It's also great for privacy, as none of your details are saved on the site.
8. Feeld
Best for multiple partners
Specifications
Initial cost: Free
Additional extras: £14.99 per month
Photos: No nude pics allowed on profiles
Reasons to buy
+Easy to sign up via Facebook+Sexually experimental hook-ups
Reasons to avoid
-Not good for rural locations-You may feel daunted at first
You sign up to Feeld in the same way you sign up to Tinder (via your Facebook site). The big difference is that those on the site are looking for more a sexually experimental experience. You can even say you want more than one partner at a time, which means the possibilities are almost endless."This is another hook-up app where there are very few boundaries," says Jessica. "You will probably meet people on Feeld who are in open relationships and are very much up for the idea of a threesome. If it is done with other consenting adults, I'm not against it as long as safe sex is practiced."
Why Feeld is one of the best sex apps for the over 40s
Feeld is great for over 40s as, after potentially years of not being satisfied in relationships, you can say exactly what you are looking for, and there are no judgements. It's great if you live in a big city.
9. CasualX
Best for uploading sexy photos
Specifications
Initial cost: Free for limited use
Additional extras: From £13.49
Photos: Up to 30 allowed
Reasons to buy
+Easy to swipe+Good for private albums
Reasons to avoid
-Not as many users
"CasualX is like an X-rated version of Tinder," says Jessica. "This app specially caters for people only looking for casual sex, as the name suggests." While you swipe to make connections in the same way as Tinder, you can also upload and view a private album of photos which will let you get to know the other users on the site rather intimately.
Why CasualX is one of the best sex apps for the over 40s
This app is great as everyone is on it for the same reasons – to meet others for a casual relationship. Although, as with a lot of the smaller dating apps, there are not as many users as on something such as Tinder. "It is fairly niche and you will be picking from a very small pool of dating," says Jessica.
Staying safe when using sex apps
Met someone online and think you're ready to meet in person? "There are a few obvious steps you can take to stay safe," says Jessica.
Here's her advice:
– Meet at neutral venue, certainly in the early stages.
– Tell a friend where you are going and who you are with.
– Keep your phone on.
– Be very careful about going back to a stranger's house if you are in any way uncomfortable about what might happen, particularly if you have had too many drinks.
– I'm wary of advising women to keep a rape alarm in their handbags. That is not to say that these devices don't have their uses. I like to think that you're never going to need one because you have taken sensible precautions in the first place and are only seeking no-strings sex with trustworthy adults.